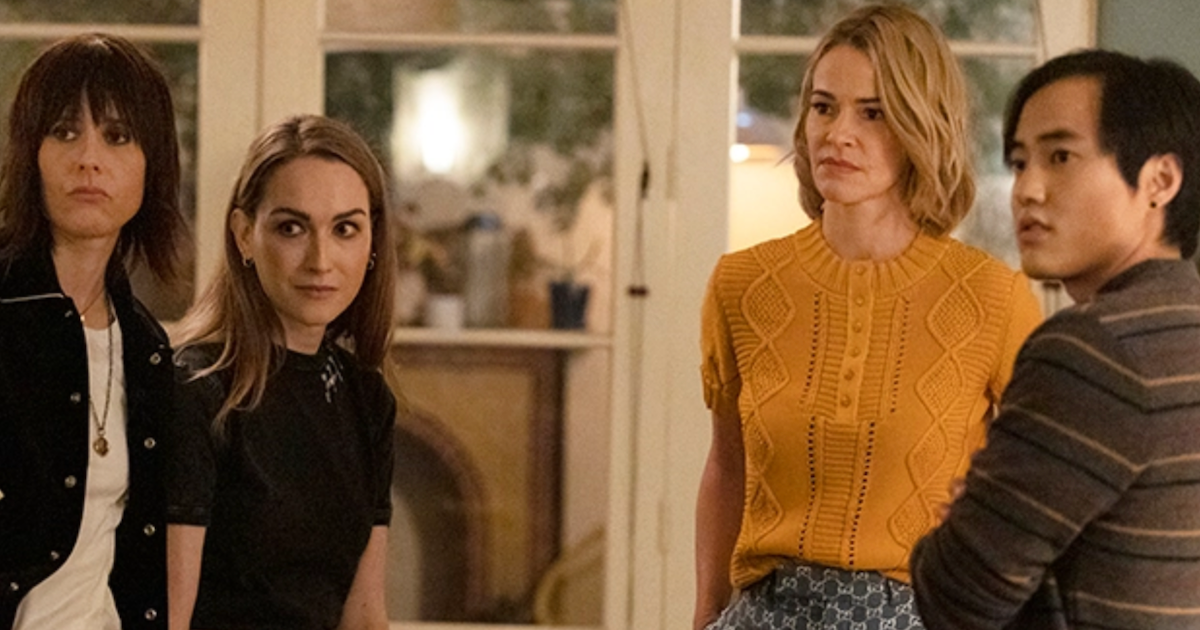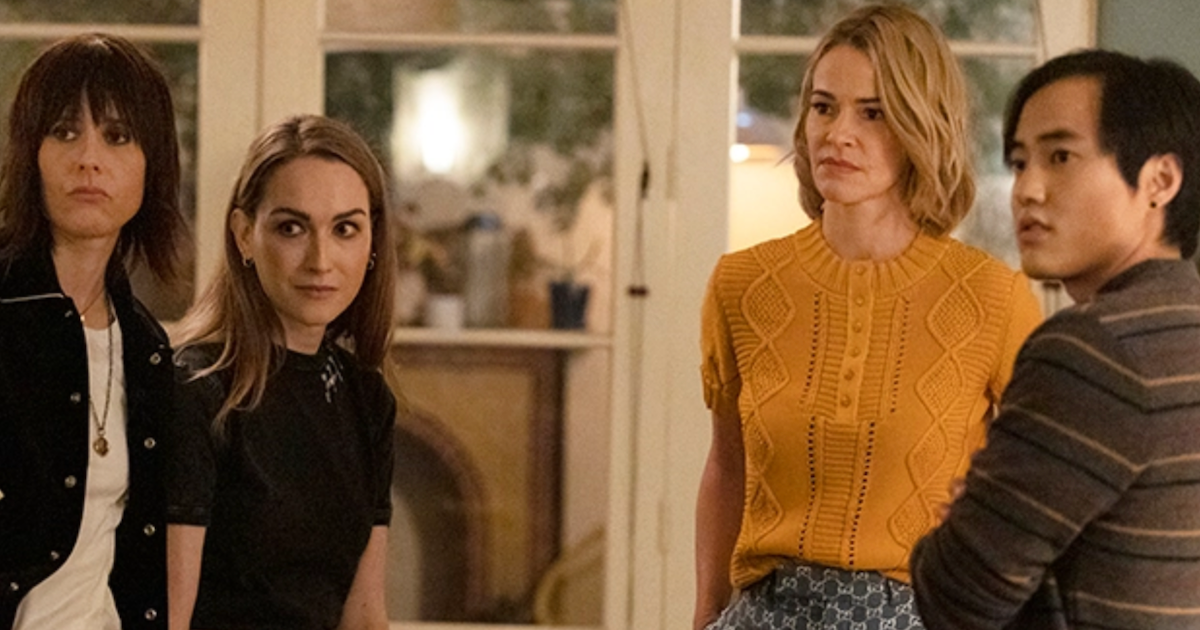 The L Word: Generation Q replicates a Hollywood safe space. The fictitious bar, Dana's may be on a soundstage but its inspiration lives in Echo Park.
Showtime
Most of the storyline in The L Word: Generation Q takes place in a fictitious Silverlake bar called Dana's. Dana's is a tribute to a character, Dana, from the original series The L Word, whose storyline ended with a fatal cancer diagnosis. It is where the characters meet for cocktails, fundraisers, poker nights, and inevitably run into their exes, setting the stage for plenty of drama-fueled storylines. Dana's is based on a real-life Los Angeles hot spot for queers, The Semi-Tropic, in Echo Park. The first episode features a conversation in which characters Shane, played by Katherine Moennig, and Tess, played by Jamie Clayton, discuss expanding Dana's.
MOVIEWEB VIDEO OF THE DAY
The L Word Generation Q's art department created an almost identical replica of The Semi-Tropic on a soundstage at Sony Pictures studio. Thrillist reports showrunner Marja Lewis-Ryan as saying, "We're more accepted in a lot of traditionally straight spaces, but there is something so special about having a space just for us."
The Semi-Tropic holds weekly screenings of The L Word: Generation Q scheduled to take place through January and is a popular neighborhood spot for the Hollywood queer community.
The show highlights the importance of queer communities in major cities where fast-paced life often presents its unique set of challenges and aims to reflect the places where queer crowds can safely congregate. Places for groups of like-minded people to congregate are often reflected in their television constructs. Friends gathered at Central Perk, Seinfeld at their diner, and the latest reboot of Queer as Folk set their somber first episode in a nightclub modeled after Pulse.
The new season of Showtime drama, The L Word: Generation Q, premiered this past weekend. The show stars Jennifer Beals, Katherine Moennig, and Leisha Hailey, who all reprise their original roles. The L Word: Generation Q also features actors Sepidah Moafi, Jamie Clayton, and Jacqueline Tobani, who are integral to the show's evolution of a queer community. Kehlani appeared in the first episode of the season, and pop singer Fletcher is slated to make a guest appearance.
Kehlani Makes her Acting Debut in The L Word: Generation Q
On The L Word: Generation Q's third season, a new roster of guest stars is slated to appear. The third season's first episode features popular singer Kehlani in a tension-heavy scene with series regular Katherine Moennig. Kehlani will appear in two more episodes with a three-episode arc depicting a single mom reentering the dating scene.
Kehlani is a singer, songwriter, and dancer. Her songs are featured on numerous movie soundtracks, including DC's The Suicide Squad, and television shows, including Queens and Riverdale.
You can view the original article HERE.