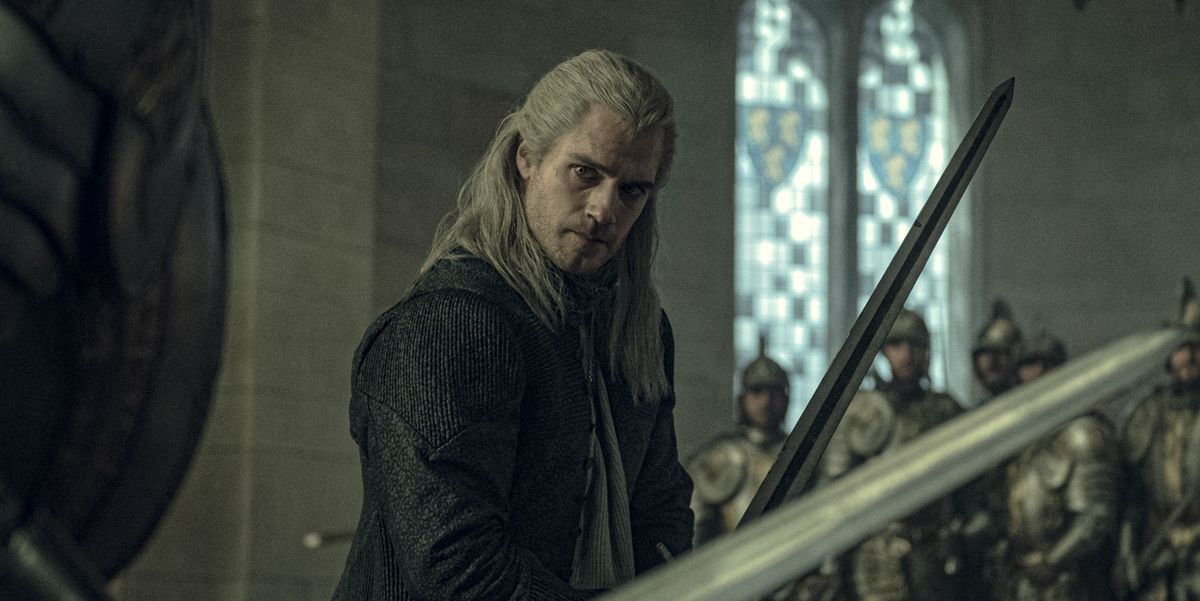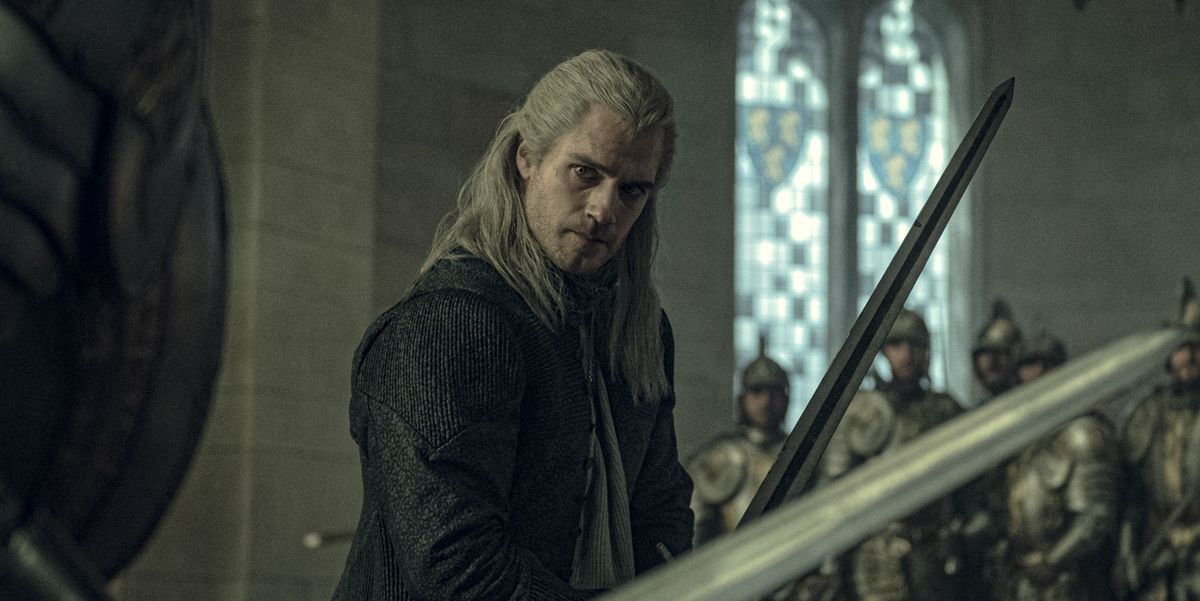 The Witcher has become one of the biggest fantasy series around, and Henry Cavill is aware that certain fans could get a bit too involved.
While he may still have an army of followers for his role as Superman in the DCEU, Henry Cavill has added a whole new legion of followers thanks to his lead role as Geralt of Rivia in the Netflix fantasy drama The Witcher. However, Cavill has warned fans of the show, that if anyone tries to toss a coin his way, then they should expect it coming straight back at them. For anyone who doesn't know why someone would be doing that, then you really need to get up to speed on the biggest fantasy series of the moment.
The Witcher is based on the best-selling fantasy book series by Andrzej Sapkowski and debuted in 2018 on Netflix. As an avid gamer and Witcher fan, Cavill managed to beat off competition from a reported 200 other actors to take on the lead role of Geralt, and it is fair to say that he has become just as iconic in this role as for his work as Superman. Of course, with great recognition comes great swarms of obsessed fans and that is never truer than when it comes to fantasy properties, which is what leads to Cavill potentially being pelted with pennies.
MOVIEWEB VIDEO OF THE DAY
In the second episode of The Witcher's first season, a song made its first appearance called "Toss A Coin To Your Witcher," performed by Jaskier the Bard to help dispel distrust against Geralt. As is usually the case, the song became a viral sensation, appearing in millions of TikTok videos, gaining remixes and cover versions in ever genre from Celtic to Heavy Metal and everything in between, with some versions even making it into the singles charts in some countries including the U.K. and Australia.
While talking to BBC Radio 1 to discuss the second season of The Witcher, which premiered this month on Netflix, Cavill was told about a series of comments from the internet including one that read, "I feel sorry for Henry Cavill. For the rest of his life, wherever he goes, people will toss coins at him." While some people would think this might be a good thing, Cavill was able to confirm that so far he hasn't been faced with an onslaught of coin-tossers, but he had words to say to those who think about it. He said:
"No one yet, but, I mean, watch this space. Also, don't throw anything at me. I'll throw it back."
There are many times that the lines between fact and fiction get blurred when it comes to the most avid fanbases of big fantasy series. While at school, Harry Potter star Emma Watson once revealed that her studying was constantly disrupted by fans acting as though she was Hermione Granger, while Lena Headey's sterling turn as the villainous Cersei Lannister in Game of Thrones saw fans purposely avoiding her for fear that she could turn out to be just like her fearsome on-screen counterpart. Considering Cavill's buffed up physical appearance, anyone brave enough to toss a coin his way would certainly get more than they bargained for. The first two seasons of The Witcher, along with spin-off Nightmare of The Wolf, are available on Netflix now with more to come in 2022.
The Witcher Is Getting Another Anime Movie After Nightmare of the Wolf Success
The streamer has revealed that it will be following the success of Nightmare of the Wolf with another animated movie set in the world of The Witcher.
Read Next
About The Author
Anthony Lund
(1351 Articles Published)

Anthony Lund is an author, songwriter and puppeteer from a small village in the U.K. with an avid love of all genres of TV and film. As well as keeping up with the lastest entertainment news and writing about it for MovieWeb, he works as a video editor, voice over artist and production designer. A child of the 80s, he is the owner of almost 2000 books, more toys than his children, three Warner Bros. Store Gremlins and a production used Howard The Duck movie script.
You can view the original article HERE.