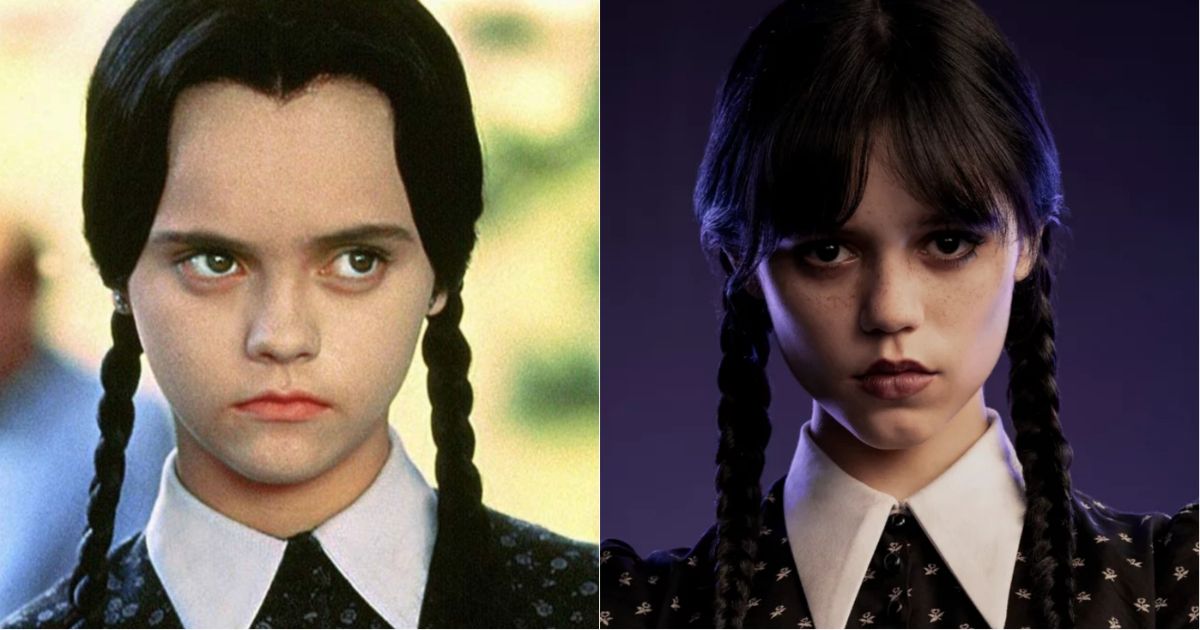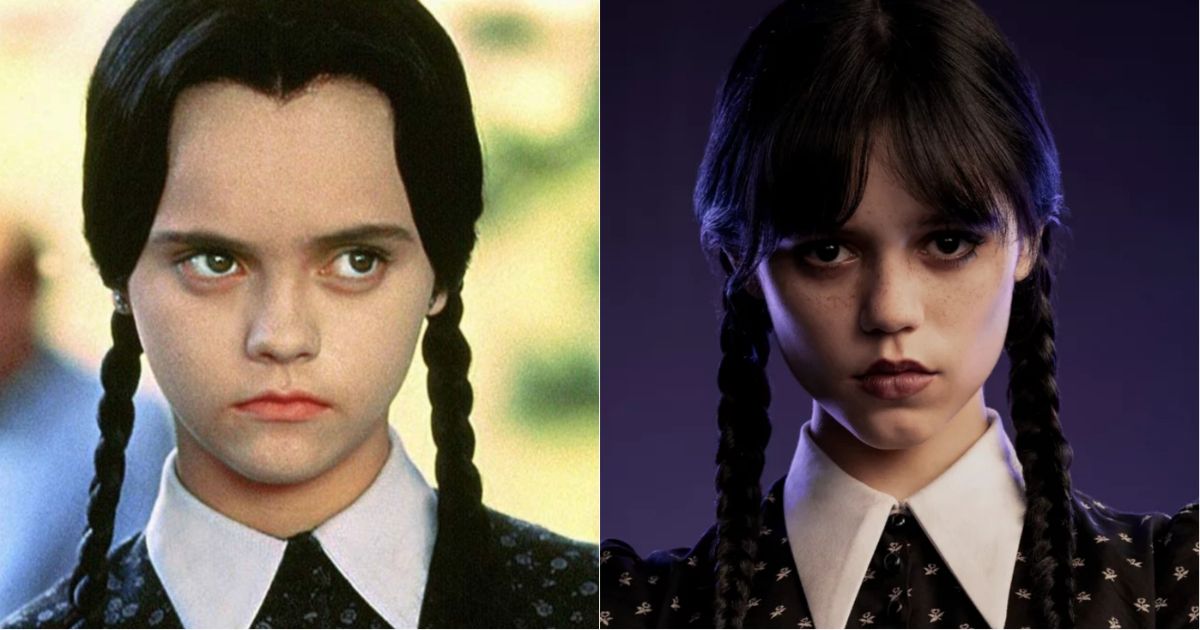 Jenna Ortega had big patent leather shoes to fill when she stepped into the titular role for Netflix's Addams Family spin-off, Wednesday.
Not only was the actress taking on an iconic character—most famously portrayed by Christina Ricci in 1991's The Addams Family—but her predecessor was on set for all eight episodes of the black comedy (albeit in a different, "normie" role).
Although Ricci's presence on set made Ortega a bit nervous at first, the rising star told Screen Rant that she ultimately found a way to pay respects to Ricci's beloved Wednesday while also putting her own personal touches to the character.
MOVIEWEB VIDEO OF THE DAY
"I felt the script was written very reminiscent of her Wednesday, and audiences already know and love Wednesday, [so] I don't think I could have strayed too far with the character. Otherwise, it would have been a disgrace or offensive or something like that." Ortega, 20, shared in an interview ahead of the series' November 23 release.
The young actress, who previously expressed fears about "doing [Wednesday] justice," said that while Ricci's adaptation was great, she hopes the subtle changes she made for her socially awkward, murder-solving Wednesday will resonate with audiences.
"I really love [Ricci's] iteration and that idea for Wednesday, but then [I was] adding a bit of other qualities and mannerisms or reactions that push the character arc throughout the season."
Related: Jenna Ortega Wants to Address Wednesday's Never Before Represented Latin Heritage
Ortega on Sharing a Set with 'Iconic' Wednesday Ricci: 'We Never Talked About the Character'
Jenna Ortega/Instagram
Ortega, who recently found fame as a scream queen in slashers such as X and Scream, also shared that despite getting along "really well" with Ricci, the two Wednesdays never actually spoke about the character—helping Ortega keep her iteration of the teen terror unique.
"It was weird, for sure. I remember when they told me [Christina would be on set], I think my heart fell just out of pure panic. But fortunately, she's a really cool lady, and we got along really well," the actress recalled, sharing that once the panic subsided, the two talked about everything but their shared character.
"We never talked about the character. I just got to know her, and it was really nice and really wonderful. But it is a bit weird."
From director Tim Burton and also starring Gwendoline Christie, Riki Lindhome, Catherine Zeta-Jones and Luis Guzmán, Wednesday is now available to stream on Netflix.
You can view the original article HERE.