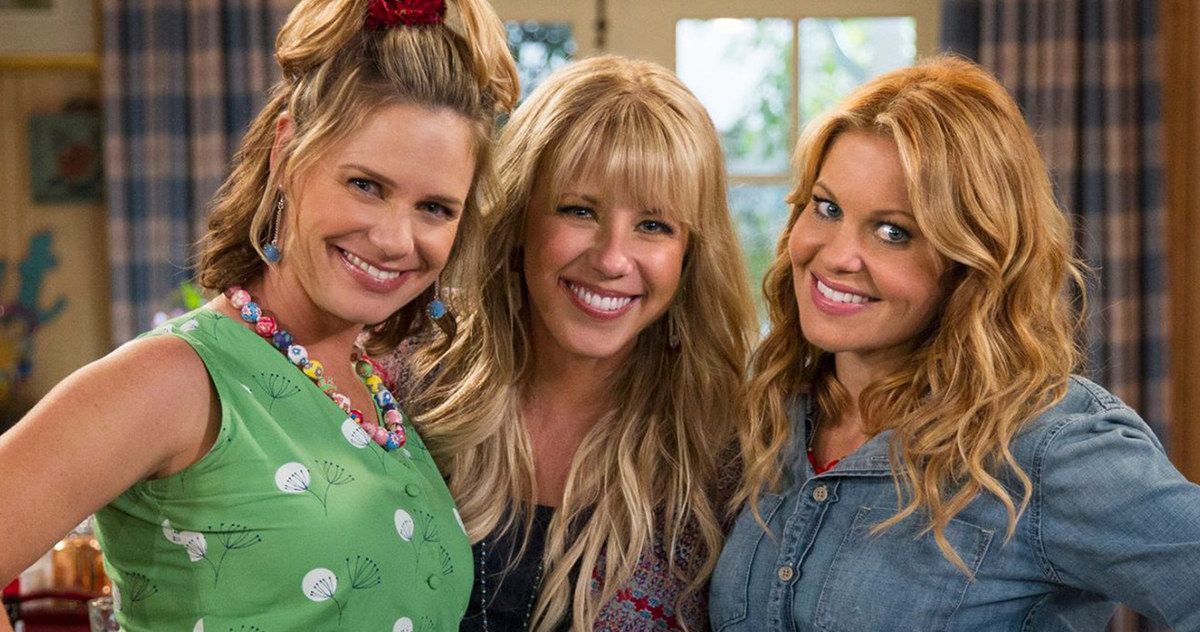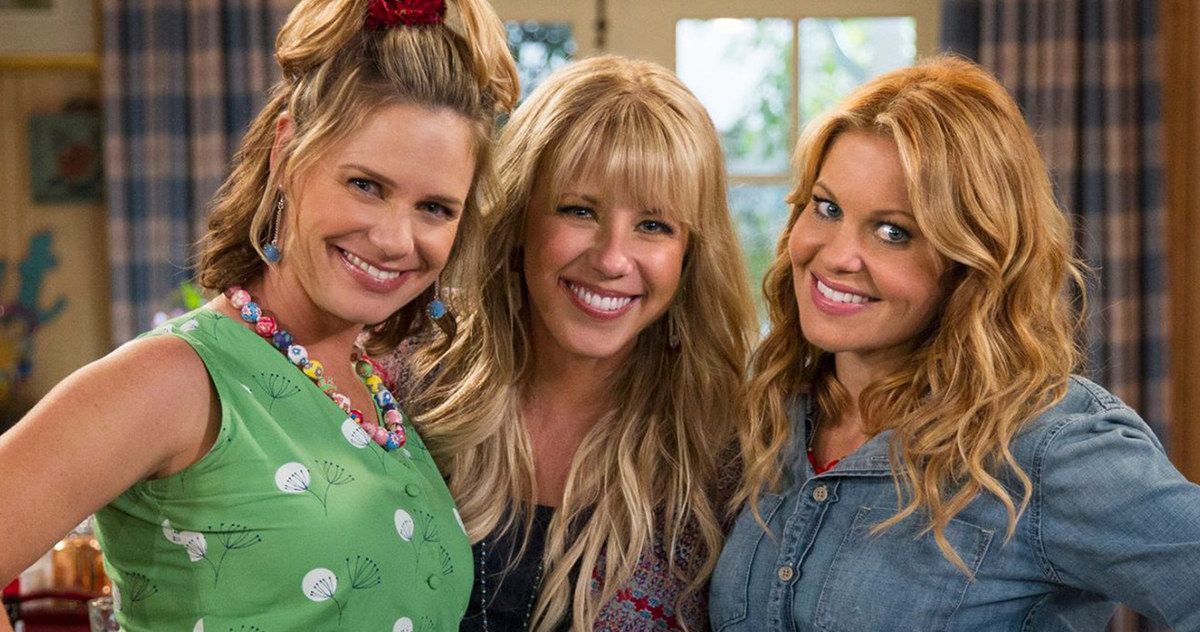 Jodie Sweetin is not closed off to the idea of reprising Stephanie Tanner in another 20 years. The actress, who portrayed Stephanie during Full House's original series' season run and its 2016 sequel Fuller House, recently talked with E! News about the franchise's future.
"I still think the Golden Girls version of Fullest House could happen. I could see myself in a muumuu on a lanai in Miami. I feel that already. I already try and channel Bea Arthur as much as I can, she told E! News. "Who knows what can happen, I'm not opposed to it. If you would have asked us 20 some years ago if we would do a reboot of Full House we would have been like, 'No, probably not.' So give it another 20 years, we'll see what happens."
Full House premiered in 1987 and starred Bob Saget as Danny Tanner, the widowed father of three young girls. He calls on two friends Jesse (John Stamos) and Joey (Dave Coulier), to move in and assist him in raising his daughters. The series starred Saget, Stamos, Coulier, Sweetin, Candace Cameron Bure, Lori Loughlin, and Mary Kate and Ashley Olsen. The cast, except for the Olsens, returned for 2016's Fuller House. The sequel wrapped in 2020 following a five-season run that focused on the adult lives of sisters DJ and Stephanie.
MOVIEWEB VIDEO OF THE DAY
Saget unexpectedly passed away in January at 65, and during her E! News appearance, Sweetin also discussed the late actor, noting that he was a constant presence in the lives of the cast:
"He was the one making phone calls so now we have to continue on without him, We do see each other. We get together for barbecues and dinner when we're not working."
Cameron Bure has been facing backlash following an interview with WSJ, where she spoke about her Hallmark exit and new venture with Great American Family. She told the publication:
"My heart wants to tell stories that have more meaning and purpose and depth behind them. I knew that the people behind Great American Family were Christians that love the Lord and wanted to promote faith programming and good family entertainment. … I think that Great American Family will keep traditional marriage at the core."
Celebrities, including One Tree Hill alumni Hilarie Burton and Sophia Bush and performer Jojo Siwa, reacted negatively to her comment about "traditional marriage." Sweetin showed support to Siwa after she posted that Cameron Bure's actions were "rude and hurtful to a whole community of people."
Most recently, Sweetin shared a post from actress Holly Robinson Peete that detailed why groups were taking offense to Cameron Bure's choice of words. Outlets reported yesterday that Cameron Bure had unfollowed Sweetin on Instagram. Looks like we'll just have to wait and see whether or not Sweetin will get her Bea Arthur lanai moment in Miami.
You can view the original article HERE.