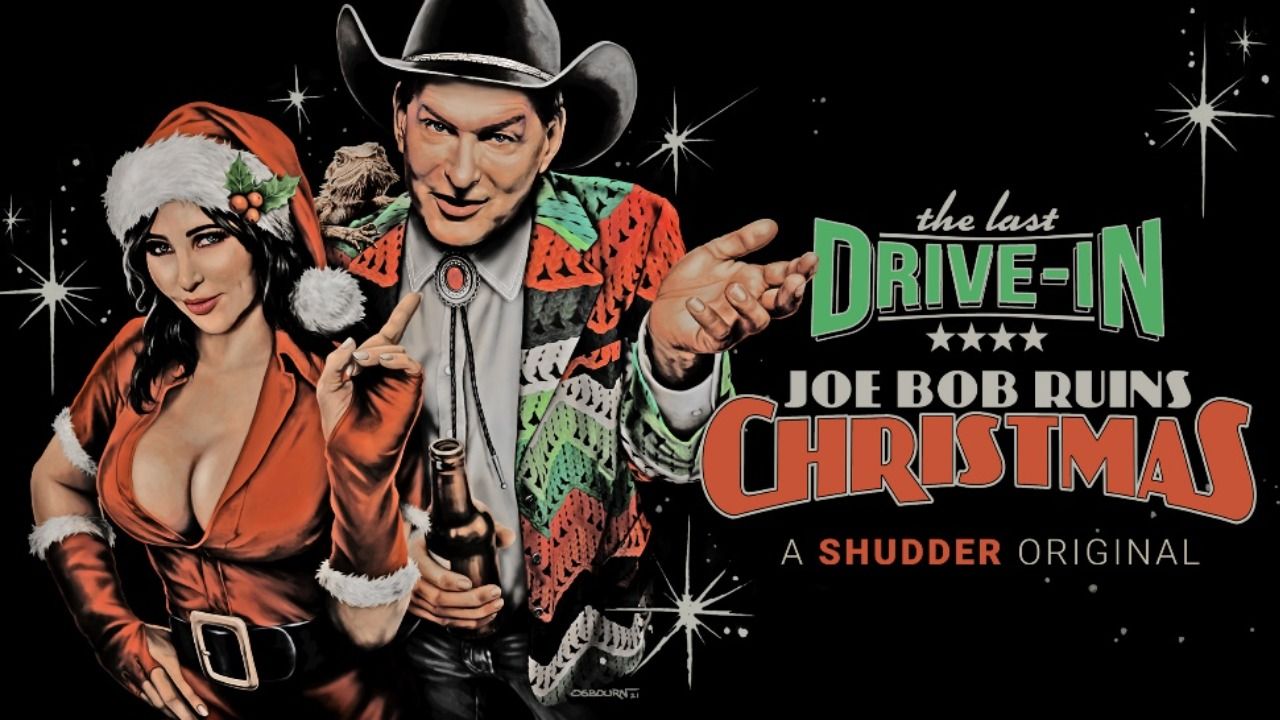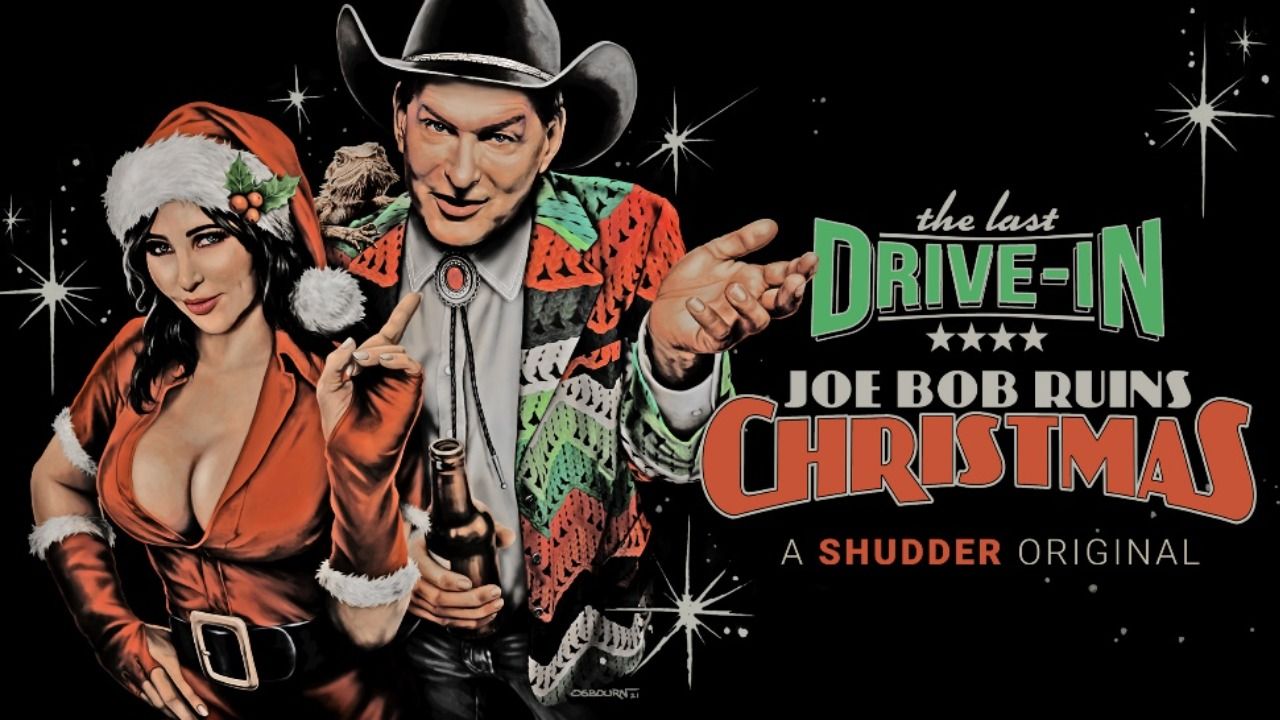 Ring in the holiday season this year with Joe Bob Briggs. The iconic horror host returns with another holiday special on Shudder this month. Dubbed The Last Drive-In: Joe Bob Ruins Christmas, the special will consist of a double feature, and you can watch Briggs tease what's to come in the video below.
Shudder's official description of the special reads, "Iconic horror host and foremost drive-in movie critic Joe Bob Briggs returns with a new The Last Drive-In double feature just in time for Christmas, premiering live on the Shudder TV feed. In what has become an annual holiday tradition, the new special will feature a telethon and charity auction of one-of-a-kind props from The Last Drive-In and personal memorabilia from Joe Bob's 35-year career. The details of this year's items, charities, and films will be revealed during the special."
MOVIEWEB VIDEO OF THE DAY
In 2018, Joe Bob celebrated the holidays with A Very Joe Bob Christmas; the special was a mini-holiday horror marathon that featured Phantasm, Phantasm III: Lord of the Dead, Phantasm IV: Oblivion, and Phantasm: Ravager. This was followed by Joe Bob's Red Christmas in 2019 with showings of 1974's Black Christmas, Jack Frost, and Silent Night, Deadly Night Part 2. Last year's Joe Bob Saves Christmas special showed the movies Deadly Games and Christmas Evil.
The former MonsterVision host has also hosted several Halloween specials on Shudder along with the Thanksgiving marathon special Dinners of Death. The marathon included The Texas Chain Saw Massacre, Joe Bob's favorite horror movie, along with The Hills Have Eyes, Dead or Alive, and Blood Rage. If you've been enjoying the specials Joe Bob has delivered so far then it goes without saying that Joe Bob Ruins Christmas will be a must-watch on Shudder this month.
Previously, Joe Bob teased the new special by writing on Twitter, "We're baaaack! It's an auction, it's a telethon, and it's the kind of genre-bending movie choices that are guaranteed to make you say 'Huh? What? Explain that one again.' Join us for a major distortion of what Christmas is all about."
Over the summer, Shudder renewed The Last Drive-In for season 4. At the time, Joe Bob said in a statement, "I'm extremely excited to do another season of The Last Drive-In, especially since the family we've built up around the show keeps growing. In all my years of writing and performing, I've never felt so close to an audience. It's like having friends in every town who really mean it when they say, 'Stop by'!"
Shudder General Manager Craig Engler added, "The Last Drive-In is unlike any other show on TV or streaming, where fans watch together for five hours every Friday night to see what movies Joe Bob Briggs will be showing and hear what he, Darcy, and their special guests will have to say about them. We're thrilled to bring The Last Drive-In back for another season and can't wait to see what movies and guests Joe Bob will come up with next."
The Last Drive-In: Joe Bob Ruins Christmas will premiere on Friday, Dec. 17 live on the Shudder TV feed at 9 p.m. ET/8c. Fans can also watch on demand on Shudder and within the Shudder offering in the AMC+ bundle on Sunday, Dec. 19.
Matt Reeves Says The Batman Is the Dark Knight's Scariest Movie
Robert Pattinson will star in what could be the Dark Knight's scariest movie yet according to director Matt Reeves.
Read Next
About The Author
Jeremy Dick
(4539 Articles Published)

Jeremy Dick has been writing for MovieWeb and Horror Geek Life for years, is the self-proclaimed biggest fan of Bob Saget, and doesn't particularly like talking about himself in the third person.
You can view the original article HERE.