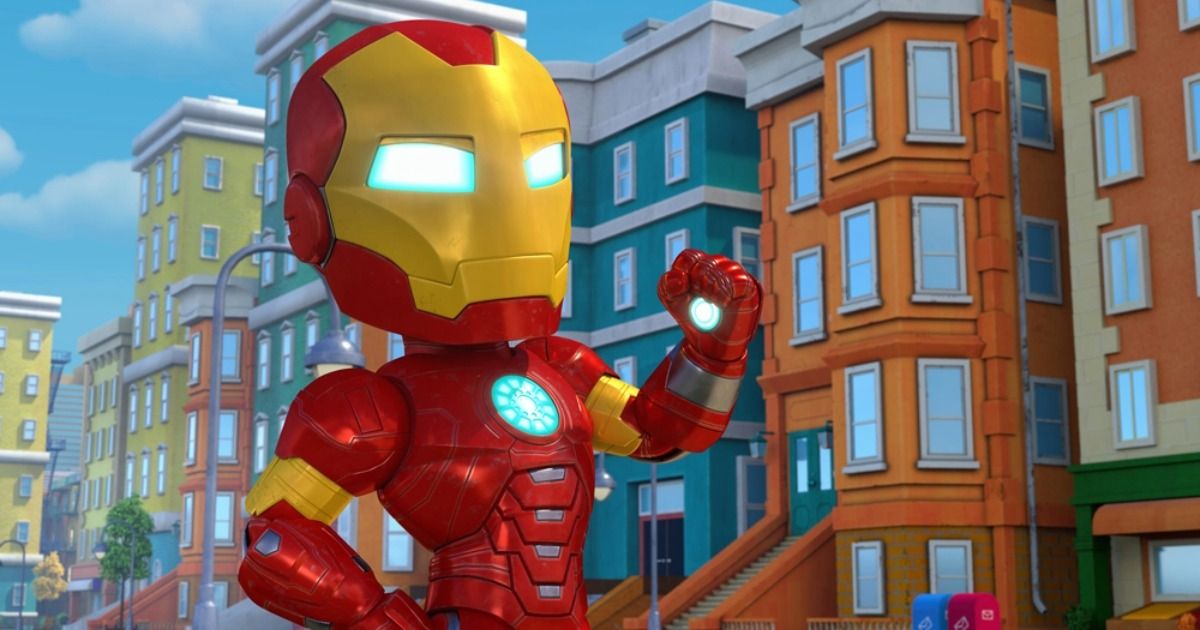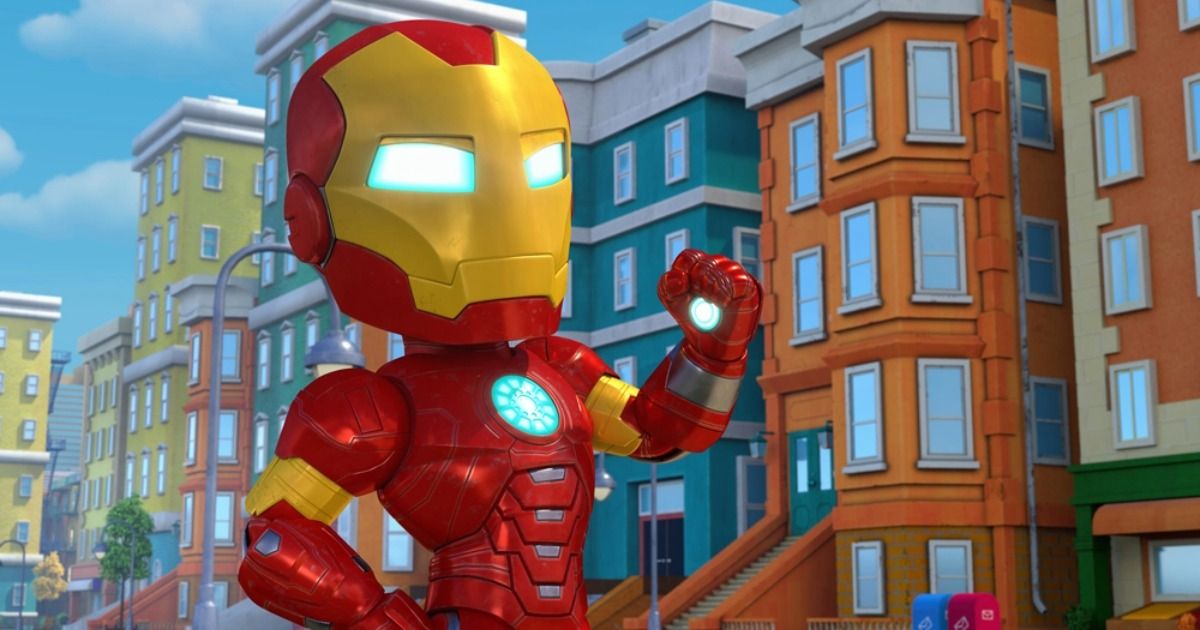 From Uncle Jesse to Tony Stark, John Stamos is having quite the career with his latest role. Per Deadline, the Full House star has been cast as the voice of Iron Man for Disney Junior's animated superhero series Marvel's Spidey and His Amazing Friends. Stamos will join the series in its second season, which premieres in August. Also joining the cast are Sean Giambrone as Ant-Man, Maya Tuttle as Wasp, Hoku Ramirez as Reptil, Jaiden Klein as Black Cat, Tom Wilson as Sandman, and Stephanie Lemelin as Electro.
The announcement came during the Disney Junior Fan Fest on Friday with Ayo Davis making the announcement. Also announced were new shows heading to Disney Junior, including Hey A.J., Kindergarten: The Musical, Robogobo, and SuperKitties. It was also announced that Alice's Wonderland Bakery has been renewed for season 2. Meanwhile, Lou Diamond Phillips and Yvette Nicole Brown were revealed to be joining the cast of Firebuds, a new series premiering this fall that follows the children of first responders and their talking vehicle sidekicks.
MOVIEWEB VIDEO OF THE DAY
Marvel's Spidey and His Amazing Friends is produced by Disney Junior and Marvel Studios in association with Atomic Cartoons. Harrison Wilcox executive produces with Bart Jennett serving as co-executive producer. You can read the official logline for the cartoon show below.
"Marvel's Spidey and his Amazing Friends follows the adventures of Peter Parker, Gwen Stacy and Miles Morales as they team up to defeat foes and save the day. In season two of the series, the trio of young Super Heroes are able to call on Avengers pals Iron Man, Ant-Man, Wasp and Reptil, in addition to Hulk, Ms. Marvel and Black Panther, for help when trouble arises — like when villain Electro tries to drain all of the power in the city and the Spidey Team must band together to use a new glowing web formula to turn the lights back on."
Related: Across The Spider-Verse Producer Offers Clarification on Film's Enormous Character Count
John Stamos Voices Iron Man in Spidey and His Amazing Friends
Disney Junior
John Stamos is best known for his live-action acting work, which includes his career-making role as Uncle Jesse on Full House and its spinoff Fuller House. He does have voiceover experience, which includes voicing a penguin in Bob Saget's parody movie Farce of the Penguins. Stamos also voiced himself in an episode of Clone High. His role as Iron Man in Marvel's Spidey and His Amazing Friends is certainly his biggest animated role yet.
Stamos can also be seen in his lead role in the Disney+ series Big Shot, which premiered in 2021 on the streaming service. He was also featured in the Disney+ special Muppets Haunted Mansion. The actor could also be seen on Netflix in recent years with a recurring role on the hit series You. As far as what's next on the live-action front, Big Shot was previously renewed for a second season on Disney+, so Stamos will be soon be back on the small screen when that series starts streaming as well.
Best TV Series Coming to Amazon Prime Video in May 2022
Read Next
About The Author
Jeremy Dick
(5605 Articles Published)

Jeremy Dick has been a writer and editor since 2014. He is a self-professed horror expert, pop culture enthusiast, and Bob Saget fanatic.
You can view the original article HERE.