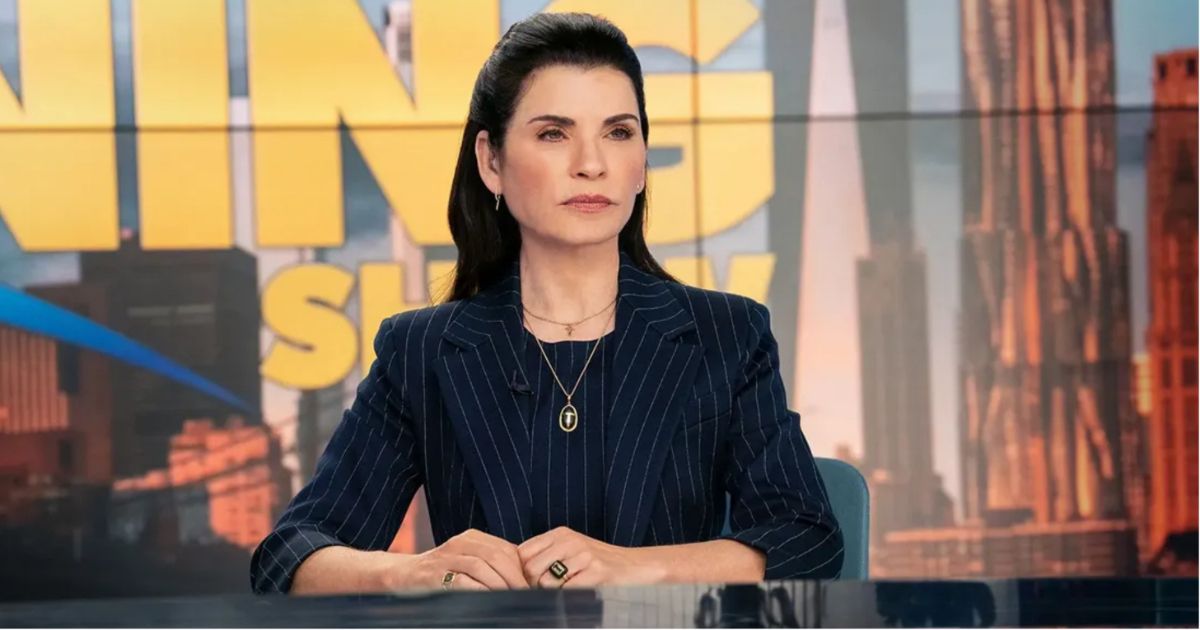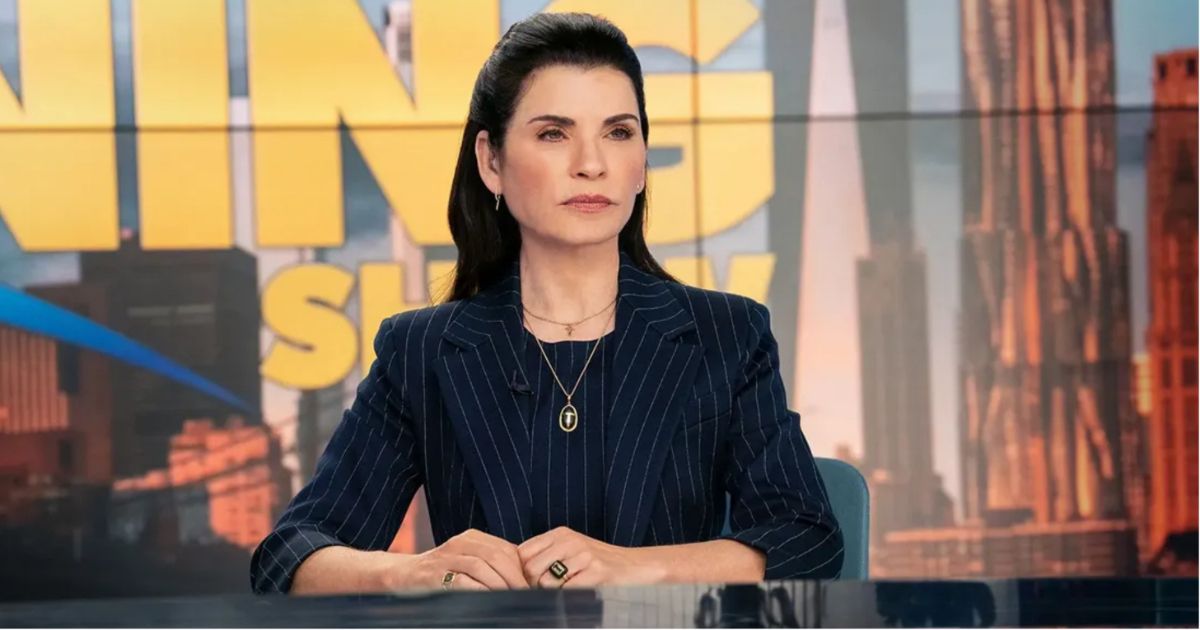 Three-time Emmy winner Julianna Margulies is more selective about her roles than ever. After her seven-year run on The Good Wife, she's now on The Morning Show as Laura Peterson, an anchor who has reemerged as one of the country's top journalists after being outed in the '90s. With Deadline, Margulies discusses what drew her to this role.
"One, I was already a huge fan of the show. Two, I had never played a character like Laura Peterson. I thought that she was so smartly written, and it was such a privilege to play an LGBTQ character that was so accomplished and confident and had this incredible track history of success, but also had gone through the wringer herself so that she could get to the place where she wanted to be. She's really fun to play."
A third thing that drew her to the role was the opportunity to work with those around her. Mimi Ledger, the executive producer and director, came up with her on ER. And the director of Laura's first episode was Lesli Linka Glatter, who directed Margulies on both ER and The Good Wife. According to the actress, it felt like a safe environment to explore the character in the middle of a pandemic.
MOVIEWEB VIDEO OF THE DAY
"I tried to make Laura her own person. People are immediately going to go to, 'She's a Diane Sawyer. She's a Katie Couric.' I also felt that she had a lot of Christiane Amanpour in her because when she got fired, she went back into fieldwork. She went back into the war zones. She went back into scary places and said, 'I am a journalist first and foremost,' and I think that's her truth. Laura is exactly who she is because of the job she's chosen."
According to Margulies, one of the reasons she loves acting is being able to put on someone else shoes. You can unapologetically be a character, unlike in real life, where you have to tread lightly. When Margulies plays a character, all the self-doubt a person experiences goes out the window, and she can dive into who the character is on-page to create her physically.
"That, for me, is freedom. I find a tremendous amount of freedom in acting, and it probably stems from my childhood of always being in the wrong outfit, the wrong shoes, the wrong country and the wrong accent. I never felt as together as Laura Peterson does, but I also know that she's human. In order not to make her a caricature, I'd love to see some of the sides of her that are more vulnerable to things that people might not know about and how she would handle that."
Related: The Morning Show Season 3: Everything We Know So Far
Portraying a gay character in the modern age
In terms of public acceptance of people being who they are, Margulies thing that we haven't come far enough, but that we've at least come far enough that people won't lose their jobs over it. One of her favorite scenes was Laura outlining to Alex (Jennifer Aniston) what her reaction to Laura being gay did to her, which Margulies thinks brings awareness to what idle gossip can do to someone's life.
"Hopefully, people watching that can look into their own [actions]. I certainly did when I read the scene. I thought, "Gosh, have I ever just flippantly said something just for gossip's sake?" It makes you much more aware of how something that may not feel important to you can upend another person's life. Words have power, and, said in the wrong way, words can destroy."
During The Morning Show's second season, Laura enters into a relationship with Bradley (Reese Witherspoon). At the same time, Laura also ends up taking on this sort of mentorship role. According to Marguiles, no one knew where their relationship would go during the characters' first scene together.
"With Reese, it's easy. She knows how to play with other actors. I'm so grateful that it was her I got to do these scenes with, because it all depends on your chemistry as human beings as well. You can't make that up. It's either there or it's not. And I think Reese was very excited to see Bradley go in a different direction than she had been going."
When asked about what Bradley and Laura have in store for them in Season 3, Margulies said that she honestly didn't know. She hadn't gotten a script, and she's sure that if she did, she wouldn't be allowed to say anything anyway. However, earlier in the interview, she did mention how she's like to see more of Laura's personal life.
"We all have people in our lives and, in Season 2, you didn't see that with Laura. You just saw her in their environment. I would love to see Laura in her environment with other LGBTQ friends, with other people. I want to hear what they're saying about this. And where's her family? Kerry Ehrin, when she created Laura, told me that Laura was from a very well-educated, liberal New York family. When she came out to them, her family was not accepting. I'd love to explore that, because I think it's what so many of the LGBTQ community experience."
You can view the original article HERE.