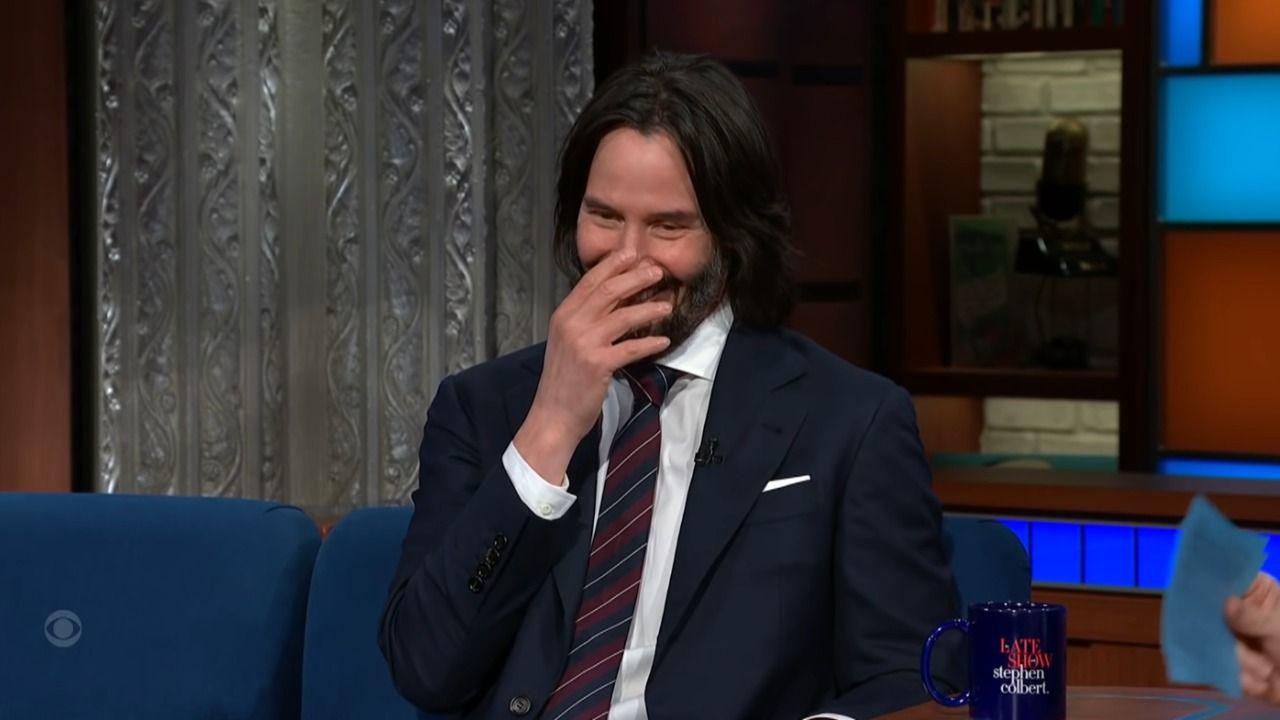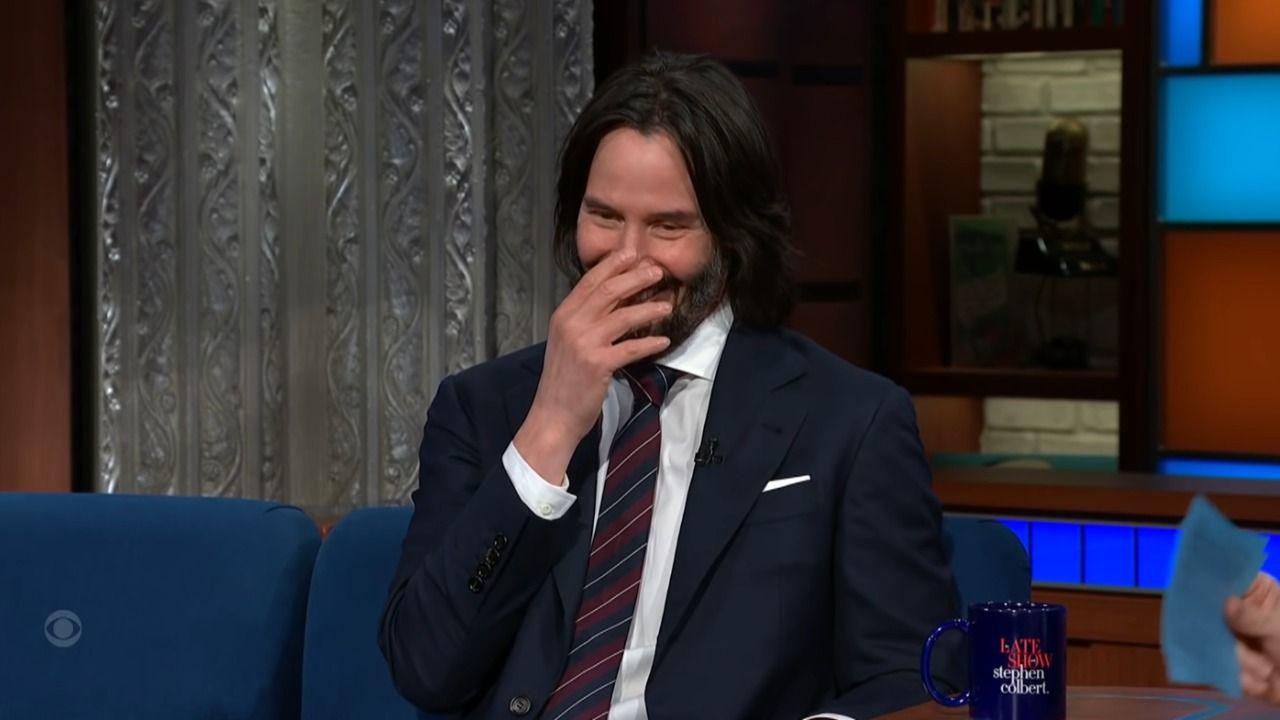 Keanu Reeves is well known for being low-key by Hollywood standards, and he recently revealed he has only ever asked two people for their autographs.
CBS
Even the biggest stars have moments when they get starstruck, and Keanu Reeves is arguably one of the biggest and most popular stars working in Hollywood today and it seems that he has only ever felt the need to approach other stars for autographs on two occasions. Speaking on The Late Show with Stephen Colbert, Reeves revealed that there are only two celebrities that he has asked for an autograph, one being the Velvet Underground's Lou Reed and the other being his Bill &Ted co-star George Carlin.
Currently appearing in the revival of The Matrix franchise, The Matrix Resurrections, Reeves appeared on the talk show as part of the promotion run for the movie and at one point ended up discussing the only two occasions that he has asked someone for an autograph, one of which was not even for him. Reeves explained that when he asked Lou Reed to sign something, he also had to tell the singer that it wasn't for him. He said:
MOVIEWEB VIDEO OF THE DAY
"He was cool about it. It was a little piece of paper, and it was blue ink. And it just said 'Lou Reed.'"
The autograph of George Carlin was very much one for Reeves himself, and the late comedian certainly made sure that the autograph delivered everything that could be hoped for. Reeves recalled:
"He wrote … I think it was, 'Dear Keanu, F*ck you!' I always thought he just wrote that for me … Then I met someone else who said that he wrote the same thing to them! … Anyway, beautiful."
Related: 18 Best Keanu Reeves Movies, Ranked
Keanu Reeves Has Made Being Genuine His Hollywood Trademark
It would be easy to believe that Keanu Reeves didn't approach many stars for autographs in his younger days purely because he didn't want to be a bother to them, as his reputation for being one of the most genuine and unassuming members of the Hollywood elite has been something that has become as much his trademark as any of the iconic roles he has taken on in his career.
From charitable donations, to lavish wrap-gifts that he has given to the crews on his movies and his recent gesture of an all-expenses-paid vacation for the Matrix team, Keanu Reeves is one of the few actors to have worked in the industry for decades without anyone having anything but good things to say about him, and in part this could be the reason for his popularity as an actor as he is always willing to go the extra mile to make sure that everyone working on his movies has the best time possible while filming movies alongside him.
The Matrix Resurrections and his upcoming John Wick: Chapter 4 continue Reeves' work on two of the biggest franchises he has been involved in, and while The Matrix was a huge hit in the 90s for its groundbreaking effects, the John Wick movies have essentially grown in popularity from what could have been just another middle-of-the-road action movie. However, Reeves' performance in the title role struck a chord with his fans and with another movie also in the planning, the John Wick saga could well become just as popular and long-standing as The Matrix before it.
Doctor Strange 2 Fan Art Imagines Tom Cruise as Variant Tony Stark
Tom Cruise has been rumored to appear as Iron Man in Doctor Strange in the Multiverse of Madness and this is what it might look like.
Read Next
About The Author
Anthony Lund
(1476 Articles Published)

Anthony Lund is an author, songwriter and puppeteer from a small village in the U.K. with an avid love of all genres of TV and film. As well as keeping up with the lastest entertainment news and writing about it for MovieWeb, he works as a video editor, voice over artist and production designer. A child of the 80s, he is the owner of almost 2000 books, more toys than his children, three Warner Bros. Store Gremlins and a production used Howard The Duck movie script.
You can view the original article HERE.