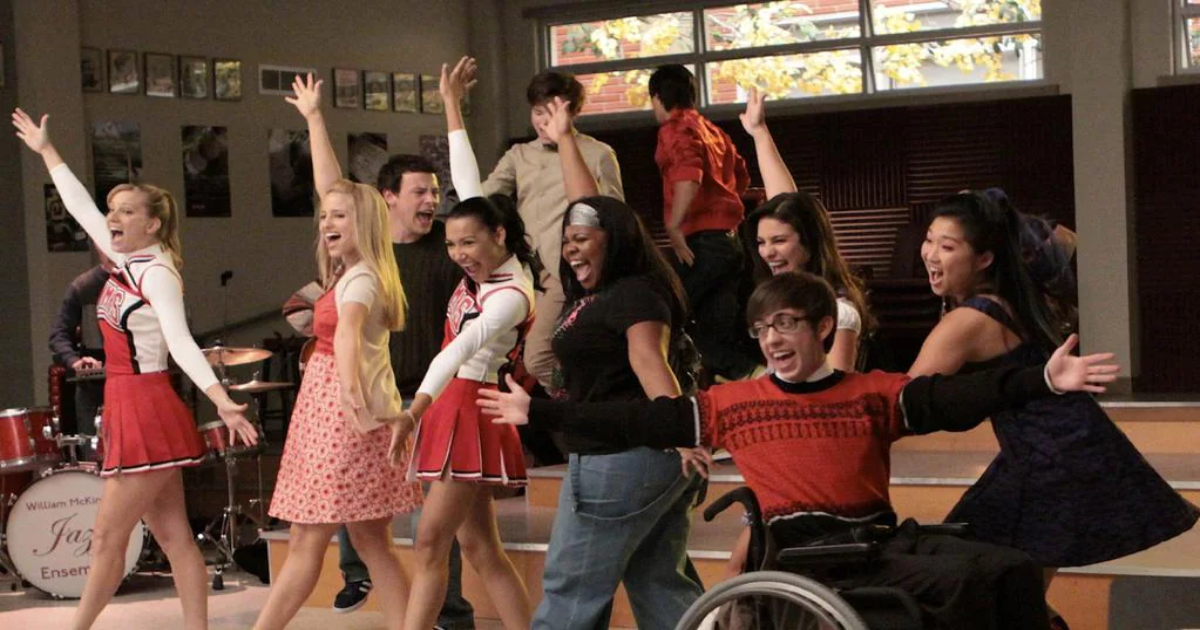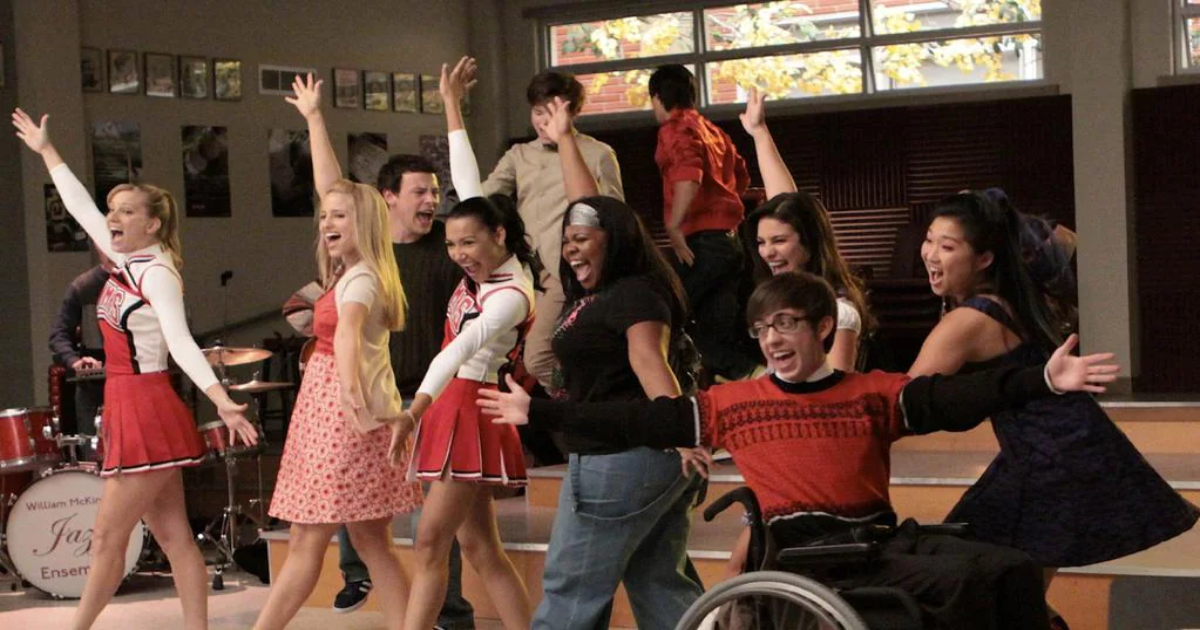 There's no doubt that throughout its six-season run, Glee had some covers that were downright cringy—notable mentions include glee club teacher Mr. Schuester's rendition of Sisqó's "The Thong Song" and a group of high schoolers performing Robin Thicke's notoriously-creepy "Blurred Lines."
But the one moment that haunts star Kevin McHale to this day? The show choir sitcom's cover of Ylvis' viral 2013 hit "The Fox (What Does the Fox Say?)," complete with animal masks and puppets.
McHale, who played Artie Abrams for the show's entire run, told People that it was "therapeutic" to confront series creator Ryan Murphy about the moment on the podcast McHale shares with former co-star Jenna Ushkowitz, And That's What You REALLY Missed.
MOVIEWEB VIDEO OF THE DAY
"It was actually really therapeutic to be able to talk about 'What the Fox Say,'" McHale told the publication, noting that Murphy joined him and Ushkowitz for the first two episodes of the podcast.
"I was just like, 'Ryan, Why?' I really feel like we were so lucky to have him on the first two episodes because the way we've always spoken with each other is just so, so open and honest and blunt that it was nice to be able to put that down on the record so people can see that.
But also, to ask him about these numbers. Like, Why did we do 'What the Fox Say?'"
"We didn't make those decisions. We just had to act them out," McHale added.
Related: Glee: Best Musical Performances in the Series, Ranked
McHale and Ushkowitz Aim to Find a Way to Talk About Controversial Glee Moments
20th Century Fox Television
Although it may not have always been the most tactful, Glee opened the door for many important conversations that other mainstream media of the time would not. The comedy-drama often dealt with themes of sexuality, race, and other complex topics.
"We want to…really kind of dig into what was going on in the world as well, in pop culture, in politics, in the ways that I think the writers were probably inspired and impacted to write for the show. Gay marriage was just being legalized. We had the first Black president. It was a really inspiring time in a lot of ways," said Ushkowitz, who played glee club member Tina Cohen-Chang.
But Ushkowitz says the way these themes were approached could prove difficult to talk about on the podcast.
"There are just some episodes too. You're like, 'How do we talk about this? It's such a weird episode. It makes zero sense. It doesn't fit in at all, but here it is.' We'll try and think of creative ways to kind of talk about those."
McHale adds that it'll be interesting to view older episodes with a more progressive, educated lens.
"I feel like now, we know so much more. We know better, but we didn't necessarily at the time we were raising all these questions, but were we handling it properly? I don't know. So it will be fun to be able to go back and be like, 'Oh, this was really progressive and great that we talked about this,' but also, 'Should we have done this?' I don't know."
And That's What You REALLY Missed drops weekly across all podcasting platforms.
You can view the original article HERE.