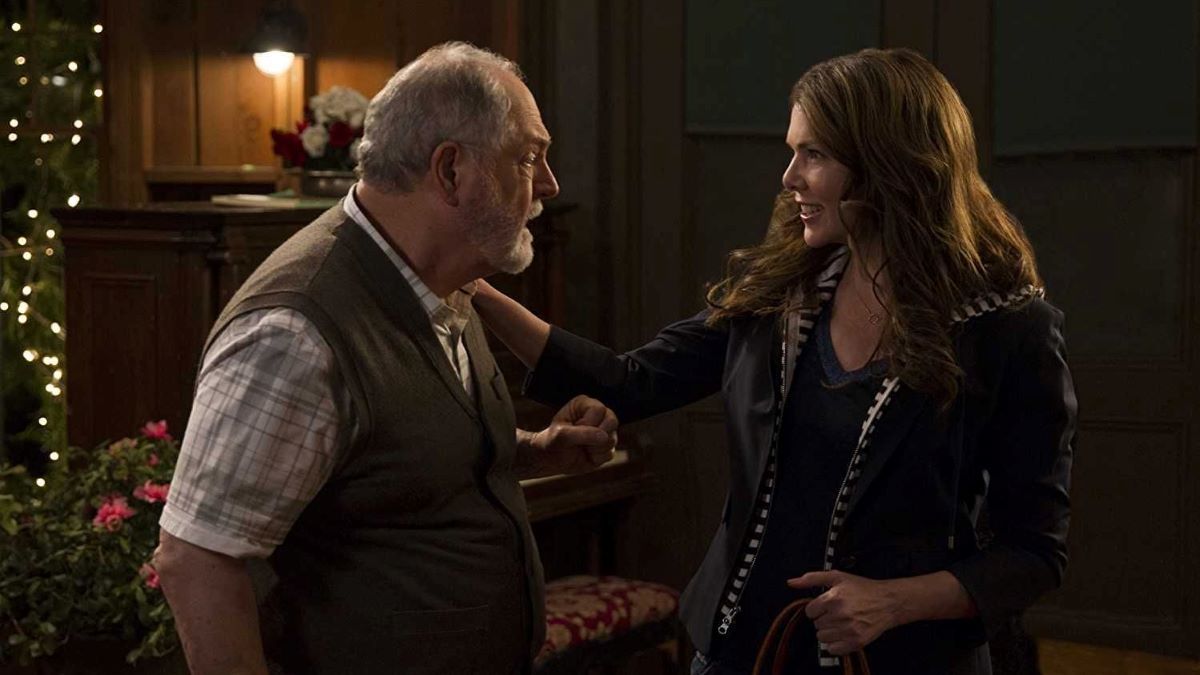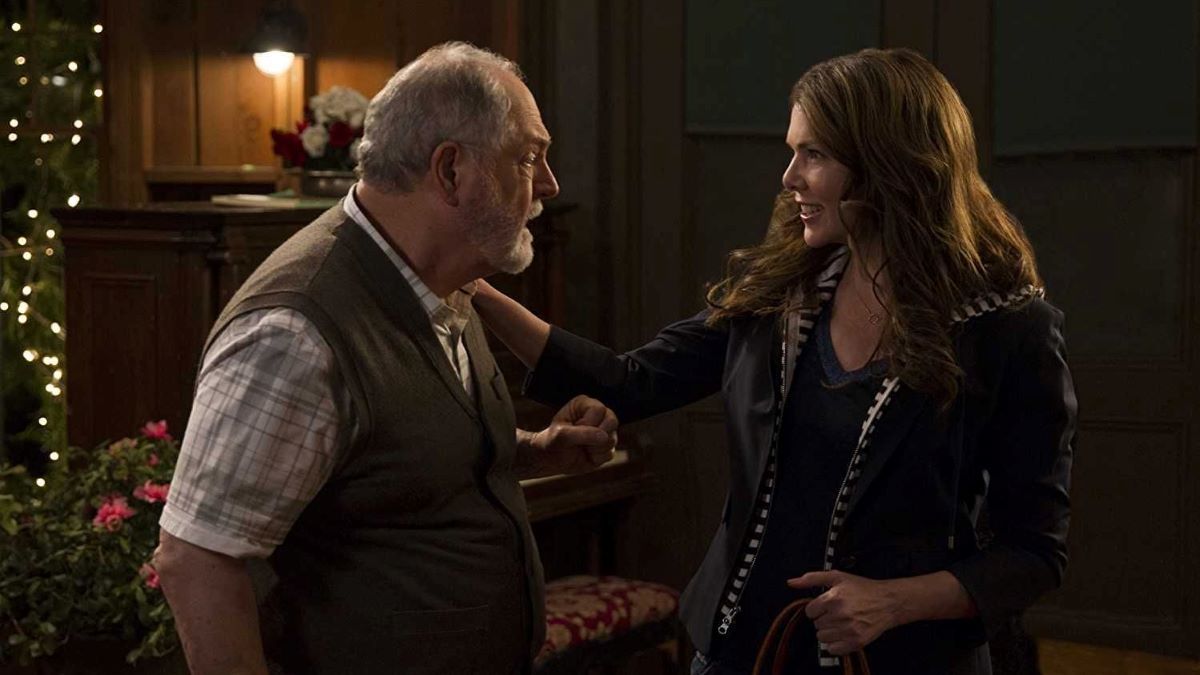 Gilmore Girls star Michael Winters shared details from a conversation he shared with co-star Lauren Graham about the possibility of yet another return to Stars Hollow. Throughout the original series' seven-year run and its 2016 revival, Winters portrayed Taylor Doose, the town's selectman and owner of Doose's Market and Taylor's Olde Fashioned Soda Shoppe and Candy Store. Graham starred as one of the titular characters, Lorelai Gilmore, a young mom to an overachieving teen daughter named Rory (played by Alexis Bledel).
In a recent interview with ET, Winters shared some information that will likely excite the Gilmore Girls fan base:
"I remember when the reboot was over, I remember talking to Lauren [Graham] and saying, 'Well, I guess that's it.' And she said, 'Well, you know, I don't know. The fourth movie in that is very open-ended.' She said, 'It's very open that we could easily come back.'"
During the last installment of the revival series Gilmore Girls: A Year in the Life, Rory tells Lorelai she's pregnant, but viewers are left wondering just who the father of Rory's baby may be. While there's plenty of speculation online and articles devoted to different opinions, series creator Amy Sherman-Palladino has never answered the cliffhanger question.
MOVIEWEB VIDEO OF THE DAY
The Gilmore Girls aired from 2000 to 2007 and followed the lives of mother-daughter duo Lorelai and Rory. Lorelai is a determined single mother, but as Rory's educational aspirations go above her financial means, she must request the help of her well-to-do parents Emily and Richard. This leads to weekly dinners with the four Gilmores, and the complex relationship between Lorelai and her parents often leads to drama. The series also shows small-town living and the quirky characters that inhabit the fictional town of Stars Hollow. Gilmore Girls starred Graham, Bledel, Melissa McCarthy, Scott Patterson, Kelly Bishop, the late Edward Herrmann, Keiko Agena, Jared Padalecki, Matt Czuchry, and Milo Ventimiglia.
The series continuation Gilmore Girls: A Day in the Life aired in 2016, nine years after the original's conclusion. It included four 90-minute chapters, each named after a season. The revival saw Luke and Lorelai confronting ongoing relationship issues, Rory's surprising career difficulties, and Emily coming to terms with Richard's passing.
Related: Milo Ventimiglia to Return for Final Season of The Marvelous Mrs. Maisel
More Speculation About the Gilmore Girls' Future
Netflix
While Winters said he'd reprise the role of Taylor "in a New York minute," he did share some hesitation about whether he believes the series actually has a future. He cited the Palladino's experience with the Marvelous Mrs. Maisel (Amy Sherman-Palladino created the series, while she and husband Dan Palladino serve as writers) as the reason they may not want to revisit Gilmore Girls:
"I say that about Mrs. Maisel because finally they got recognized, Amy and Dan, for the work that they had done," Winters said.. "They never got Emmy nominations or anything and there was brouhaha about that at times during the run of the show, I remember. And then with Marvelous Mrs. Maisel, suddenly they were getting the kind of response that they deserved all along. I thought the same was true of Lauren [Graham]. I thought she was a tremendous actor. I don't think she's ever gotten the recognition. You know, she works and people know her and like her and everything. But she should be more than."
However, earlier this week, Graham told NewBeauty that Lorelai is the character she's played that she identifies with the most and also discussed the possibility of returning to Stars Hollow, telling the publication:
"I'm making plans to see Amy [Sherman-Palladino], the creator of the show, in the next few weeks. It's always a fun prospect to think about and talk about. It used to be more of just talk, but having done it now, we know it's possible." She added: "I think I feel such a responsibility and so much love for the story that I would just want to be sure it was the right time."
You can view the original article HERE.