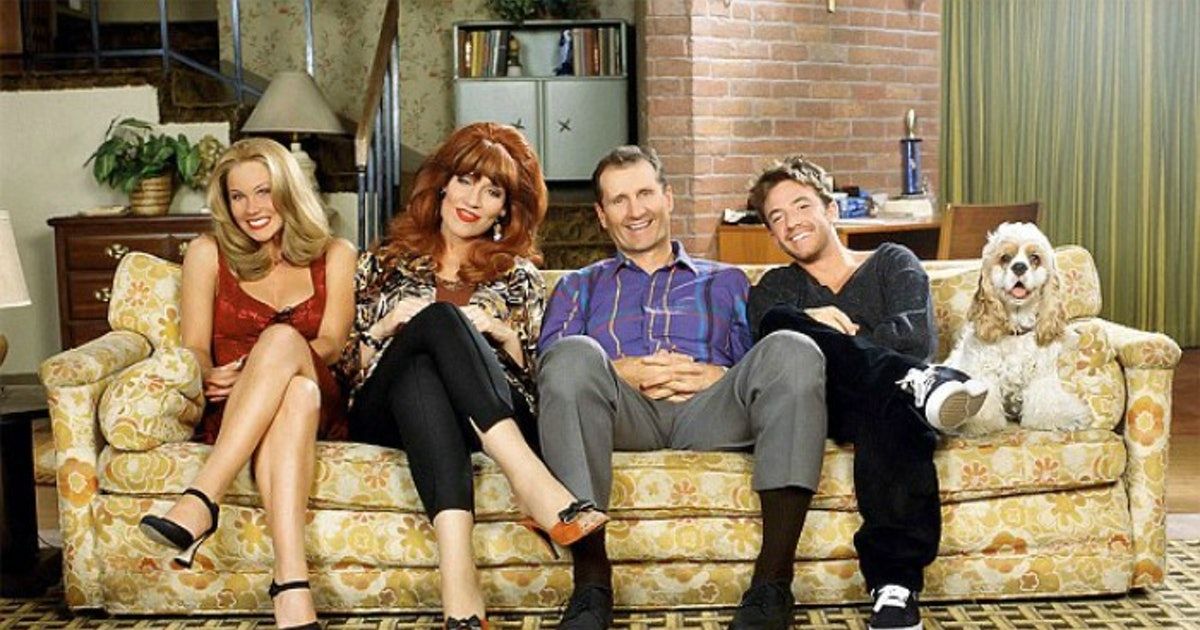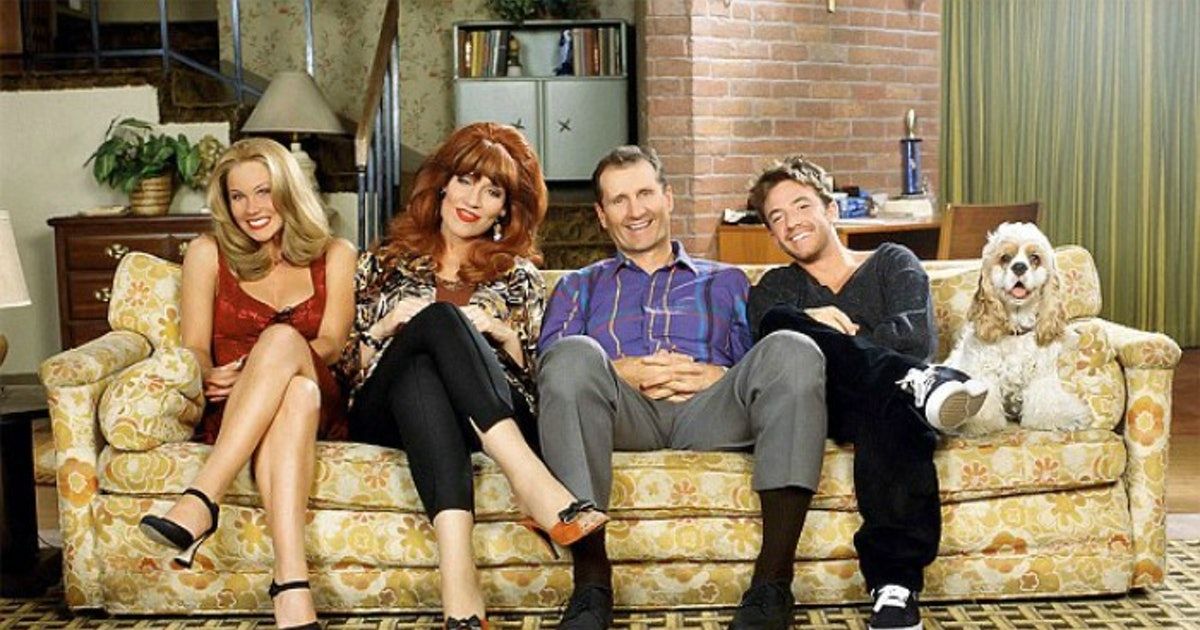 Married… with Children is making an animated comeback. A cartoon revival of the popular 1980-1990s series is currently being pitched to networks and streamers. Original cast members Katey Sagal, Ed O'Neill, Christina Applegate and David Faustino will return, voicing their characters for the animated series. The show will be written and executive produced by showrunner Alex Carter (Family Guy).
A spinoff of Married… with Children, centered on Bud's failed marriage and his return to his childhood home, was previously in the works but never took off. This revival seems to be on more solid ground as all four core characters have signed on and there are multiple streamers and networks interested in acquiring the Sony Pictures Television Production. No word yet where the show will land, but according to Deadline, Fox, Hulu and Peacock are logical destinations. Hulu and Peacock both currently stream the original series.
MOVIEWEB VIDEO OF THE DAY
Sony Pictures Television has been working on the updated Married… with Children for more than a year and has closed deals with the four main characters.
About Married… With Children, the Original Series
Married… with Children, created by Michael G. Moye and Ron Leavitt, aired on Fox with 259 episodes through 11 seasons beggining in 1987. The sitcom followed the less than perfect lives of the Bundys: disgruntled shoe salesman father Al (O'Neill), housewife Peggy (Sagal), their kids Kelly (Applegate) and Bud (Faustino), and their dog Buck, who lived in their Chicago home. While airing, the show received mixed critical reviews, but it was a favorite among viewers and considered a success for the network.
The show strayed from the wholesome and idealistic approach popular on family sitcoms of the late 1980s and early 1990s (like Full House, My Two Dads and The Cosby Show) aiming to portray a middle-class family in a more realistic light. Through Peggy and Al, the sitcom showed a less than blissful marriage, which viewers found comical and often relatable.
After the show's ending in 1997, all four main characters continued to work as actors on television and film. O'Neill starred in Modern Family, where he played family patriarch Jay Pritchett for 11 years and has been cast as disgraced Clippers owner Donald Sterling in the upcoming The Sterling Affairs. Sagal appeared in 8 Simple Rules, Sons of Anarchy and is currently on The Conners. She has voiced multiple characters on Futurama since 1999. Applegate starred in Samantha Who? as the titular character, before appearing in Bad Moms and Netflix's Dead to Me. Faustino appeared on the Young and the Restless, Bones and Entourage.
At this time, the Married… With Children revival does not have an official release date, but you can stream the original sitcom on Hulu, Peacock and Paramount Global's Pluto TV.
Related: Old TV Shows From The '90s That Could Never Air Today
Modern Family and Married… with Children Fans Celebrate Ed O'Neill on His 75th Birthday
Read Next
About The Author
Patricia Abaroa
(19 Articles Published)

You can view the original article HERE.