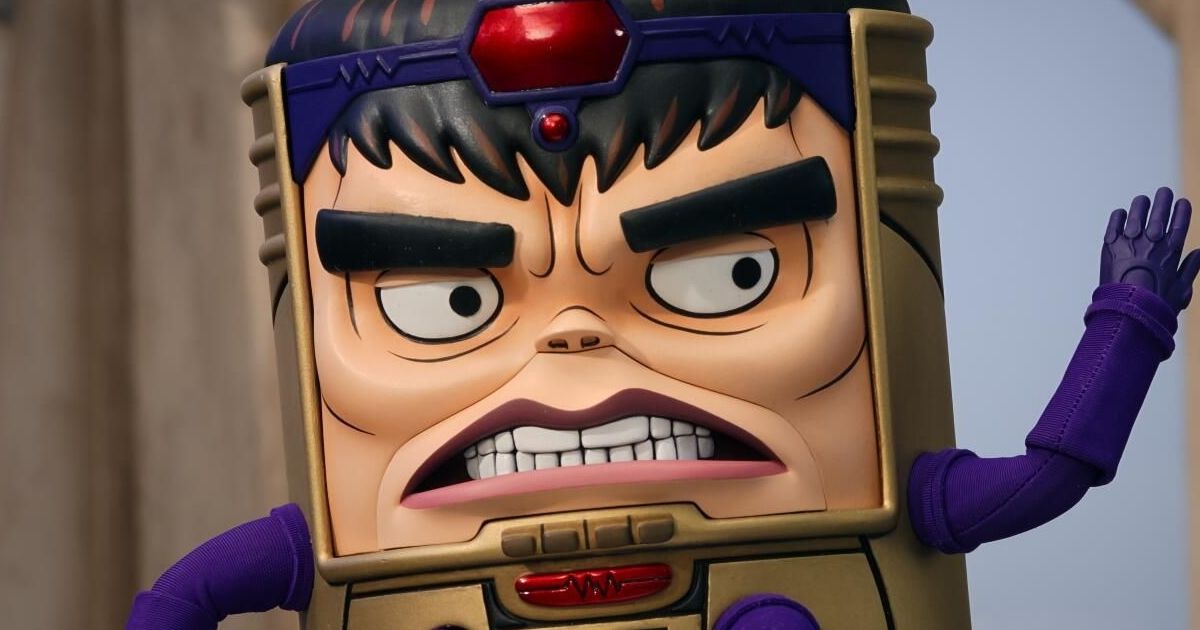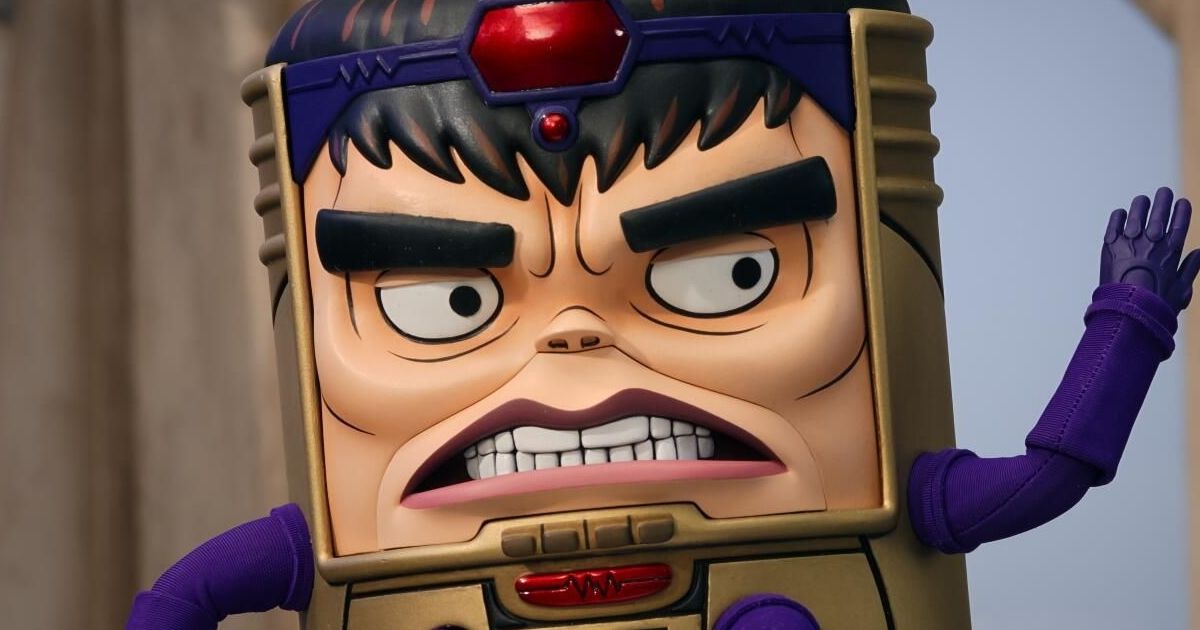 Hulu's M.O.D.O.K. experiment is over. According to Deadline, Marvel's M.O.D.O.K., the animated series at Hulu based on the comic book supervillain, has officially been canceled. The Patton Oswalt-led show's demise is just the latest Marvel adaptation not to work out at Hulu, after Helstrom was previously canceled while planned Howard the Duck and Tigra & Dazzler shows were passed on by the streamer. Because the critic and fan reception had been mostly positive, it seems likely that Marvel's M.O.D.O.K. was canceled due to low viewership numbers.
Oswalt created the animated series for Hulu with Jordan Blum and the two served as showrunners for the first and only season. Oswalt also voiced the titular supervillain with the voice cast also including Aimee Garcia, Ben Schwartz, Melissa Fumero, Wendi McLendon-Covey, Beck Bennett, Jon Daly, and Sam Richardson. The show's stop-motion animation was provided by Stoopid Buddy Stoodios.
MOVIEWEB VIDEO OF THE DAY
M.O.D.O.K. aspires to be the world's greatest supervillain, but the journey in getting there is not easy for him. The series picks up with the supervillain having spent years failing to take control of the world, thanks to various Marvel superheroes always foiling his plans. He is sold to the evil corporation GRUMBL while having a mid-life crisis as he balances his "professional" life with his family life at home.
Related: Hulu's Marvel's M.O.D.O.K. Family Meets Cyclops, Now We Need a Season 2
M.O.D.O.K. Wasn't Meant to Be at Hulu
Maybe there's just not a big enough audience for someone like M.O.D.O.K. in today's world, ironically while so many other well-known superheroes and supervillains are still getting a lot of attention. For those watching, Patton Oswalt did a great job bringing the character to life. Perhaps he knew how to handle the character as a fan of the source material. The actor and comedian previously revealed, via Empire, how the series came to be.
"Jordan and I had done a pilot together for Fox that didn't go, another superhero idea. And we'd stayed friends because he's such a great writer and such a deep comic book fan," Oswalt said. "And then Marvel wanted to hear a pitch from us because they're doing all these animated shows and we know we had to do M.O.D.O.K., because he's our guy, we both had such a love for him, that's one of the things we bonded over. So we pitched it and they loved the pitch, so we just ran with it."
Oswalt added, "When you really, really love something, you will not be able to not see the flaws in it and want to explore those… And especially with M.O.D.O.K., if he has this superior, eight-dimensional intellect, but he is a D-level, bottom-tier supervillain, what does that do to him emotionally? That's a real thing to explore. We're exploring it comedically, but I think it comes from a very real emotional base that anyone can understand looking at it. So that kind of real world frustration we wanted to get into and ended up having a lot of fun doing it."
You can watch the first and only season of Marvel's M.O.D.O.K. streaming at Hulu.
Howie Mandel Says Being a Comedian is Scary: 'You're Not Allowed to Kid Anymore'
Read Next
About The Author
Jeremy Dick
(5720 Articles Published)

Jeremy Dick has been a writer and editor since 2014. He is a self-professed horror expert, pop culture enthusiast, and Bob Saget fanatic.
You can view the original article HERE.