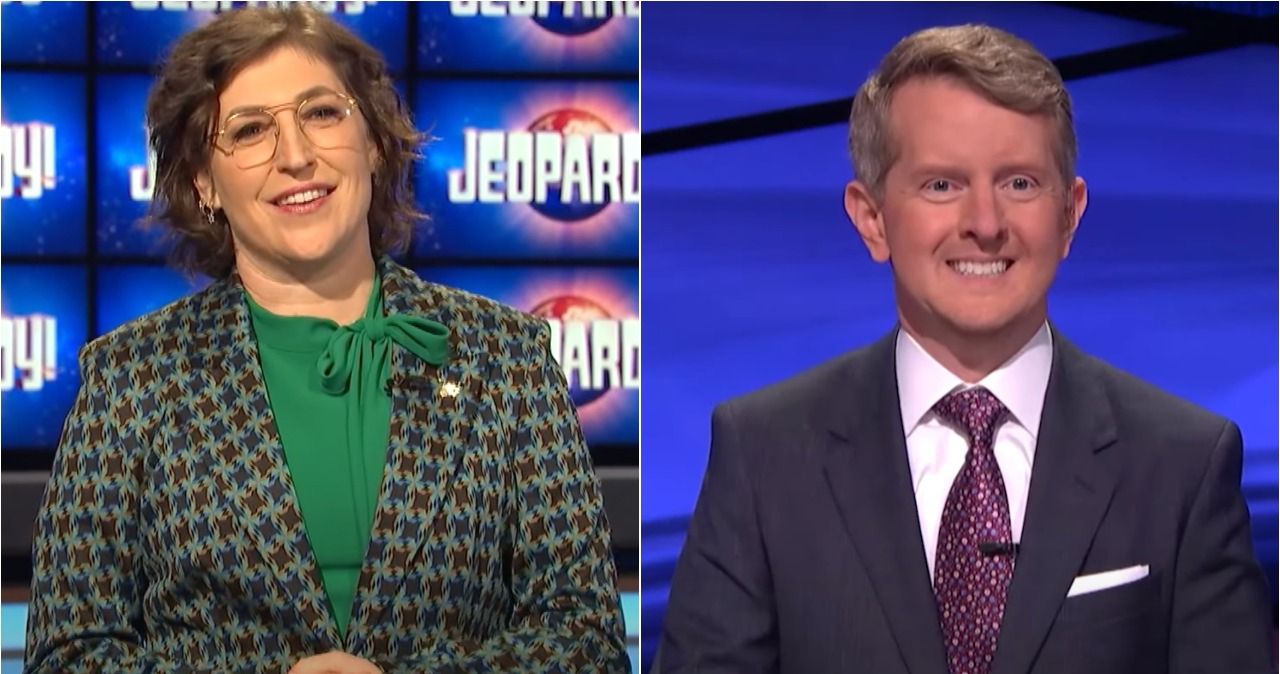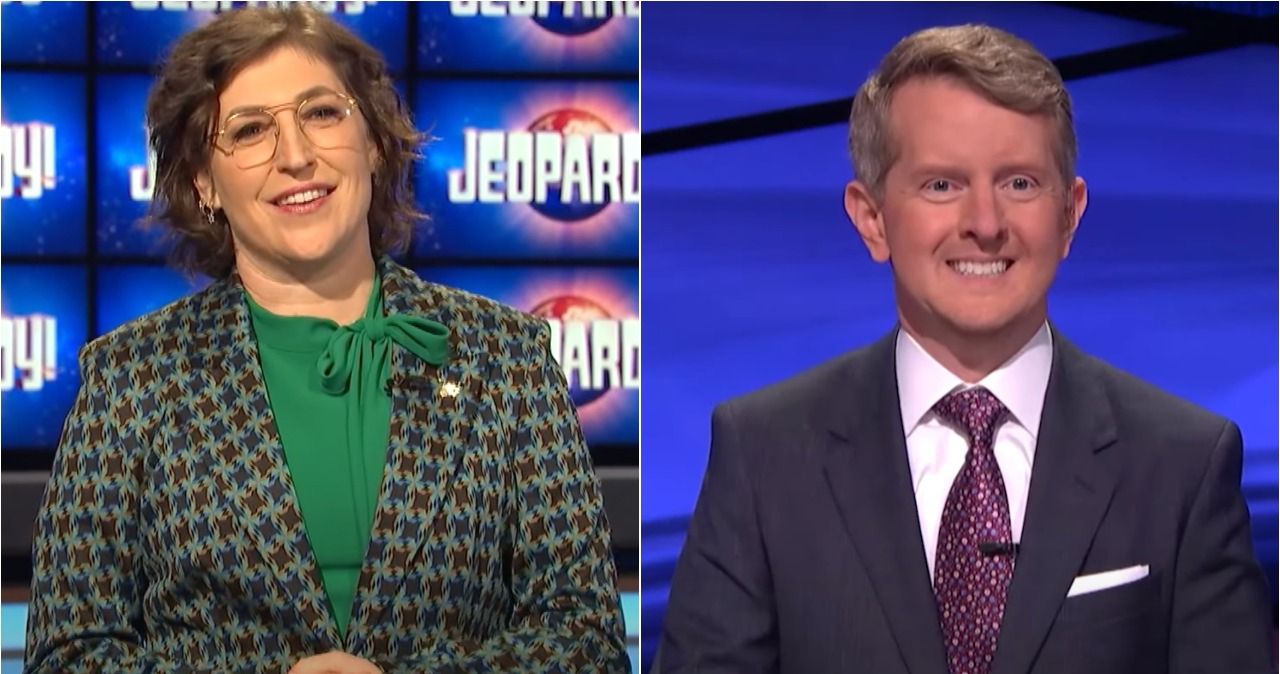 Perhaps the Jeopardy! producers are happy with how things are currently going with the show, as the decision has been made to keep Mayim Bialik and Ken Jennings on board as hosts, at least for the rest of the current season. After the brief tenure of former host and executive producer Mike Richards, it was announced that Bialik and Jennings would be alternating hosts until a new permanent host was named. It was at first stated they'd be serving in that capacity until the end of the year, and that's now been extended to at least July 2022 when season 38 ends.
"We are delighted to let you know our excellent and experienced team in front of and behind the camera will continue into 2022: @missmayim and @kenjennings will share hosting duties through the end of Jeopardy! Season 38, and Michael Davies will remain as executive producer," a tweet posted by the show's official Twitter account stated.
MOVIEWEB VIDEO OF THE DAY
Nobody expected finding a successor to Alex Trebek to be easy, but the search for the next Jeopardy! host has been a bit of a fiasco. The plan that was first announced was that a series of alternating guest hosts would be brought in, each of them being looked at by producers as someone that could potentially get the full-time spot. One of the first controversies to come about was the perceived snub fans saw against LeVar Burton, who was campaigning to host the show after a popular petition called for him to do so. Burton did eventually get named as a guest host, but with a limited number of episodes. He has since said the job wasn't what he thought it would be and is now pursuing a Trivial Pursuit game show instead.
Ultimately, then-executive producer Mike Richards would announce at the end of this series of guest hosts that he would personally start hosting Jeopardy! on a full-time basis. This immediately drew backlash from many viewers who didn't feel that Richards was right for the job, and by going with someone from their own team, it also made the whole guest host process seem pointless. But the problems would only grow from there.
After Richards started in his new spot, troublesome comments from a podcast he previously hosted came to light, and a social media movement called for him to get fired. The Jeopardy! team acquiesced, and Richards resigned as host just days after starting. He initially stayed on in his executive producer role, but with continued controversy, he was ultimately fired from that position as well. At that point, it was back to the drawing board, and the Jeopardy! producers probably figured it was safe to, for now, go with two names who were among the most popular guest hosts.
Mayim Bialik has publicly expressed that she wants to host Jeopardy! full time. It's a good sign that the show is keeping her on as one of two "guest" hosts for a while longer, so it would seem that she's got a good shot at getting the invitation to stay in that gig. It's just as possible Bialik and Jennings can continue trading hosting duties for the foreseeable future.
Black Adam Footage Unleashes the Man in Black at DC FanDome
Watch the first footage from Black Adam straight out of DC FanDome 2021!
Read Next
About The Author
Jeremy Dick
(4516 Articles Published)

Jeremy Dick has been writing for MovieWeb and Horror Geek Life for years, is the self-proclaimed biggest fan of Bob Saget, and doesn't particularly like talking about himself in the third person.
You can view the original article HERE.