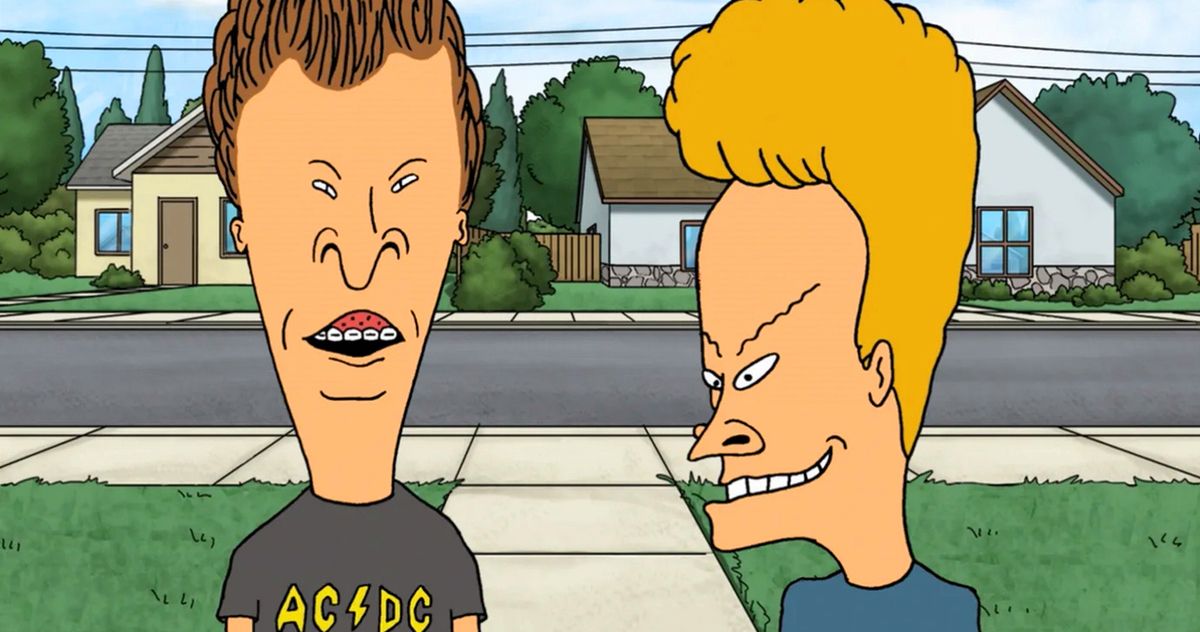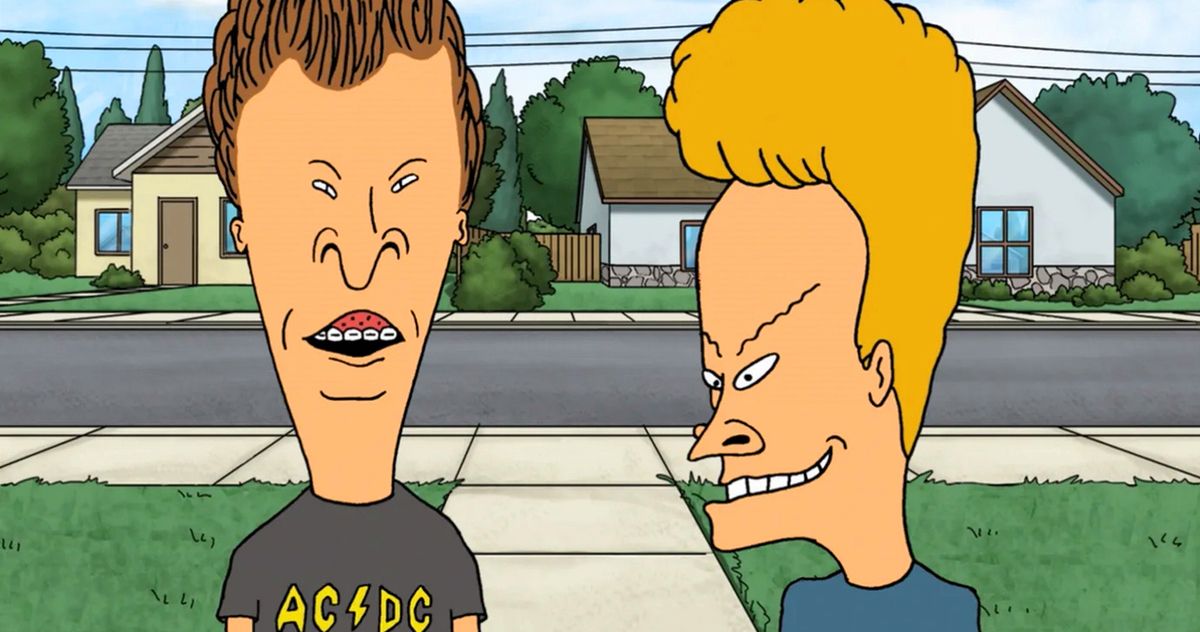 Former MTV mascots Beavis and Butt-Head will soon be endlessly laughing in their next movie on Paramount+, but they'll be much older than the last time we saw them. Previously, it was reported that the animated series was getting revived at Comedy Central with at least two seasons' worth of episodes in the works. Better yet for fans, it was also announced that a new Beavis and Butt-Head movie had also entered development for an exclusive release on Paramount+. Now, series creator Mike Judge has just unveiled our first look at the movie on Twitter.
"Beavis and Butt-Head will be returning this year with a brand new movie and more on Paramount+," Judge says. "No exact date yet, but soon. They need some time to get back in shape."
MOVIEWEB VIDEO OF THE DAY
Judge is not sharing any additional details, but these new designs suggest a new middle-aged look for the titular dimwits. We can only speculate as to what this means, but it could be that Judge is lampooning legacy sequels by having a much older Beavis and Butt-Head return for an all-new movie decades after Beavis and Butt-Head Do America hit theaters. Or maybe Judge wanted to explore some new territory with the characters after the short-lived revival series at MTV, which was very similar to the original show (with less music videos). It might also be that the older Beavis and Butt-Head will be used in a limited capacity with the younger versions still serving as the leads. We'll just have to wait to find out more.
Related: Beavis and Butt-Head Do America Brings the Laughter to Blu-ray
MTV
Because there's a series revival that's also in the works, it could be that this movie will jump forward in Beavis and Butt-Head's lives while the show will continue to follow the pair as teenagers. Last year, a new preview clip was released by Comedy Central with the two speaking through Zoom. This put the characters into the present day, and with Mike Judge again providing the voices, Beavis and Butt-Head teased their upcoming movie that's in the works at Paramount+.
"So, like, uh, we're making a movie," Butt-Head says in the teaser. When Beavis adds that it's a Paramount+ exclusive, the two get giggling after Butt-Head cracks, "You said mount."
"It seemed like the time was right to get stupid again," Judge said when the revival was first announced. He went on to describe how the revival will see Beavis and Butt-Head integrating into "a 'whole new Gen Z world' with meta-themes that are said to be relatable to both new fans, who may be unfamiliar with the original series, and old."
Chris McCarthy, President of Entertainment & Youth Group at Comedy Central, added: "We are thrilled to be working with Mike Judge and the great team at 3 Arts again as we double down on adult animation at Comedy Central. Beavis and Butt-Head were a defining voice of a generation, and we can't wait to watch as they navigate the treacherous waters of a world light-years from their own."
Hawkeye Composer Reveals Bittersweet Feelings Toward Post-Credit Scene
In a new interview, Marc Shaiman revealed how developing the scene and the fan response was a bittersweet experience.
Read Next
About The Author
Jeremy Dick
(4719 Articles Published)

Jeremy Dick has been a writer and editor since 2014. He is a self-professed horror expert, pop culture enthusiast, and Bob Saget fanatic.
You can view the original article HERE.