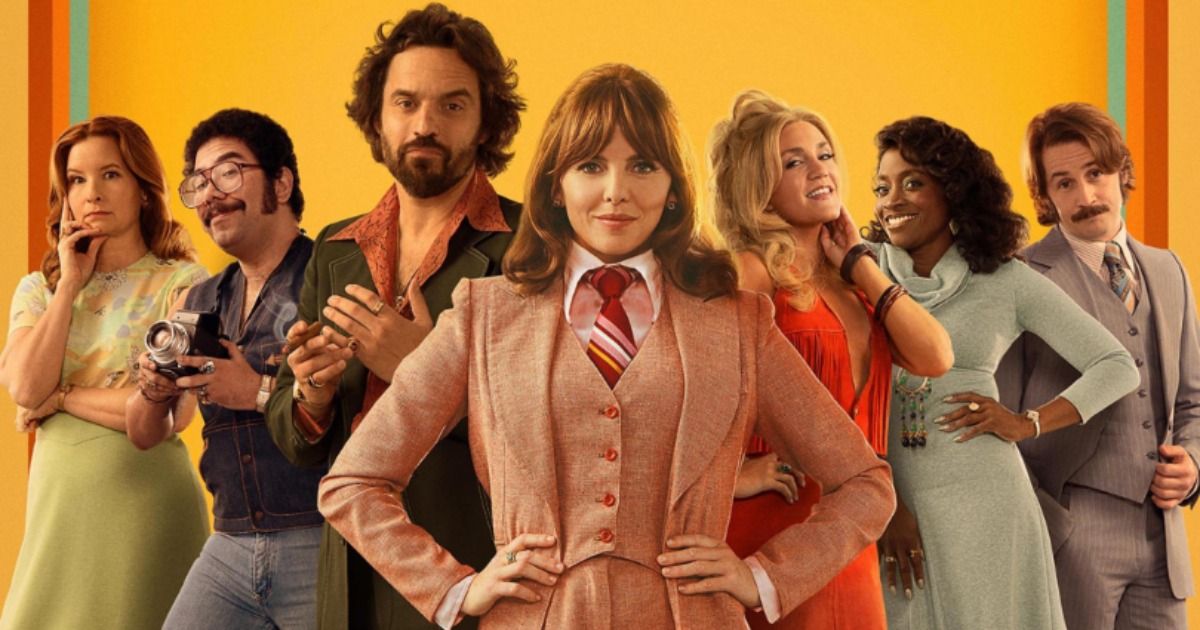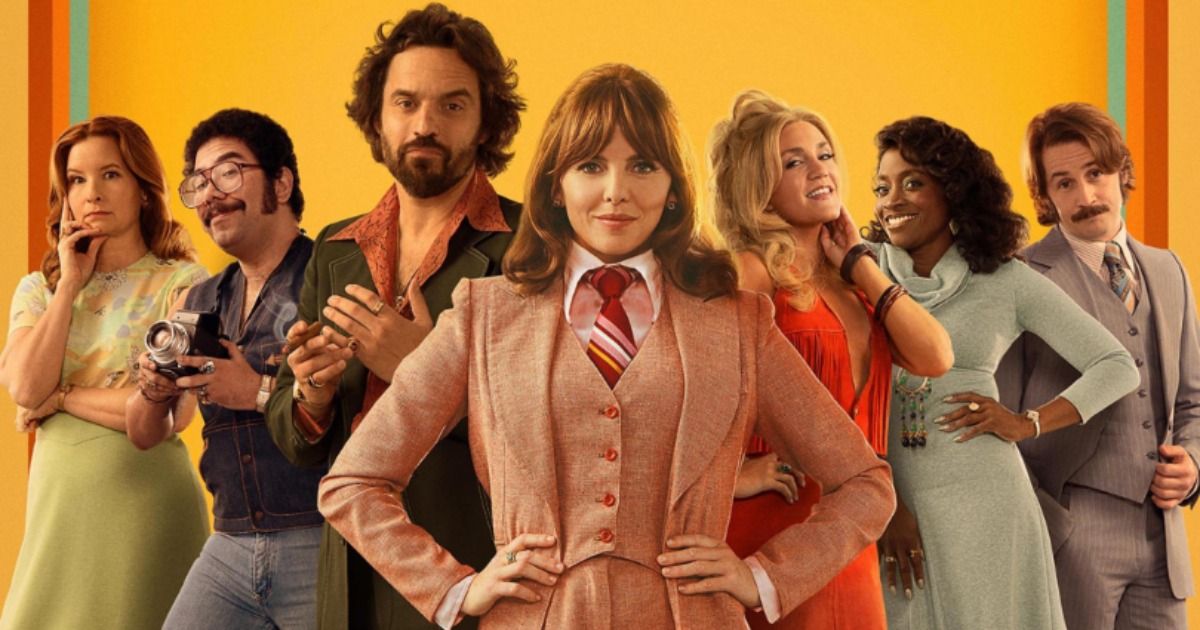 HBO Max has given the green light for the season two renewal of Minx. Created by Ellen Rapoport, the sitcom follows Joyce Prigger (Ophelia Lovibond) an uptight young woman living in 1970s Los Angeles who dreams of launching a feminist magazine. The first season, with ten episodes, premiered this March to excellent reviews and ranked number five on Esquire's Best TV Shows of 2022 (So Far) list.
Creator and showrunner Ellen Rapoport executive produces the series with Ben Karlin, Paul Feig and Dan Magnante for Feigco Entertainment, and Rachel Lee Goldenberg, who directed the pilot episode. Jake Johnson, who also stars in the series as Doug Renetti, serves as a co-executive producer. Rapoport said in a statement:
MOVIEWEB VIDEO OF THE DAY
"All of us at Minx have been blown away by the passionate response from audiences across the world, who have mashed-up, TikTok-ed and fanfic-ed us into a renewal. We are so grateful to our partners at HBO Max and Lionsgate for being true champions of the show, and for the opportunity to continue on this journey. Here's to more chest hair, pussy bow blouses and tasteful nudes in Season 2."
The series, not unlike HBO's Euphoria, has received its fair share of attention for male frontal nudity.
Season one of Minx starred Lovibond, Johnson, Idara Victor, Jessica Lowe, Lennon Parham, Michael Angarano and Oscar Montoya. Show guest stars included John Stamos, Gillian Anderson and Stephen Tobolowsky. No word yet on cast additions or exits for the upcoming season.
Related: Best TV Series Coming to HBO Max in May 2022
Minx's First Season Plot
HBO Max
Joyce desires to steer away from the monotony of the popular magazines of the 1970s, which were typically produced by men. She wants to create something that other young women like her would want to read. As luck would have it, she meets Doug at the 1971 Southern California Magazine Pitch Festival. She's gone there to pitch her magazine idea, The Matriarchy Awakens.
Doug, an adult magazine publisher, is willing to work with Joyce, but he has just one request. During a time when adult publications were rapidly rising in popularity, Doug questions why no erotic magazines exist for women. The unlikely happens, and he convinces Joyce to get on board with creating the very first adult magazine for women. Minx is born, a union of the ideas of the two central characters: a publication with feminist articles and nude men.
The sitcom is loosely based on the creation of Playgirl, which launched in January 1973.
Sam Raimi Wants to Make a Stephen King Movie
Read Next
About The Author
Patricia Abaroa
(5 Articles Published)

You can view the original article HERE.