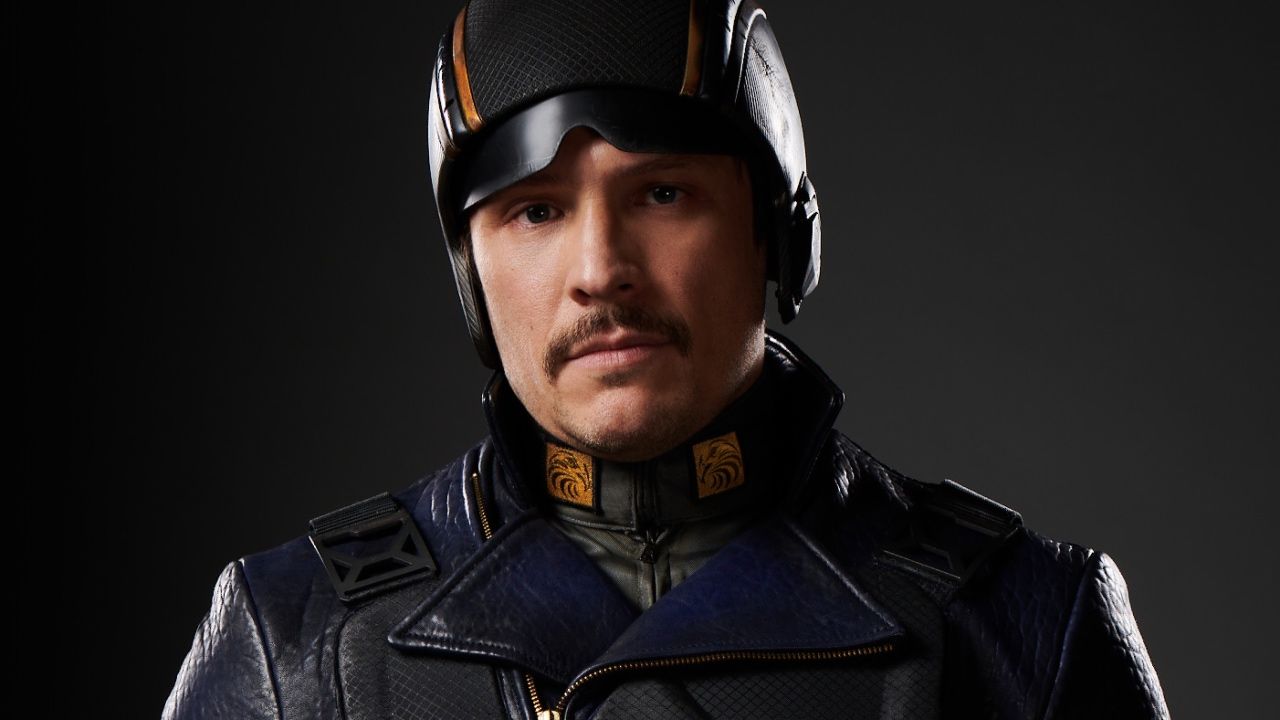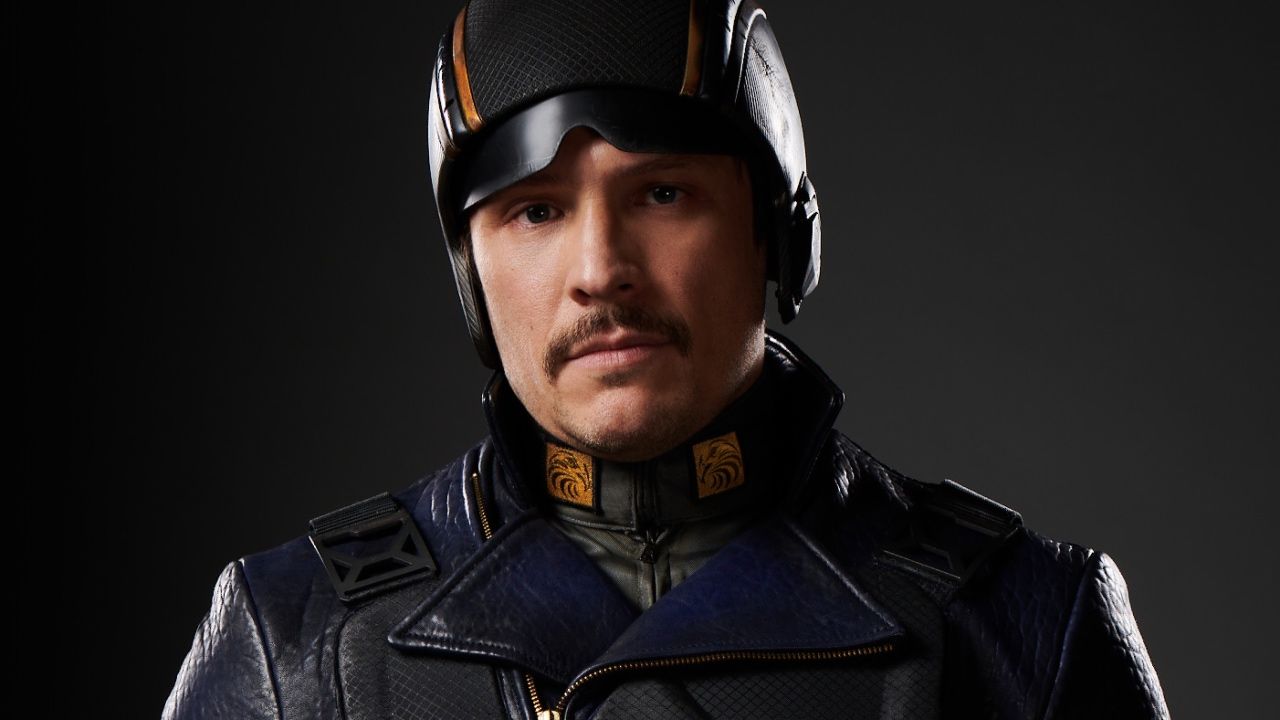 The Boys season 3 provides a first look at Nick Wechsler as superhero Blue Hawk. The latest episode of Seven on 7 – a news program that reports the events occurring in The Boys universe – came with several revelations, including the full costume of Blue Hawk. He is an original character played by Roswell's Nick Wechsler. Blue Hawk, however, should not be confused with Ground Hawk, a parody of The Wolverine in The Boys comics who has also been teased in the show.
Amazon is yet to provide a character description for the Nick Wechsler character, but as per The Boys' Twitter handle, "Blue Hawk is here to protect and serve, whether you like it or not."
MOVIEWEB VIDEO OF THE DAY
VNN (Vought News Network) describes Blue Hawk as a "Patriotic Hero" set to be the spokesman for Mickey Londale's 4Freedom brand of "premium American made goods". Mickey Londale is a parody of My Pillow founder Mike Lindell. For those unaware, Vought is a giant conglomerate in Amazon's The Boys and deals in everything from pharmaceuticals to managing superheroes. Vought also has its very own news channel, VNN, which serves as the company's mouthpiece, airing unabashedly one-sided news. The Boys team created a Youtube channel (Vought International) that uploads fake commercials and spoofs on events related to the TV show and sometimes the real world, like the Paul Rudd sexiest man alive announcement.
One regular spoof is Seven on 7, a news program on VNN that comes out monthly. It is hosted by a hysterical anchor, Cameron Coleman, played by Matthew Eddison. In this month's Seven on 7 episode, we get our first look at Blue Hawk, along with many other announcements. The biggest one is that Black Noir (Nathan Mitchell) has made a full recovery after having a severe allergic reaction in The Boys season 2, courtesy of Queen Maeve (Dominique McElligott). Then there is a bizarre monologue by Homelander (Antony Starr). We also catch a glimpse of Vought CEO Stan Edgar (Giancarlo Esposito), Starlight (Erin Moriarty), and Hughie Campbell (Jack Quaid).
These monthly parodies are an effective and ingenious marketing strategy that seems to be working well so far. However, there is currently no word on The Boys season 3 release date or when we'll get the first trailer. The show wrapped filming this September, and under normal circumstances, it should debut on Amazon Prime in Spring 2022. Till then, we'll have to make do with these monthly spoofs.
In addition to Nick Wechsler as Blue Hawk, other new superhero additions to The Boys season 3 cast include Jensen Ackles as Soldier Boy, Laurie Holden as Crimson Countess, Miles Gaston Villanueva as Supersonic, and Sean Patrick Flanery as Gunpowder. Fans are stoked to see Supernatural star Jensen Ackles as Vought's first superhero Soldier Boy. He has been described as the "John Wayne of superheroes" and will challenge Homelander's authority. Soldier Boy will play a prominent role in The Boys season 3 as per showrunner Erik Kripke.
"Season 3 delves a lot more into the history of how we got here through this character of Soldier Boy. We were able to dig into both the history of the country and also really look at toxic masculinity, and masculine roles, and what a sh*t-show that's overall caused. This whole f**king, independent Marlboro man thing."
We can't wait to see how the "Boys" handle these new supes. Karl Urban, Laz Alonso, Tomer Capon, Karen Fukuhara, Claudia Doumit, Colby Minifie, Chace Crawford, and Jessie T. Usher reprise their roles from the previous seasons. The Boys is streaming on Amazon Prime Video.
This news comes to us via Bloody Disgusting.
Kate Bishop Will Make an Appearance in Ant-Man 3, Rumor Claims
A new report claims that Hawkeye's Kate Bishop will appear in Ant-Man and the Wasp: Quantumania, potentially leading to The Young Avengers.
Read Next
About The Author
Mudit Chhikara
(130 Articles Published)

Mudit Chhikara is a news writer at MovieWeb. He holds a bachelor's degree in electronics, but being a lifelong cinephile, Mudit decided to pursue a career in entertainment journalism.
You can view the original article HERE.