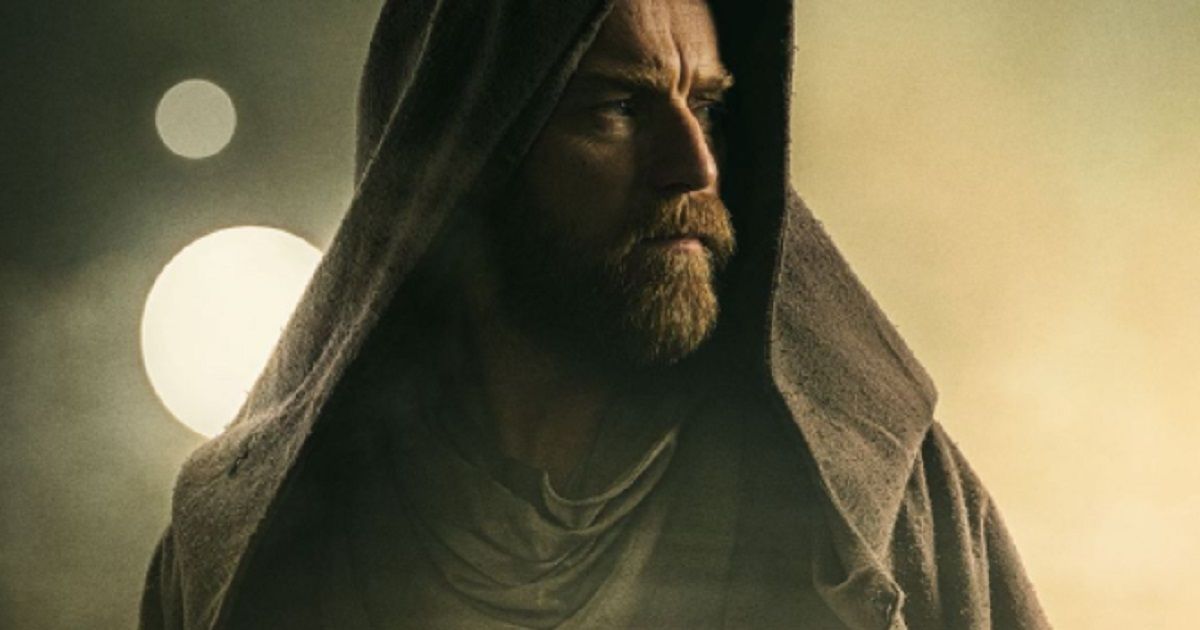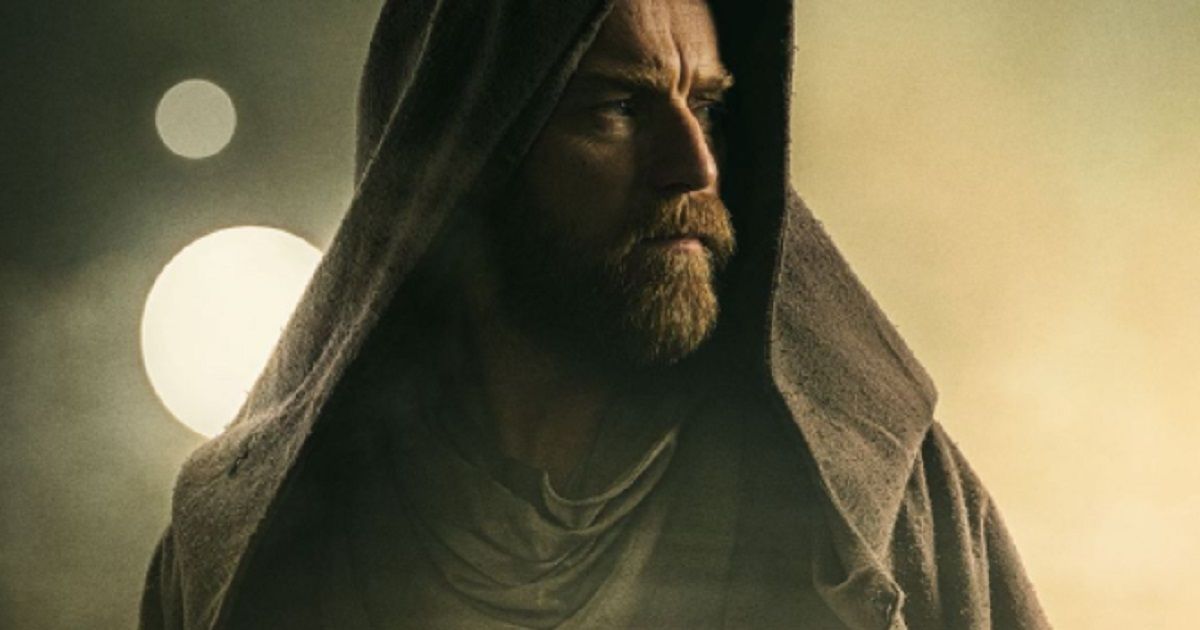 An ominous new poster for the upcoming Disney+ series Obi-Wan Kenobi has Ewan McGregor's exiled Jedi Master looking deeply concerned as the Dark Side edges ever closer. Released to Instagram by the official account for the Obi-Wan Kenobi series, the poster also offers a tiny glimpse of Darth Vader's return, with the Sith Lord set to face off with his mentor and friend once again in what is sure to be one the most exciting moments in the Star Wars spinoff series.
In celebration of Star Wars Day, this latest poster for Obi-Wan Kenobi has been released alongside a second trailer for the series. This artwork teased a dark and gloomy adventure for the beloved character. Hiding beneath his Jedi robes and with his trusty lightsaber by his side once more, the series will find the Jedi warrior isolated and alone during the darkest time in the galaxy.
MOVIEWEB VIDEO OF THE DAY
Obi-Wan Kenobi is something that fans have wanted to see for quite some time and should give Ewan McGregor the opportunity to once again demonstrate how well cast he is as the character transitions from the prequels to the original Star Wars trilogy.
Darth Vader's Return in Obi-Wan Kenobi Terrified Ewan McGregor
Disney+
Obi-Wan Kenobi will pick up with the exiled Jedi around ten years after the events of Star Wars: Episode III – Revenge of the Sith. The Jedi have failed to stop the Empire from taking over the galaxy and Obi-Wan Kenobi is now watching over Luke Skywalker on Tatooine. Trying to hide and live a quiet life, Obi-Wan must embark on another adventure, bringing him face-to-face with his old friend Anakin Skywalker, who has now been transformed into Darth Vader.
Hayden Christensen will reprise the role of Anakin Skywalker alongside Ewan McGregor's Obi-Wan Kenobi, with the actor also expected to play Vader. The return of Darth Vader is something that Star Wars fans are curious to see, with Ewan McGregor recently revealing that he was left terrified by the intimidating presence of the iconic villain.
"I've never met Darth Vader," McGregor explained. "I had rehearsed the scene with Vader, but not with the helmet on or anything like that. When we came to do the scene, when they shouted 'action', he had to come from behind me. I turned around, and f—ing Darth Vader was coming at me. It was like I was six again. I'd never acted into Vader's helmet. I'd never looked him in the eye."McGregor continued, "It scared the sh-t out of me. I'm not joking. It gave me a proper jolt of absolute fear. I was like, 'Oh my God, that's not acting. That's real. I'm really, truly frightened right now.'"
Ewan McGregor will executive produce the Obi-Wan Kenobi series as well as reprise the title role. Obi-Wan Kenobi also stars Joel Edgerton as Owen Lars, Bonnie Piesse as Beru Whitesun Lars, Moses Ingram as Reva AKA the Third Sister, Rupert Friend as the Grand Inquisitor, and Sung Kang as the Fifth Brother. Obi-Wan Kenobi is scheduled to premiere on May 27, 2022, and will last six episodes ending on June 22.
Obi-Wan Kenobi Set Report Details Darth Vader Face Off
Read Next
About The Author
Jonathan Fuge
(3301 Articles Published)

Film Fanatic. Movie Maniac. Asserting his opinion wherever he goes, whether it is warranted or not. Writing for www.movieweb.com since 2019. Follow me @ https://twitter.com/FugitiveJon.
You can view the original article HERE.