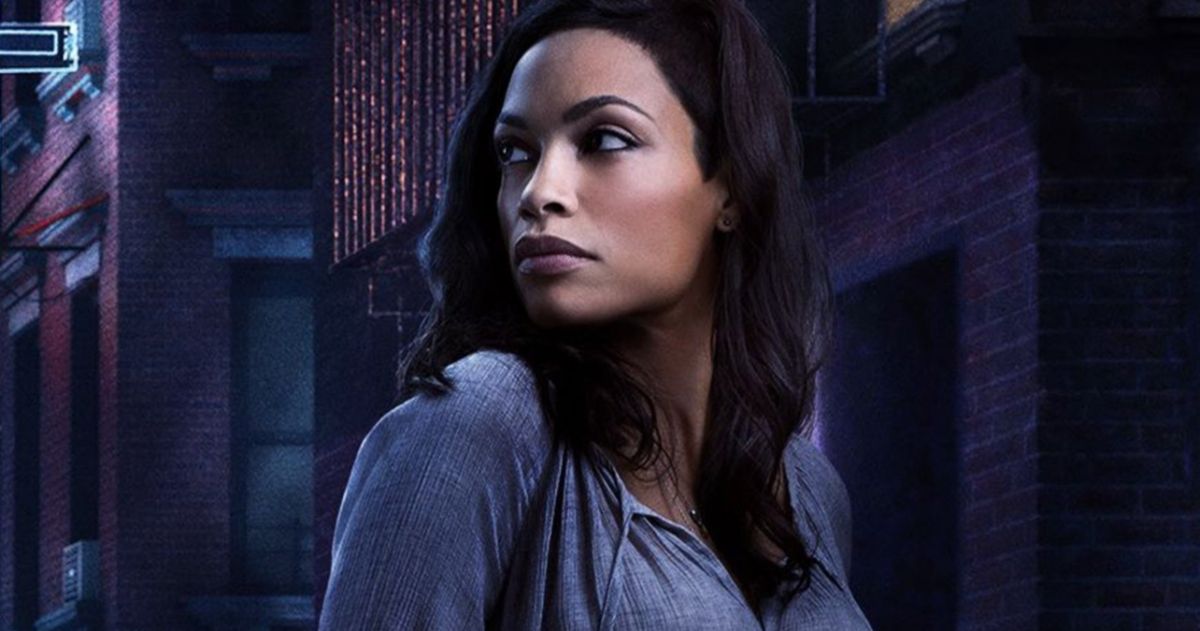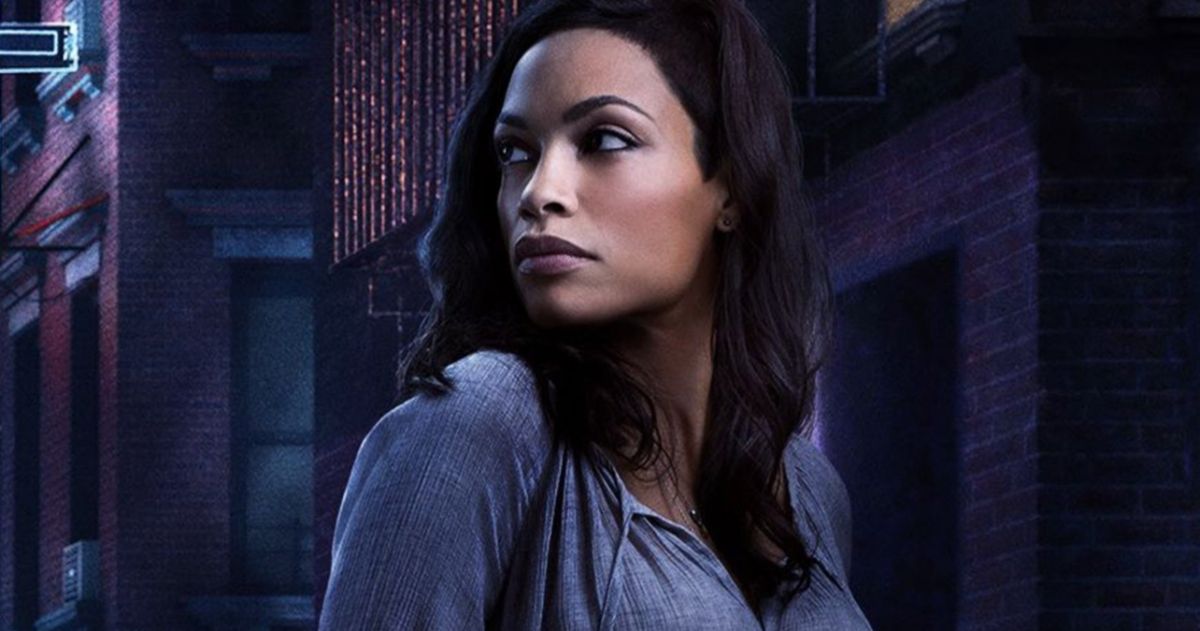 Recent comments made by Rosario Dawson have further fueled the rumors that a reboot of The Punisher is happening at Disney+. Originally appearing in her role as Claire Temple in Marvel's Daredevil, Dawson would reprise her role in most of the other "Defenders-verse" shows, such as Jessica Jones, Luke Cage, Iron Fist, and The Defenders. Oddly, she didn't have a single appearance in The Punisher, making the Jon Bernthal-led series the only one of the Marvel shows on Netflix to go without a Claire appearance.
Speaking about her role as Claire Temple at the Chicago Comic & Entertainment Expo, Dawson might have let it slip that The Punisher will be getting revisited following the news that Charlie Cox and Vincent D'Onofrio will return for the reboot series Daredevil: Born Again. In a video shared to Twitter by @QboweTakes, Dawson seems to casually state that Marvel is doing The Punisher "again," making her hopeful that she'll finally get a chance to bring Claire into a Punisher series after missing out on that opportunity at Netflix. As Dawson says:
MOVIEWEB VIDEO OF THE DAY
"I found out yesterday that The Punisher was happening again, so I feel like it's my second chance, because it was the only one of the shows that I wasn't in, and I love Jon Bernthal. So, let's all make it happen collectively, guys!"
Related: These Are Jon Bernthal's Best Performances, Ranked
Will Frank Castle Join Matt Murdock and Wilson Fisk in the MCU?
Marvel Studios
This is not exactly an official revival, though it does seem to be the most promising sign yet that The Punisher will be getting a revival. Jon Bernthal has not confirmed as much at any point, though in the past, he has teased that he hopes to revisit that role. However, his one condition on returning would be that his version of Frank Castle wouldn't get watered down, as some fans thought might happen with the show's potential revival on Disney+ after its move from Netflix.
"So I was really grateful, respectful and weary of the places where that role took me and the world in which I had to live in," Bernthal said, via The Hollywood Reporter. "That being said, that's where that character needs to be. It needs to be a level of darkness. I think if there's any let up on that character, you do a disservice to the character, to every iteration of the character, to every comic book that's come before, and to all of the unbelievable fans of the character. This character means so much to people in the military. So like I said before, it's not about whether you do the character; it's about whether you can do it right, and I'm only interested in doing it right."
At this point, The Punisher is streaming on Disney+ along with the other Marvel shows that used to be on Netflix. R-rated Marvel movies like Logan and Deadpool are streaming on the platform as well. That makes it more likely that a new version of The Punisher would maintain its edge in the way that Jon Bernthal would want. Hopefully, an official announcement will be soon forthcoming if this new tease from Rosario Dawson turns out to be true.
You can view the original article HERE.