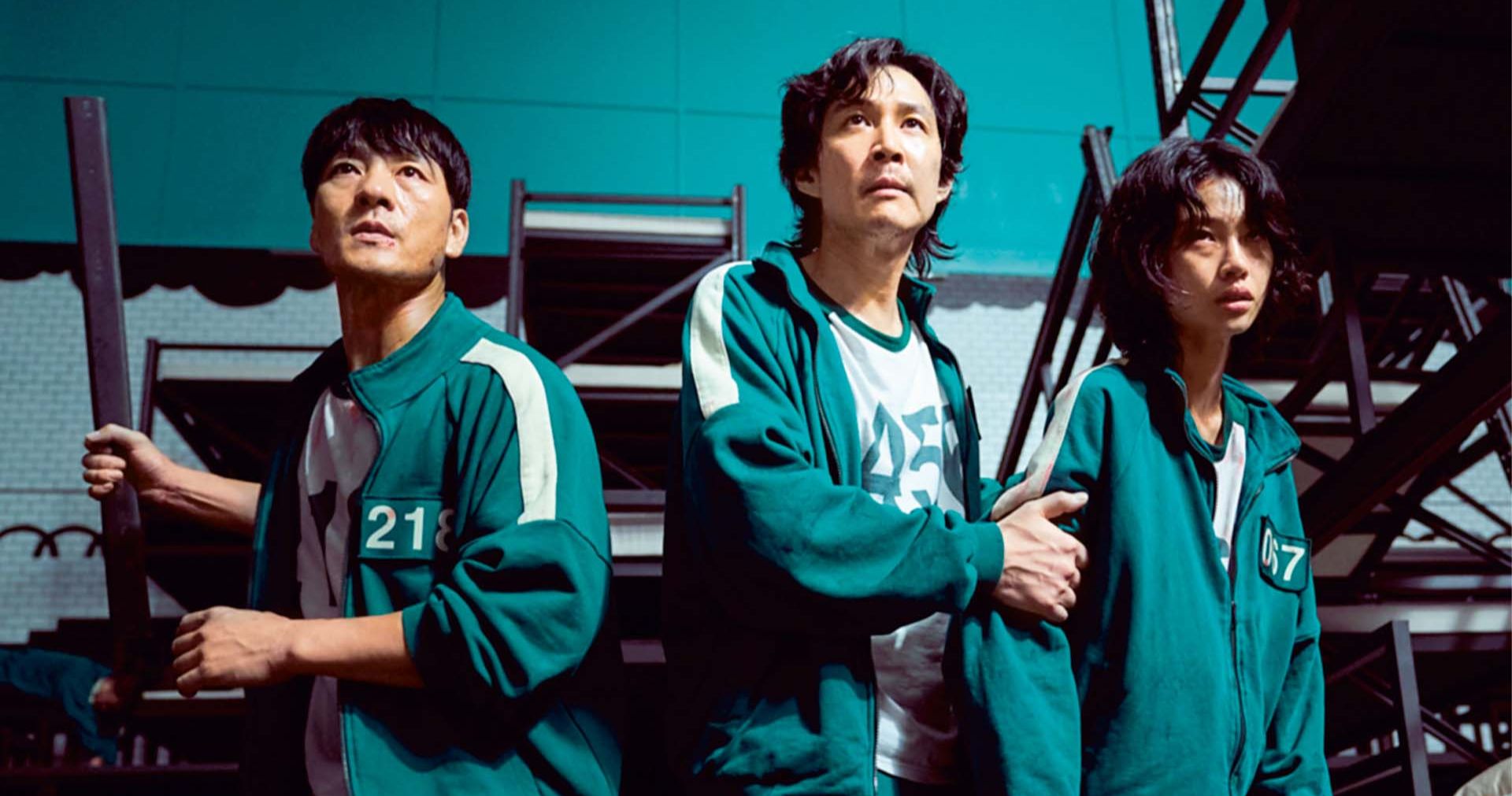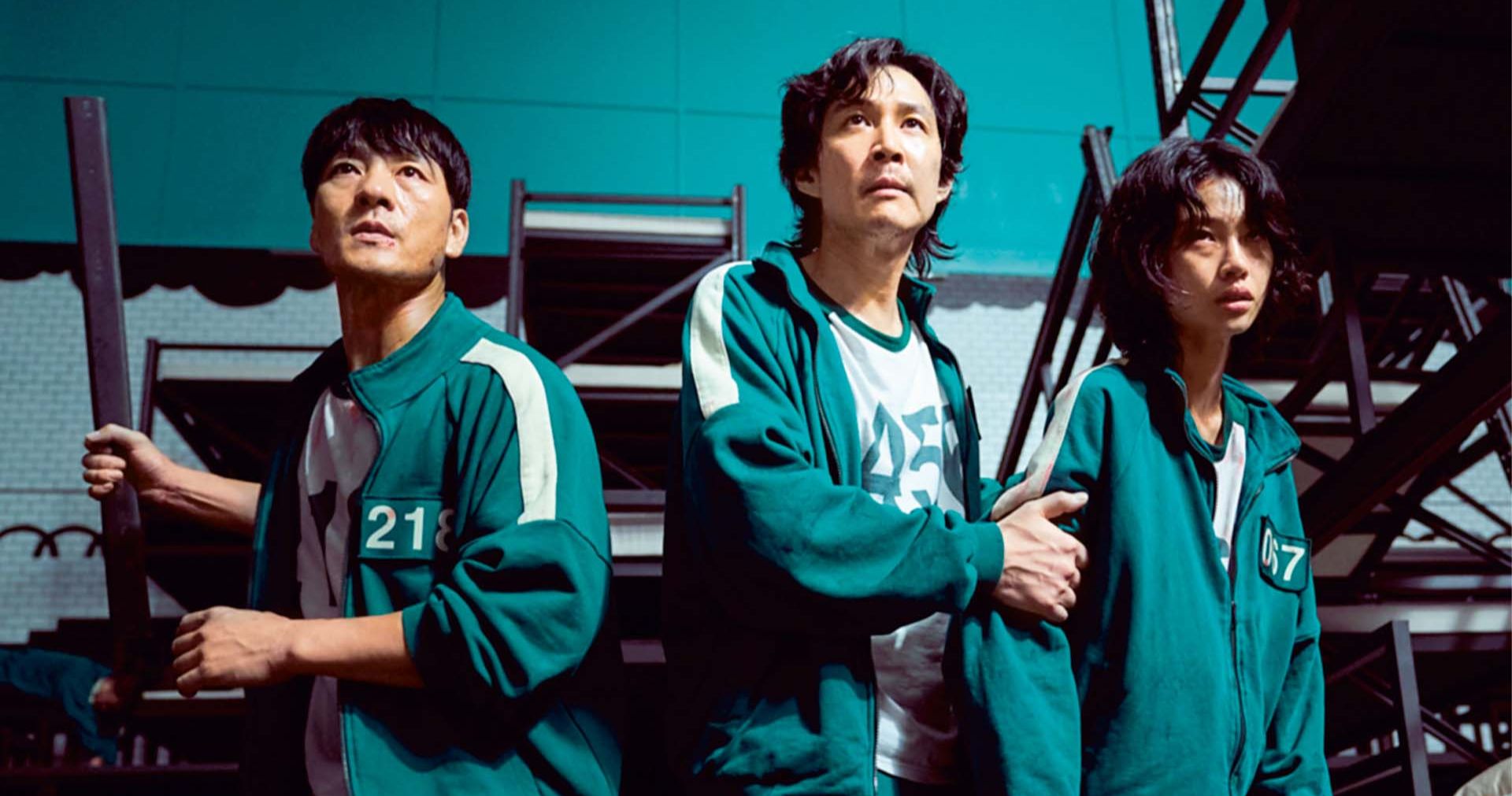 For fans of Squid Game, you can now get your hands on your own numbered jumpsuit and other clothing in a new range released this week.
Get ready to take part in your own version of Squid Game and dress the part for it as Australian alternative clothing company Black Milk Clothing has joined forces with Netflix to cash in on the phenomenally popular Korean series and bring a whole range of leggings, dresses and those iconic jumpsuits to the world just in time for Christmas. If you want to get your hands on them before December 25th you will need to get your skates on as the website does warn that there is a high demand for the range as you would expect.
Along with items featuring logos and images based on the various games from the series, the highlight of the collection would be the replicated jumpsuits with numbers representing some of the main characters from the show including 001, 067, 218, and 456, which in the series were the numbers of Oh Il-nam, Kang Sae-byeok, Cho Sang-woo and Seong Gi-hun, respectively. If you want the number, not the full jumpsuit, then you can also have a replica in the form of a t-shirt featuring any number you want.
MOVIEWEB VIDEO OF THE DAY
Squid Game has been a huge success for Netflix and is now certain to instigate a lot of attention in other Korean shows, and Netflix has already started bolstering their selection with Hellbound, which quickly climbed to the top of the current trending chart. In Squid Game, 456 people take part in a series of seemingly simple children's games in order to win a huge cash prize, with each participant being given their own number, which Black Milk Clothing offering all of these numbers if you want them.
While the series has been a success and a second series was expected and initially reported to be coming to Netflix, creator Hwang Dong-hyuk recently clarified those reports, saying that he has ideas for a second season, but as of yet he has made no agreement with Netflix over a second season, and in fact seemed more interested in developing some other projects that he was already working on before Netflix sent Squid Game into the stratosphere.
"I have somewhat of a framework for the next season," Hwang told Vulture. "But I also have to admit that I feel increasingly more pressure about season two as the series has gotten so much more love and attention than I could have expected. I also have a film I've been planning to shoot after Squid Game, and I haven't made up my mind about which one I should do first."
"There are some other stories in the series that have not been addressed," Hwang has said of season 2 potential storylines. "For example, the story of the police officer and the story of his brother, the Front Man. So if I end up creating season two, I'd like to explore that storyline – what is going on between those two brothers?"
For those who haven't yet discovered what Squid Game is all about, the full first season is available now on Netflix.
The Matrix Resurrections TV Spot Offers More Action & Further Clues
The newest TV spot for The Matrix Resurrections has Neo and Trinity fighting for their lives.
Read Next
About The Author
Anthony Lund
(1239 Articles Published)

Anthony Lund is an author, songwriter and puppeteer from a small village in the U.K. with an avid love of all genres of TV and film. As well as keeping up with the lastest entertainment news and writing about it for MovieWeb, he works as a video editor, voice over artist and production designer. A child of the 80s, he is the owner of almost 2000 books, more toys than his children, three Warner Bros. Store Gremlins and a production used Howard The Duck movie script.
You can view the original article HERE.