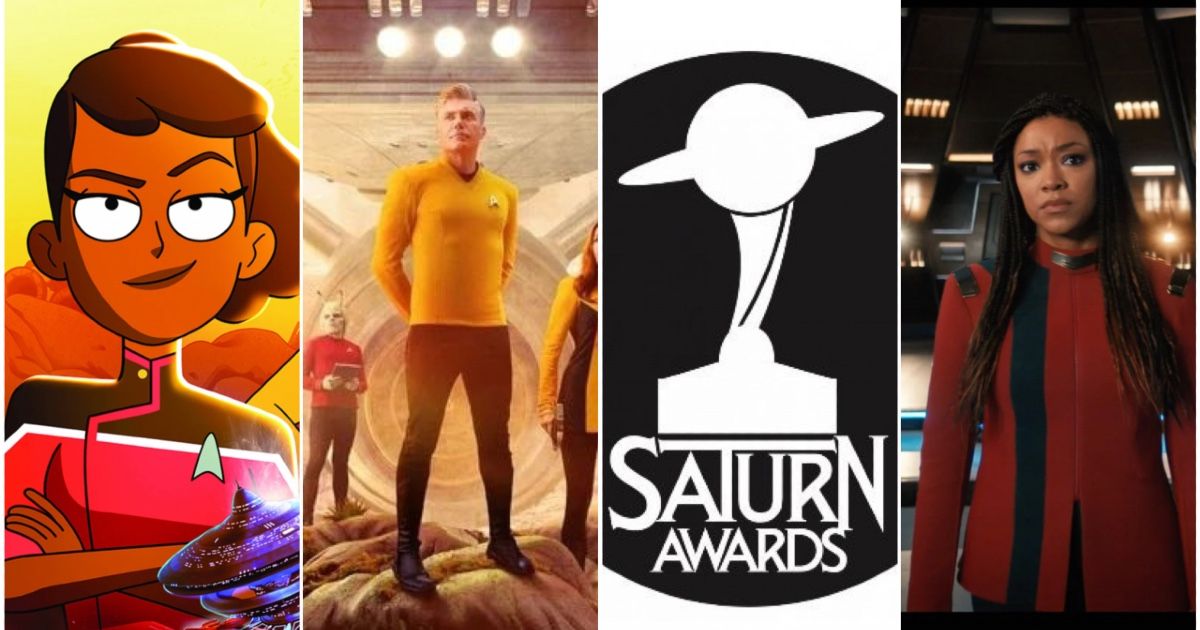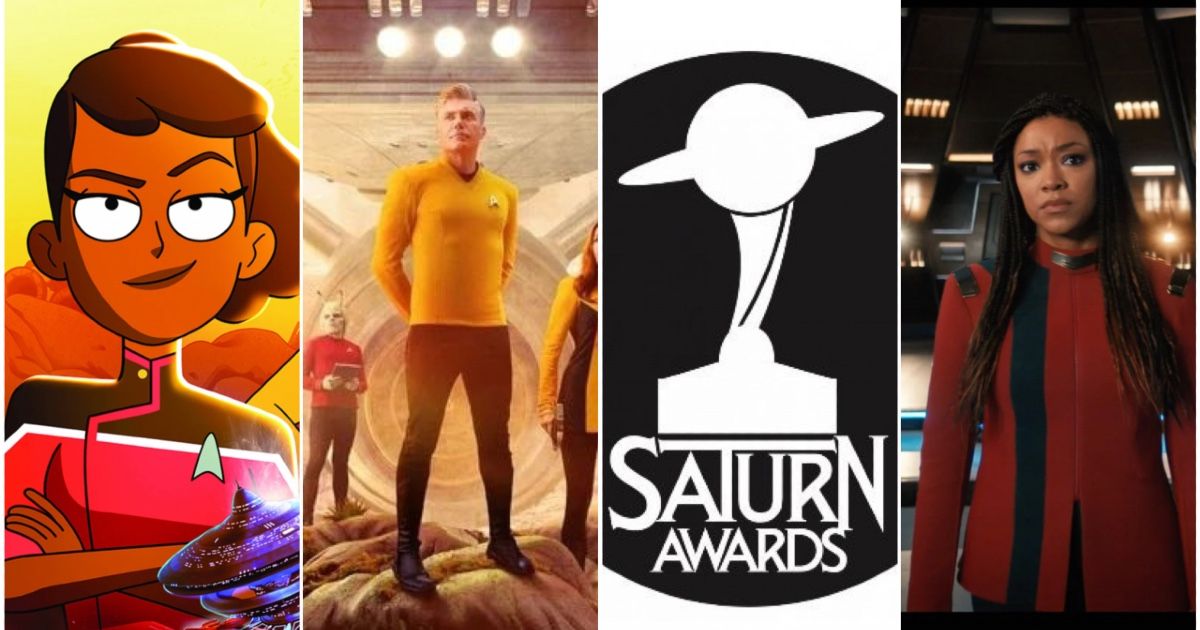 Red Alert! Red Alert! The nominees for the 2022 Saturn Awards were released by Deadline on Friday, August 12th, 2022, and they included multiple nominations for Star Trek from across three of the franchise's ongoing shows. Receiving nominations for the 2022 Saturn Awards are Star Trek: Lower Decks for Best Animated Series and competing against each other in the Best Science Fiction Series (Streaming) category are Star Trek: Discovery and Star Trek: Strange New Worlds.
Along with the Trek series, some Trek actors were nominated for this year's Saturn Awards, each of them from the first season of Strange New Worlds. For his role as Captain Christopher Pike (across two timelines and a Deborah-warp), Anson Mount was nominated for Actor in a Streaming Series. Jeffrey Hunter originated the prime timeline version of the character in the original pilot for Star Trek: The Original Series.
MOVIEWEB VIDEO OF THE DAY
Mount will face some stiff competition in the category, especially from the Marvel Cinematic Universe shows on Disney+. Other nominees include Tom Hiddleston on Loki, Oscar Isaac on Moon Knight, and Anthony Mackie on Captain America & The Winter Soldier.
Related: Hong Kong Film Awards' Biggest Winners in 2022
Fan-Favorite Couple Spock/Chapel Actors Nominated for Saturns
Paramount+
For his role as Science Officer Spock, Ethan Peck was nominated for Supporting Actor in a Streaming Series. The character originated in the same episode of TOS, where he was played by Leonard Nimoy, a role he would continue to play throughout all three seasons of the show and reprise for both seasons of Star Trek: The Animated Series, two episodes of Star Trek: The Next Generation, in all six of the Star Trek movies featuring the original Enterprise crew, and in several of the Kelvin timeline Trek movies.
Peck will face competition from the MCU as well, thanks to Ethan Hawke's nomination for his performance as the antagonist in Moon Knight. However, Netflix's Umbrella Academy provided a nomination-worthy platform for Elliot Page, and Apple TV+ has both Zach Cherry and John Turturro of Severance and Joel Kinnaman of For All Mankind delivering nomination-worthy performances, as well.
And for her performance as Nurse Christine Chapel, Jess Bush was nominated for Supporting Actress in a Streaming Series. The character was originated by Majel Barrett-Roddenberry on TOS, and she continued to play the role throughout TAS and in several of the Trek movies featuring the original Enterprise crew. As far as Bush's competition goes, the other nominees in the category include Kathryn Hahn's scene-stealing turn as Agatha Harkness in WandaVision. Also nominated in the category is Moses Ingram, who had everyone on social media abuzz after her appearance in Obi-Wan Kenobi.
You can view the original article HERE.