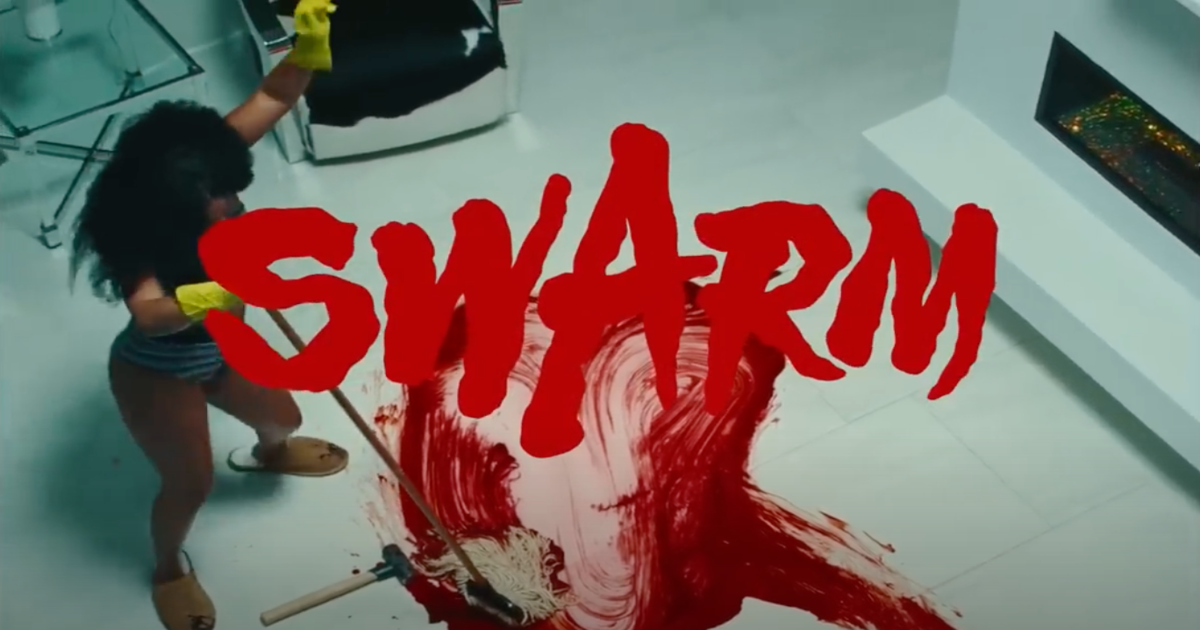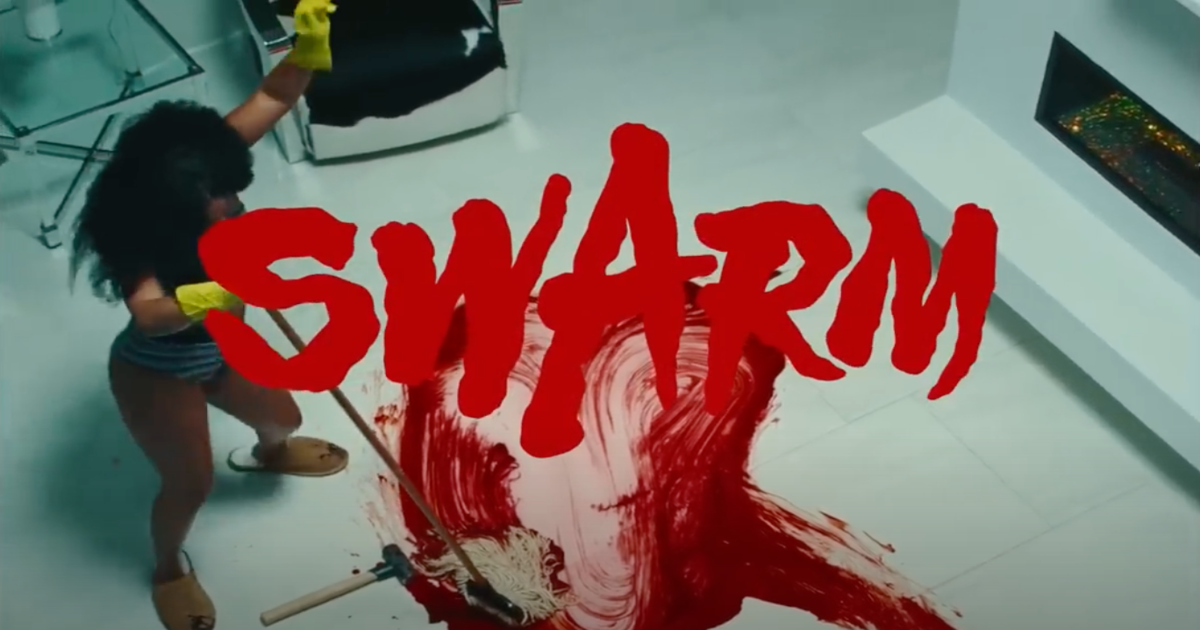 Swarm has amassed a sweltering buzz ahead of its March 17 premiere. The subversive horror-comedy follows superfan Dre (Dominique Fishback) whose mega-obsession with a Beyoncé-esque star spirals into a manic and murderous descent, all in the name of her idol. The unsettling, cautionary tale comes from the minds of Atlanta's creator Donald Glover and Janine Nabers, who served as a writer in Atlanta's final two seasons. Much of Atlanta's influence as a contemporary Afro-surrealism trailblazer can be felt through Swarm's trailers, and it turns out the forthcoming show exists in the same universe as the hit FX series. During the SXSW premiere of Swarm on Wednesday, Nabers and Glover discussed the connection between the two projects on the red carpet with THR.
MOVIEWEB VIDEO OF THE DAY
The glue between the two shows begins even before diving into their shared surrealistic universe because several of Atlanta's writers and directors also worked on Swarm. However, a major element that marries the two projects comes from the internet, specifically social media, though it manifests differently for each series. Where Swarm speaks to the dangers of standom's internet obsession, Atlanta became a dominant figure and greatly influenced internet culture.
"A lot of Atlanta — at least for seasons three and four that I worked on — was on the internet. We launched a lot of YouTube videos, a lot of memes, a lot of stuff that lived on the internet. The culture of the internet was very present in Atlanta, and it's very present in Swarm."
Nabers went on to explain another parallel that the shows have, which comes from the cities each series takes place. "Donald is from Atlanta and kind of took that city and made it into something a little more subversive, and I'm doing that with Houston, the city that I'm from."
Glover is a master at presenting complex, modern issues through non-traditional, often satirical, storytelling. In his first series for his overall deal with Amazon, he wanted a strong start with something "wild" and engaging that still mirrored truths about our society.
"It's based on true events. I know there's a lot of heavier issues or ideas but it really boiled down to, is this something that'd be fun to watch?…That's something that we talked a lot about [in the writers' room], like, this could be really kind of weird. [Swarm] just feels like it's the same kind of tone that we've always set up, but I think that's just because it's how me and my brother [Stephen Glover] and the writers from Atlanta just kind of work. [I wanted to] see if we could build something I would want to see right now with some young actors."
Related: Swarm Trailer Flaunts Dominique Fishback as a Brainwashed Superfan
Fishback Was Eager to Tackle the Role of a Murderous Superfan
Prime Video
Dominique Fishback's compelling portrayal of a deranged superfan has fueled anticipation for Swarm, making it a must-see project of 2023. Her mania will unfold over seven episodes as Dre's disillusionment about her relationship with pop sensation Ni'Jah distorts her reality until only a twisted fantasy remains. Fishback — who additionally earned her first producing credit with the series — was thrilled to play a character that deviated from prior roles since it gave her "the opportunity to do something different and challenge [her] craft as an actor."
"I honestly give all the credit to my inner child, the one who came before there was social media and a lot of opinions that you have access to, [when] you watch different films and say, 'Man, I want to do something like that!' So when the opportunity presented itself, and it could be a little bit scary, I had to remember and go back to her — she wanted to try it before she was scared of anybody's opinion of her, or what they thought she should or shouldn't do."
When preparing to portray Dre, Fishback deviated from her usual approach of journaling as a means to live inside her characters' minds. "Psychologically on the page, I couldn't really track her, so I had to just decide to be present," she stated.
Audiences can check out Fishback's killer performance as Dre when Swarm premieres on Prime Video Friday, March 17.
You can view the original article HERE.