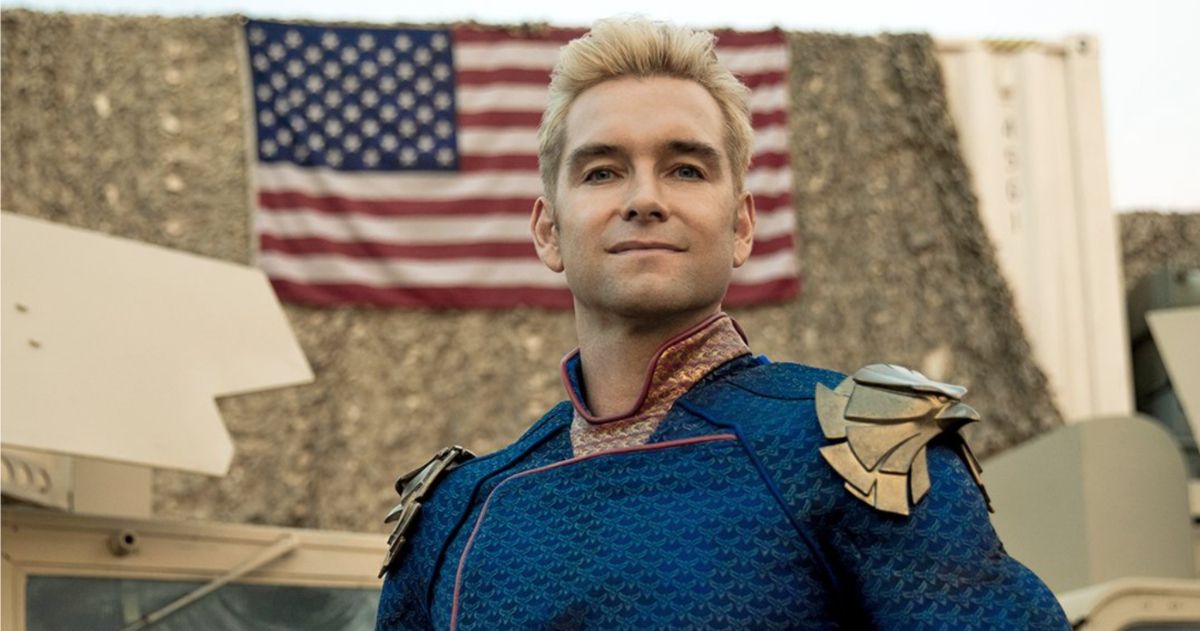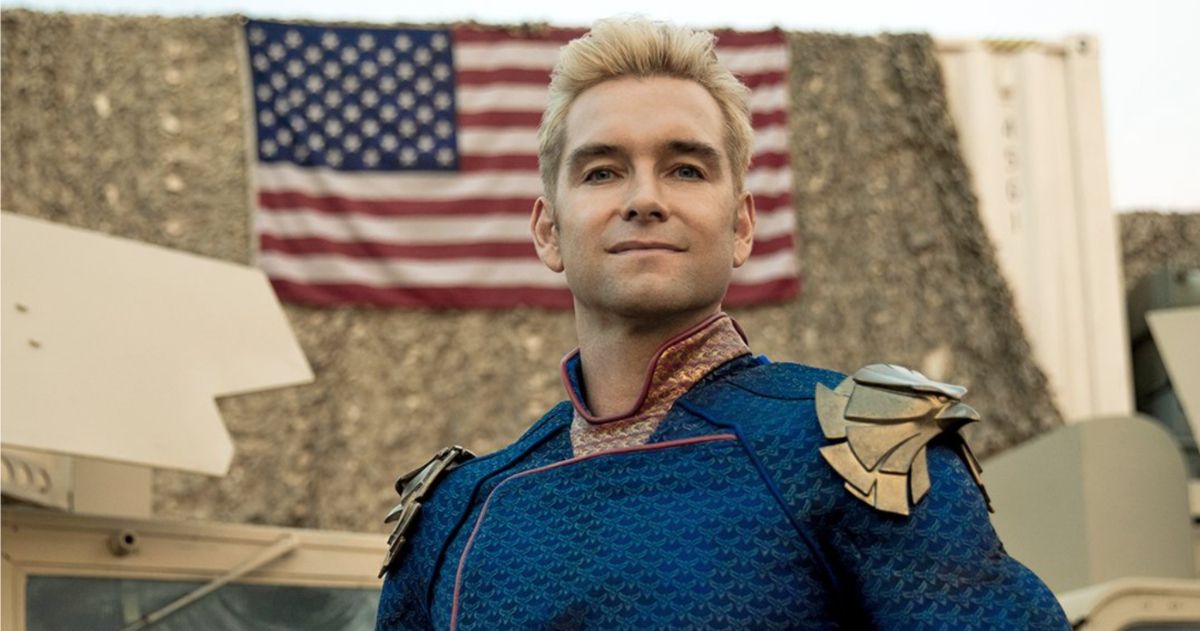 The Boys snagged a single nomination at the CCAs and it's for Antony Starr's unforgettable performance as Homelander.
Prime Video
The nominations have been announced for the Critics Choice Awards, and Amazon's hit superhero series The Boys has been given a single nomination. Antony Starr, who plays the villainous "hero" Homelander, has been nominated for Best Actor in a Drama Series. Those who've been watching Starr play the role to perfection in the show's first three seasons, each of which have been met with great acclaim, won't be surprised by the well-deserved nomination. The show has also touted the nod with a post on social media.
It's hard to say if Starr will clinch the win, as the full list of nominees for Best Actor in a Drama Series is pretty solid. Along with Starr for The Boys, the other nominees include Jeff Bridges for FX's The Old Man; Sterling K. Brown for NBC's This Is Us; Diego Luna for Disney+'s Andor; Bob Odenkirk for AMC's Better Call Saul; and Adam Scott for Apple TV+'s Severance.
MOVIEWEB VIDEO OF THE DAY
Previously, Starr won for both Best Actor in a Superhero Series and Best Villain in a Series at last year's 1st Critics' Choice Super Awards. The Boys also won for Best Superhero Series while Aya Cash (Stormfront) won Best Actress in a Superhero Series. Karl Urban (Billy Butcher) was nominated alongside Starr for Best Actor in a Superhero Series.
Other big award wins for The Boys include winning big at the Saturn Awards. It has been up for many nominations at other award shows, such as the MTV Movie & TV Awards and the Primetime Emmy Awards, going up for Outstanding Drama Series in the latter.
Related: The Boys: A Not So Subtle Portrait of America
The Boys Has Been Met With High Praise from the Start
Prime Video
The superhero satire series The Boys has only grown in popularity and acclaim with each passing season. It's more popular than ever after three seasons, and fans are awaiting the upcoming season 4. Showrunner Eric Kripke has sought to top the previous season each time the next one comes out, and for as much as we've seen from Homelander and the others up to this point, the series may get even crazier moving forward.
"In case you're wondering if The Boys Season Four hits that high bar of crazy, I just saw a sequence that's easily a Top 5 moment in terms of absolute bat sh*t insanity that we spent gobs of money on. I love my job," Kripke has teased on Twitter of what's to come.
The Boys season 4 doesn't yet have a premiere date set at Prime Video, but the first three seasons can be found streaming on the platform now.
You can view the original article HERE.