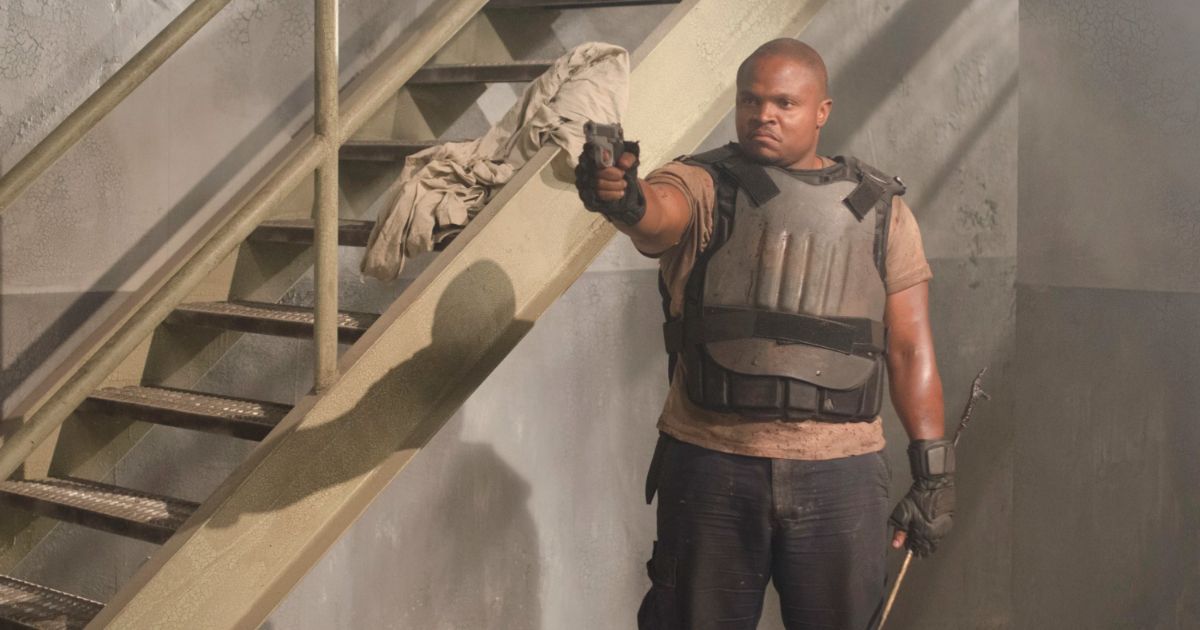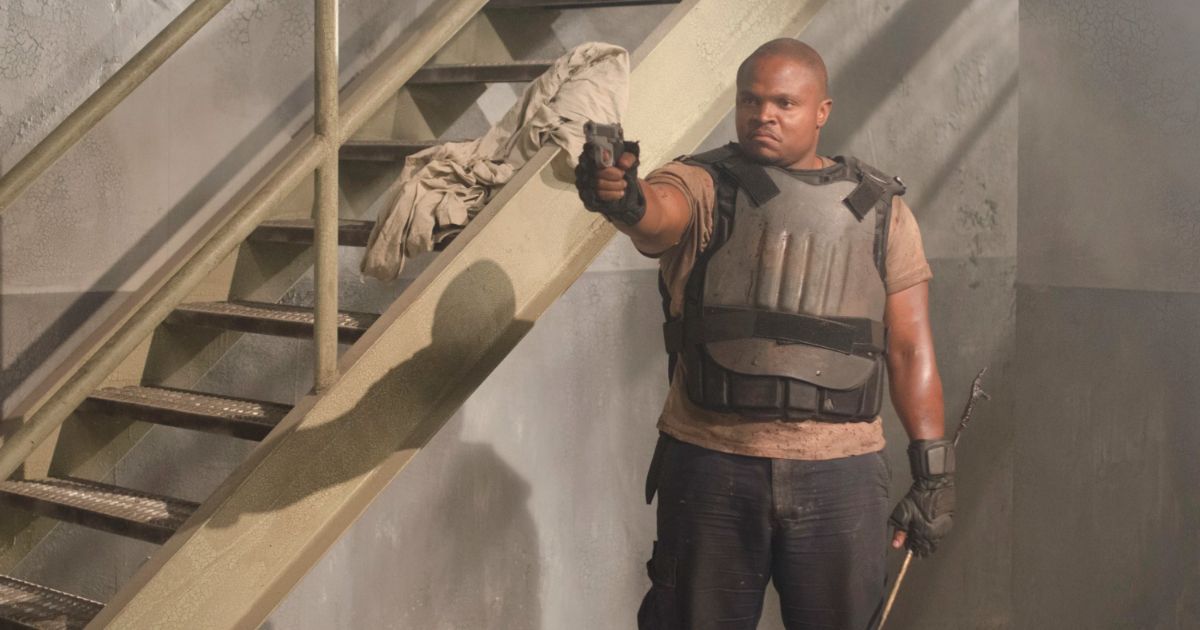 We may not have seen the last of T-Dog, one of the original fan favorites on the AMC zombie drama The Walking Dead. In the first two seasons of the series, IronE Singleton was featured as part of the ensemble cast with his role as zombie apocalypse survivor T-Dog. Though the character's screen time was limited, he had been getting popular heading into season 3 with some fans hoping to see more of T-Dog going ahead. Unfortunately, He'd only make it four episodes into that third season before he'd get bit and sacrifice himself in order to save Carol (Melissa McBride) from approaching zombies.
While some deceased characters from early seasons of The Walking Dead would pop up in future episodes, thanks to hallucinations or flashback sequences, the same cannot be said for Singleton. He hasn't been seen in the role of T-Dog since the character was eaten in the prison at the start of season 3, and as that episode aired in 2012, it would seem that his death scene was the end of his story. But the anthology series Tales of the Walking Dead would hypothetically allow for T-Dog to return, as each episode of the show tells a standalone story set at different points in time during the zombie apocalypse.
MOVIEWEB VIDEO OF THE DAYSCROLL TO CONTINUE WITH CONTENT
For what it's worth, Singleton seems to be up for making it happen. Per ComicBook.com, the actor was at a recent fan convention where he was asked about coming back for Tales of the Walking Dead. It's clear from his response that he's interested in speaking with the Walking Dead team about the potential guest spot, and he goes so far as to reveal that he's even read for an episode already.
"I am open," Singleton says. "I actually read for an episode… I am open for it. So that's a discussion [Walking Dead directing-producer Greg] Nicotero and I would have to have."
Related: Andrew Lincoln Gets Bloodied Once Again in New Look at Walking Dead Spinoff
There's No Telling Who Could Show Up in Tales of the Walking Dead
AMC
Tales of the Walking Dead has brought back Samantha Morton's Alpha after the character was killed off on the main series, so it's established that any character from the show's history could potentially get their own standalone episode, including dead characters. The first season also delved into the stories of original characters as well, so it's not solely focused on bringing other characters back. At this point, it remains to be seen who else could be covered if the show moves forward, and while it has not been renewed for season 2, Walking Dead boss Scott M. Gimple has teased that he wants to "get back to it" after wrapping up the other planned spinoffs that are coming this year.
"We're focusing on these classic characters, this year," he told Collider in January. "The thing with Tales, it didn't end on this cliffhanger where you've gotta get back to that. It's an anthology show. So, I'm hoping that we can get back to it, but it's probably gonna be catch all as catch can, as far as within all the other shows."
He added, "This year, though, is about focusing on these classic character shows, but also, we're still wrapping up Fear the Walking Dead. And then, there are other projects that have been on the burner, as well. We're getting the next phase ready."
You can view the original article HERE.