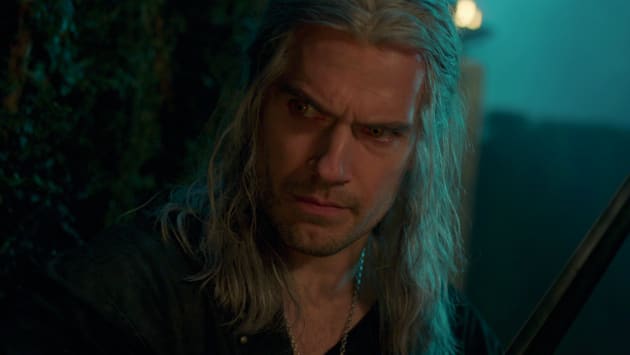 If Henry Cavill has to depart, it looks like he's departing in a blaze of glory.

Netflix unveiled the official trailer for The Witcher Season 3 today, and it looks set to be another exciting outing for the fantasy drama.

As previously reported, Cavill is leaving the series at the end of the season, with Liam Hemsworth to take over the role for The Witcher Season 4 — and beyond.

"As monarchs, mages, and beasts of the Continent compete to capture her, Geralt takes Ciri into hiding, determined to protect his newly reunited family against those who threaten to destroy it," the logline teases.

"Entrusted with Ciri's magical training, Yennefer leads them to the protected fortress of Aretuza, where they hope to uncover more about the girl's untapped powers; instead, they discover they've landed in a battlefield of political corruption, dark magic and treachery."

"They must fight back, put everything on the line — or risk losing each other forever."

The Witcher Season 3 will roll out in two parts: Volume 1 (aka Episodes 1-5) will release on Thursday, June 29, while Volume 2 (Episodes 6-8) will follow on Thursday, July 27.

It will be interesting seeing whether fans will warm to this release strategy.

It has worked for Stranger Things and You.

News of Cavill's exit was not met with the warmest response when it broke late last year.

"My journey as Geralt of Rivia has been filled with both monsters and adventures, and alas, I will be laying down my medallion and my swords for Season 4," Cavill shared in a statement at the time.

"As with the greatest of literary characters, I pass the torch with reverence for the time spent embodying Geralt and enthusiasm to see Liam's take on this most fascinating and nuanced of men." 

Check out the trailer for The Witcher Season 3 below, and hit the comments with your thoughts.
Edit Delete
Paul Dailly is the Associate Editor for TV Fanatic. Follow him on Twitter.
You can view the original article HERE.