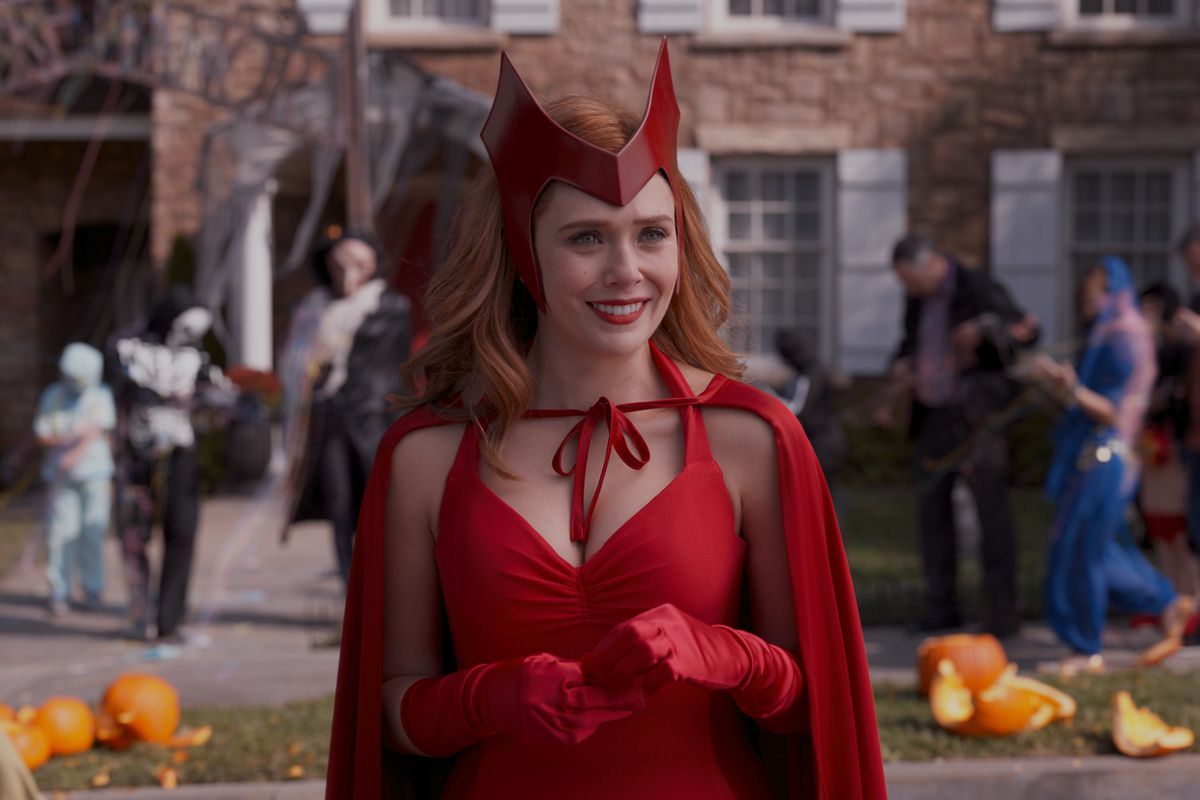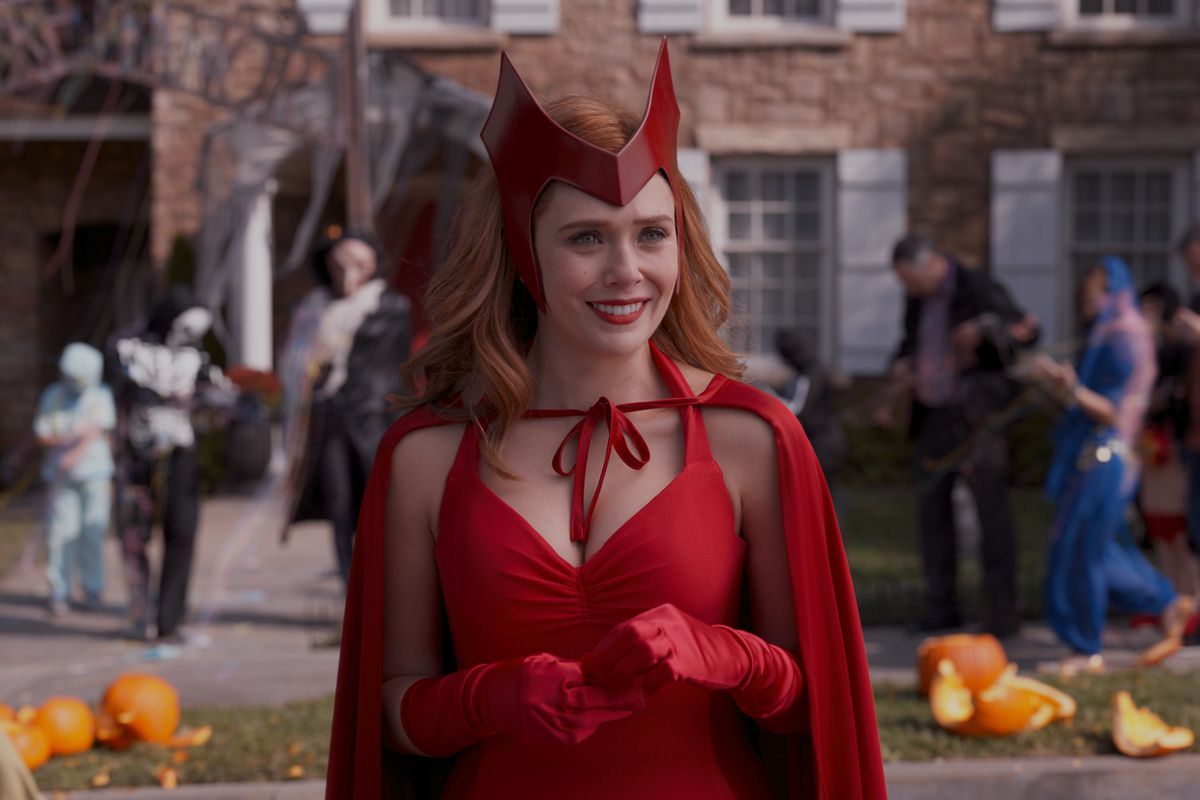 The most pirated series of the year is the show that kicked off Phase Four of the Marvel Cinematic Universe at the start of the year on Disney+.
The hit series WandaVision was watched by a lot of people this year, but a great many of them didn't pay for the experience. Debuting exclusively on the streaming service Disney+ in January, WandaVision serves as the first chapter of the Marvel Cinematic Universe's Phase Four after the events of Avengers: Endgame. Elizabeth Olsen and Paul Bettany return to reprise their respective roles as Wanda Maximoff and Vision, the two apparently caught up in some kind of sitcom-like world.
For the past several years, Torrent Freak has been analyzing the numbers of the most pirated shows at the end of each year to determine which one has been illegally downloaded more than any other. It had long been Game of Thrones in the top spot, but with that series over, we had a new champion in 2020 with The Mandalorian hitting #1. Another Disney+ title will take the "honor" again in 2021 with the news that WandaVision tops their list this year.
MOVIEWEB VIDEO OF THE DAY
A hit on both Disney+ and on pirate sites, every episode of WandaVision was downloaded millions of times. Following very close behind was Loki, another MCU-based show exclusive to Disney+. Netflix slips in at #3 with The Witcher while the Marvel gang also hits the #4 spot with The Falcon and the Winter Soldier. Don't count out the newest show which just wrapped up its run as Hawkeye is #5. In order, the titles rounding out the rest of the top 10 are What If…?, Foundation, Rick and Morty, Arcane, and Wheel of Time.
WandaVision has also garnered tremendous acclaim for Marvel Studios and Disney+. The show was nominated for eight Primetime Emmy Awards along with another 15 Creative Arts Emmy Awards. This acclaim and the positive fan response has had Marvel looking for ways to do more with WandaVision, although the plan was for it to consist of a limited series. It has since been announced that Kathryn Hahn will lead her own spinoff series, Agatha: House of Harkness, reprising the role she debuted in on WandaVision. Her "Agatha All Along" song was also a standout moment for WandaVision which helped make Hahn a fan favorite.
"No! No, I knew I was going to have a theme song, but I actually didn't know I was going to be singing it until we were midway through shooting it and they were like, 'Oh, we're going to need you to sing,'" Hahn previously told Nylon in an interview. "I was like, 'Great,' but I had zero expectations that it was going to be the thing that would pop out. I was like, 'Wait, what?' It was really like it was [happening on] a different planet – it was like another us or another me, just this other thing that was happening. Someone was like, 'You topped the Biebs!' And I was like, 'What are you talking about?' The whole thing was so very, very surreal."
All episodes of WandaVision are streaming on Disney+. It's unclear when Agatha: House of Harkness will arrive, but certainly, Disney+ subscribers and pirates alike will be waiting.
Gabriel Luna Teases Ghost Rider Return
Ghost Rider casting rumors have been making the rounds and now Gabriel Luna is suggesting he's not through just yet with his own incarnation.
Read Next
About The Author
Jeremy Dick
(4669 Articles Published)

Jeremy Dick has been writing for MovieWeb and Horror Geek Life for years, is the self-proclaimed biggest fan of Bob Saget, and doesn't particularly like talking about himself in the third person.
You can view the original article HERE.