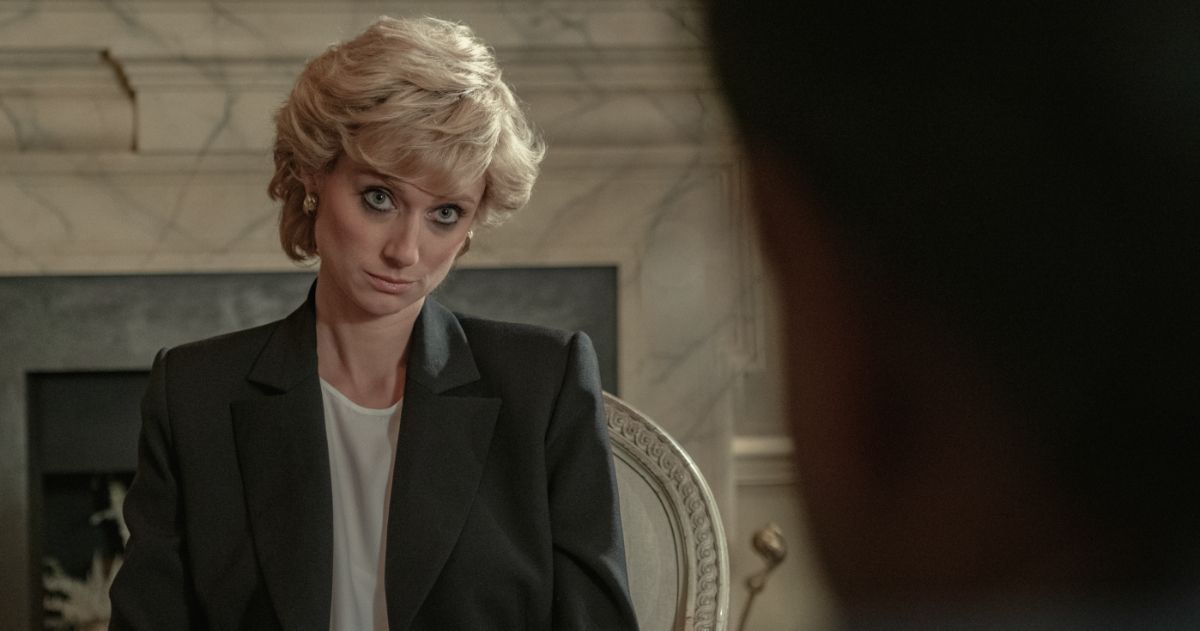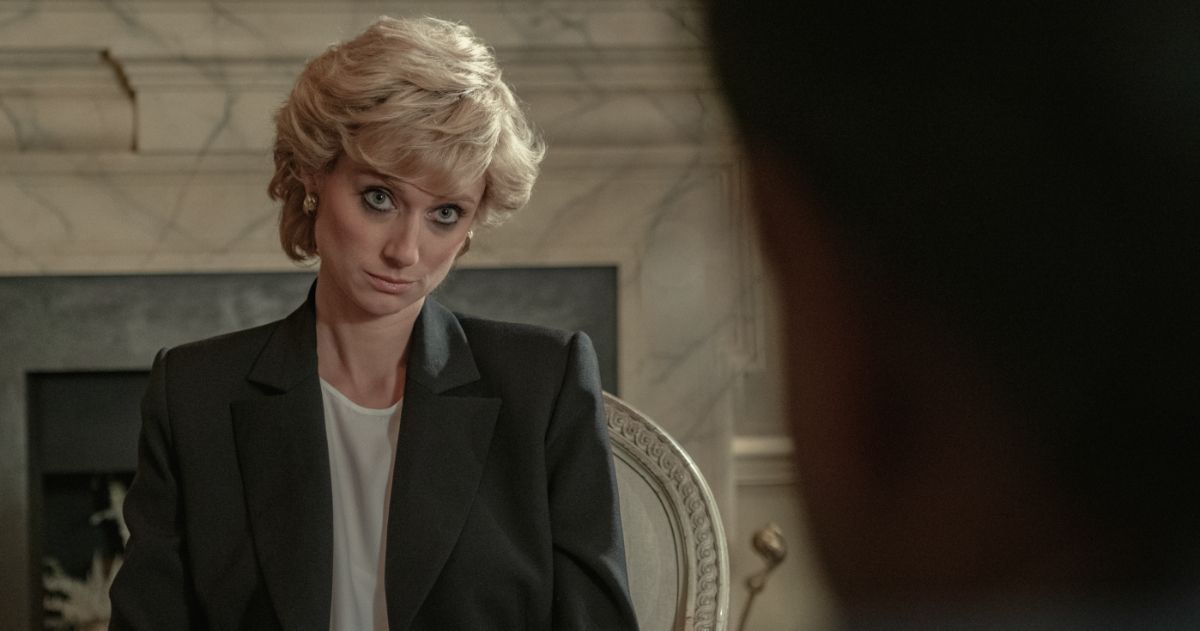 When King Charles III (then known as Charles, Prince of Wales) sat down with Jonathan Dimbleby in 1994 and publicly confessed to cheating on his wife, the world was enthralled—but they weren't watching Charles.
Instead, all eyes were on his wife, Princess Diana, as she made her entrance to a dinner at the Serpentine Gallery in Kensington Gardens. Draped in a luxurious off-the-shoulder silk gown designed by Christina Stambolian, the Princess of Wales' arrival cheekily suggested that she had better places to be than watching her husband grovel about his infidelities on national television. So when it came time to adapt that iconic evening for season 5 of Netflix's The Crown, it was imperative that Princess Di actress Elizabeth Debicki donned what had come to be known as "the revenge dress."
MOVIEWEB VIDEO OF THE DAY
In a behind-the-scene clip shared by The Crown on Twitter, Debicki and the show's Associate Designer and Head Buyer Sid Roberts sat down to express the importance of Diana's dress.
Netflix
Part of the power move, Debicki explains, is the way that the Princess used the moment to gain an upper hand with the relentless press. Always in the spotlight, the "People's Princess" knew the paparazzi would be more present than ever and used that to her advantage.
"Being photographed looking beyond incredible, knowing this would also capture the attention of the media and that would be what the press would most likely run with on the front page and be able to contrast an admission of adultery with her looking a squillion bucks," the actress said.
And she certainly did: the dress (and the accompanying choker, which Diana made herself from a royal wedding gift) was so iconic, Roberts says, that the outfit was a historic moment in its own right. Therefore, in keeping with the historical drama's commitment to visual authenticity, she says that there were no other options than to put Debicki in the dress.
"I mean, you couldn't have put her in anything else," Roberts added, suggesting any other outfit option would have just been ludicrous. "There's no way she's going to the Serpentine Gallery, and we rewrite the history and she was a bright pink dress."
Seasons 1-5 of The Crown are now streaming on Netflix.
You can view the original article HERE.