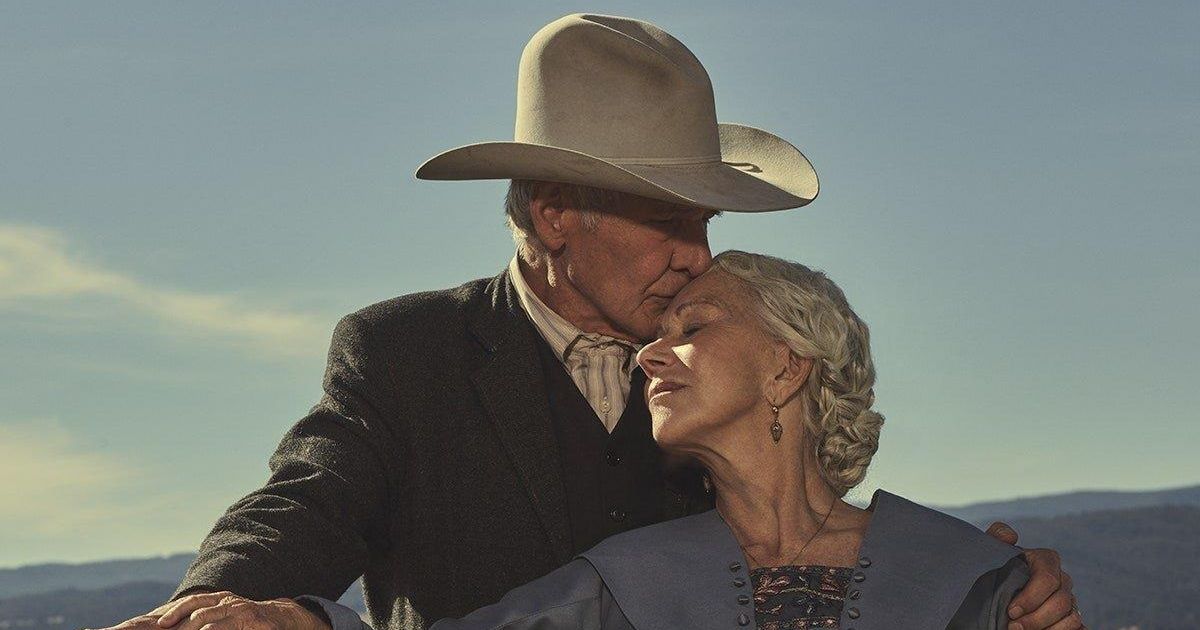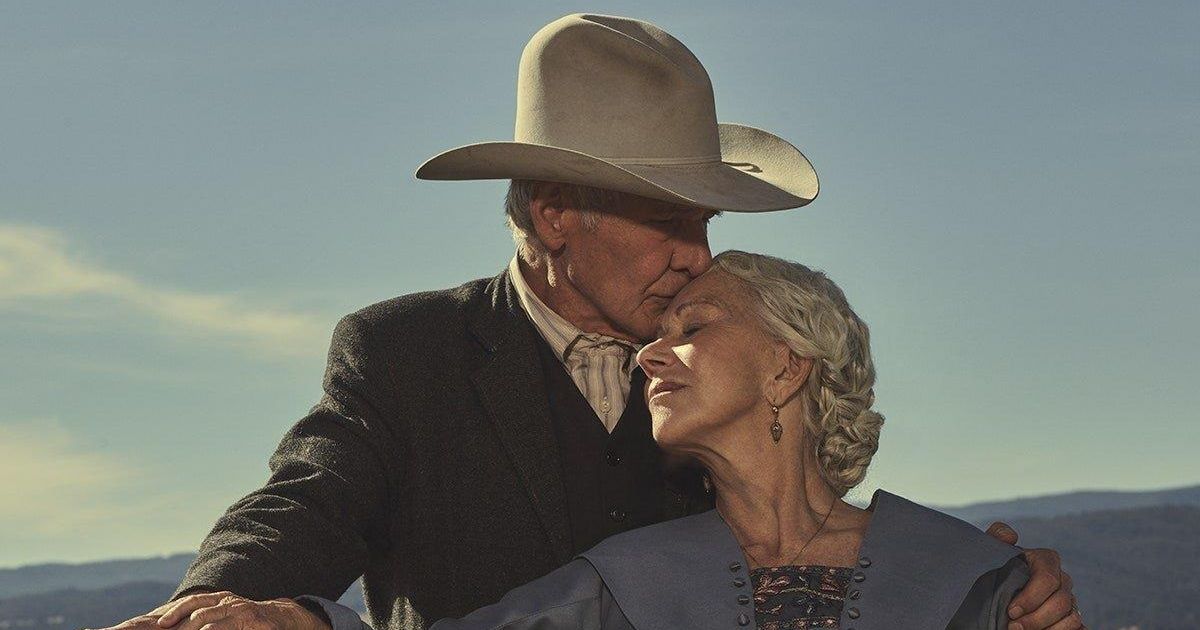 The first look at 1923 has been revealed. Going back a century into the past, the series stars Harrison Ford and Helen Mirren as they explore an untold chapter in the history of the Yellowstone Dutton Ranch. The series comes from Taylor Sheridan and follows the limited series spinoff 1883, which was released to great success on Paramount+ last year.
1923, as the title suggests, jumps forward in time about 40 years since the events of 1883. The Dutton family is now led by Jacob Dutton (Ford), brother to Tim McGraw's James Dutton, and his wife, Cara (Mirren). Ford and Mirren also shared some details about their characters in a new interview with Vanity Fair, which published some first look images of the upcoming series.
MOVIEWEB VIDEO OF THE DAY
"He's the silverback," Ford says of Jacob. "He's responsible for that branch of the family. These are two people with a very strong bond to each other who are facing really complicated circumstances."
Mirren added of Cara, "You need someone who is capable of making decisions, and hopefully making the right decisions, but at least making a decision and going with it—in other words, a leader. That's what has propelled them into this position of running the ranch, running the family, being the linchpin around whom, at this moment in time, the family revolves."
Cara also has an Irish accent, and this was a choice made by Mirren as a way of adding some depth to her character. She pictures Cara as an immigrant and felt that it was important to portray the character this way rather than giving her a typical modern American accent.
"The big Irish immigration to America, because of the potato famine, was in the late 19th century," Mirren said. "That absolutely chronologically works for Cara. She's now in her late 60s, we imagine. So she would've come, I think, as a young woman from Ireland. I think that's one of the extraordinary elements of America. The people who arrived, and are still arriving, are people with enormous resilience and enormous courage and independence."
You can see the first look images below, via Vanity Fair.
Related: Yellowstone: The Best Episodes, Ranked
Yellowstone Continues to Expand
Paramount+
1923 picks up with Jacob and Cara Dutton having been established as the leaders of the family for quite a while. Along with Ford and Mirren, the series also stars James Badge Dale as John Dutton Sr., Marley Shelton as his wife Emma, and Darren Mann as their son Jack. Michelle Randolph, Brian Geraghty, Jerome Flynn, and Aminah Nieves also star.
1923 will premiere on Saturday, Dec. 18 on Paramount+. Yellowstone will first return with the premiere of its fifth season on Paramount Network on Sunday, Nov. 13. Another spinoff series, 6666, will premiere on Paramount Network in 2023 after it was originally planned for a Paramount+ release.
You can view the original article HERE.