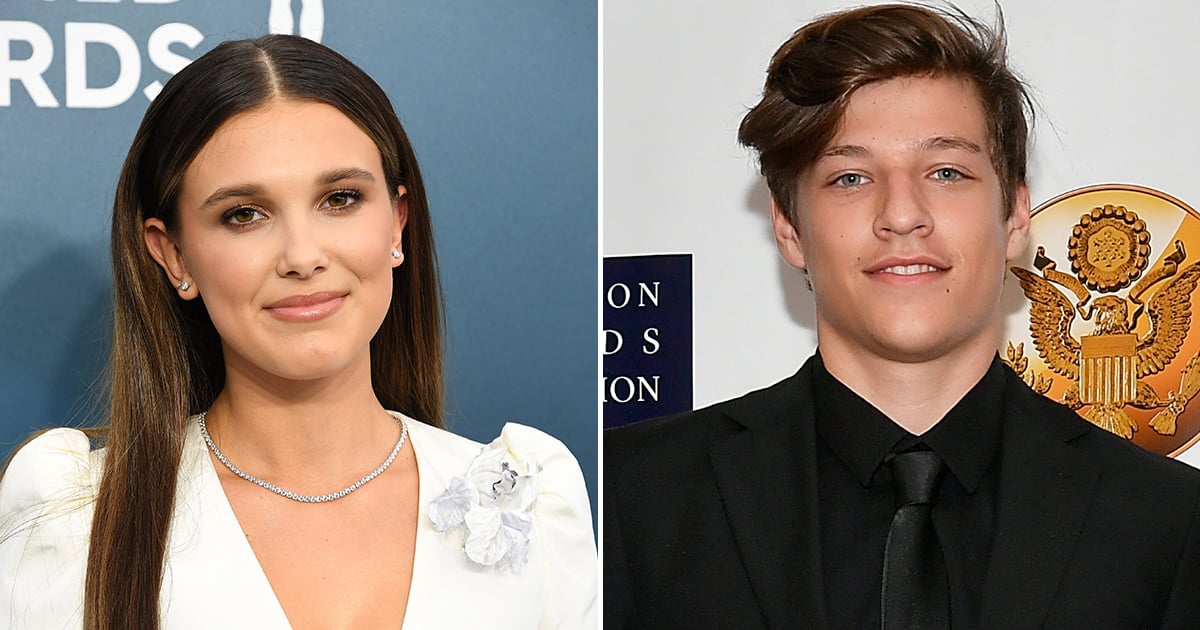 No, you haven't entered the Upside Down, Millie Bobby Brown really could be dating Jon Bon Jovi's son Jake Bongiovi. On June 17, the pair were spotted holding hands on a walk in New York City. This is the first time the 17-year-old actress and the rocker's 19-year-old son have been photographed together in public since sparking romance rumors on Instagram back in March. Around that time, Millie began liking Jake's photos on the social platform, with Jake returning the favor in April.
On June 3, Jake posted a photo of the potential couple on Instagram alongside the caption, "bff <3." The Stranger Things star then commented "BFF ????," while Jake's uncle Matthew added, "Hey I want my $1 back!" We're not entirely sure what Matthew's comment means, but it feels like some sort of a bet. Previously, Millie was romantically linked to British rugby player Joseph Robinson, whom she reportedly dated for eight months before calling it quits in August 2020.
You can view the original article HERE.