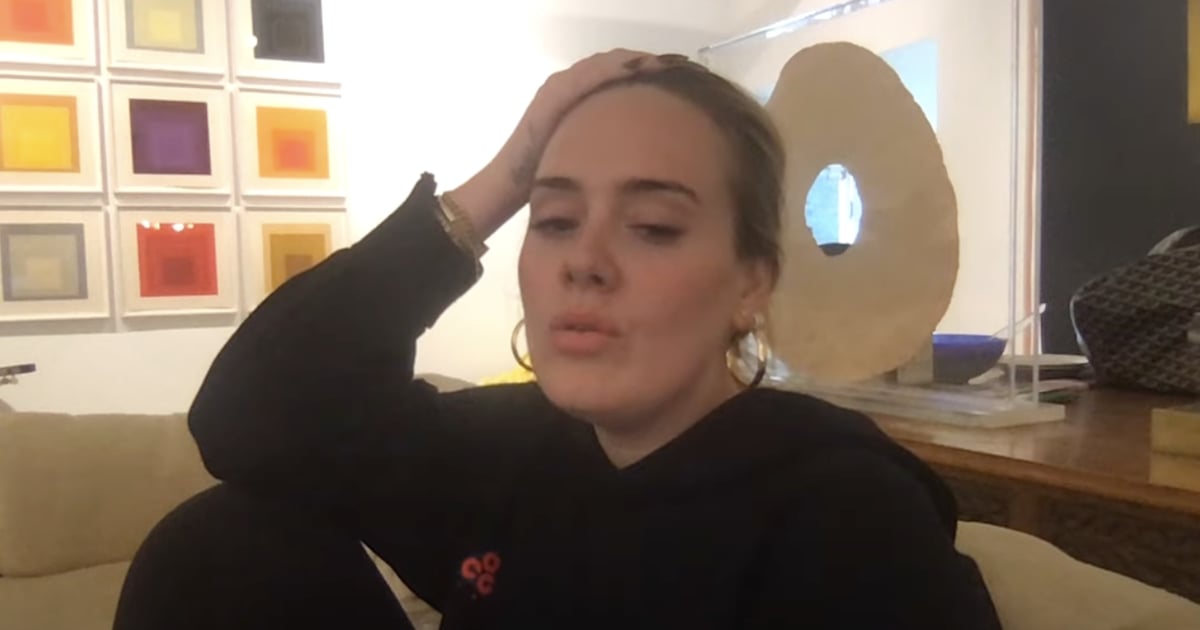 Remember when Adele leaked "Easy on Me"? Well, she's given us another leak from her upcoming album 30! On Wednesday, the Grammy winner posted a video on social media of herself singing along to "To Be Loved," a song that will be on her new album. In the six-minute song, Adele sings about the difficult decision to follow through with her divorce from Simon Konecki in 2019 and the impact it will have on their 9-year-old osn Angelo.
"Let it be known that I tried," she sings in the chorus, later admitting, "Looking back, I don't regret a thing." The emotional song is a letter to Angelo about the turmoil she had over the choice to "lose," Adele told fans at a surprise Spotify listening event on Monday in Los Angeles. During the event, she also revealed that "To Be Loved" is a song she doesn't think she'll ever sing live.
Adele first confirmed her relationship with Konecki in a blog post in 2012, and later that same year, they welcomed their son Angelo. The couple went on to get married in 2017, but after two years of marriage, Adele and Konecki got divorced. In a recent interview with Oprah Winfrey for Adele's One Night Only concert special, the singer admitted she felt like she "disrespected" the sanctity of marriage "by getting married and then divorced so quickly," adding that she was "embarrassed" by her split. Listen to the ballad above!
You can view the original article HERE.