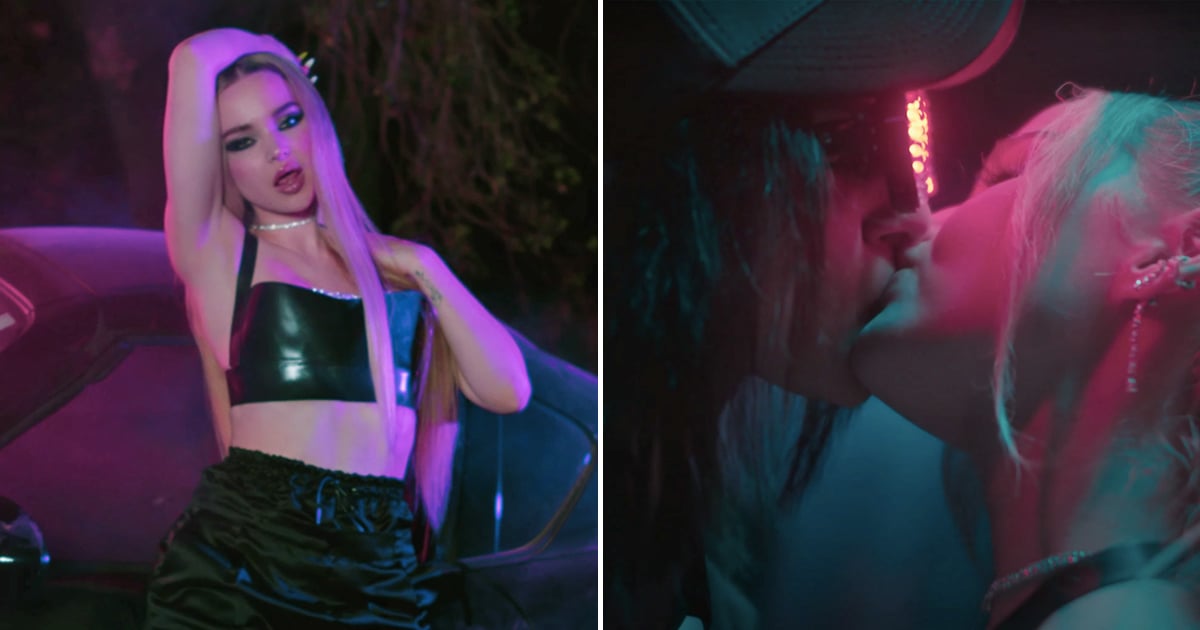 Things are getting hot this summer, and we don't just mean outside. Fashion, movies, and music are all a little bit sexier this time of year, including Rezz's recent "Taste of You" music video featuring Dove Cameron. The two artists have captivating chemistry, and sealed their collaboration with a steamy kiss. A punk vampire meets a hypnotic goggle-wearing DJ — a tale as old as time, right? To no one's surprise, Cameron and Rezz's fans are already adamantly shipping the duo together.
This music video debuted shortly after Cameron opened up about her experience coming out as queer. "I was never confused about who I was. [But] I felt like I wouldn't be accepted and I had this strange narrative that people wouldn't believe me," she told Gay Times. Cameron said she wanted fans to know she's "super queer" and that this is a part of her life she wants represented in her music. "With the process of coming out, it was about who I am as a whole rather than who I choose to date or sleep with," she continued. "I'm choosing to love myself, to be who I am every day and not edit myself depending on the room that I'm in. I'm making no apologies for who I am."
You can view the original article HERE.