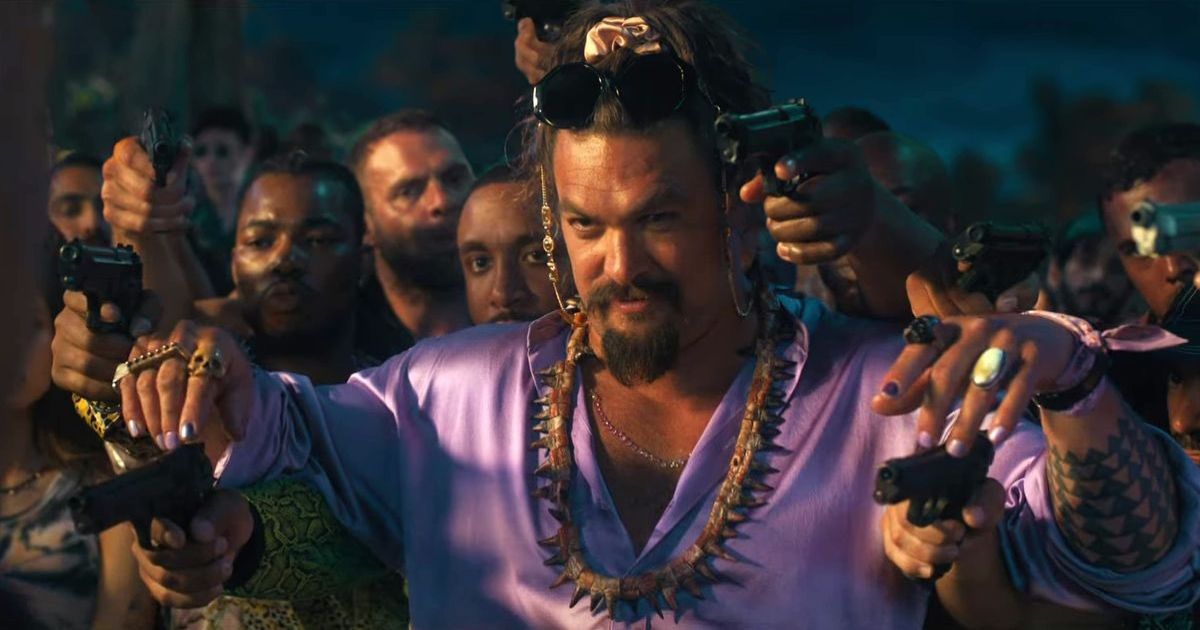 There are many scenes of Jason Momoa's Fast X villain Dante Reyes that give the audience the idea they are not dealing with a second rate bad guy and there is definitely something disturbing about the man being called the franchise's "final boss." However one scene that made it into the movie wasn't ever expected to be in the cut by director Louis Leterrier as it really played as a love it or hate it moment for test audiences.
The scene in question sees Dante chatting to and painting the toenails of two dead henchmen, a scene that Leterrier believed may be a little too twisted to make it into the film. However, as he explained despite his reservations and some dubious audience reactions, the studio were happy for it to be included. He told The Hollywood Reporter:
MOVIEWEB VIDEO OF THE DAYSCROLL TO CONTINUE WITH CONTENT
"We wanted to see Dante behind closed doors and realize that he is really twisted. It's not just an act, so we shot that scene, but we thought it would be a DVD extra at best or in the director's cut version later down the road. Some [test audiences] were angry and some loved it. And frankly, it was the studio's Donna Langley who watched the scene and said, 'I love it. I love the insanity of that scene.' And so she gave us the OK."
If there is one thing that everyone has agreed on is that the more Momoa in the movie the better, and for that reason it seems that the decision to include the scene is one that can only have had a positive effect on the film.
Related: Fast & Furious: Fast X Part 2 Could Be Hobbs & Shaw 2
Fast X is Jason Momoa's Movie.
Universal Pictures
After ten movies, most of which have featured the same cast throughout – on and off at least – you would assume it could be a hard and daunting task to come in at the 11th hour and make a noticeable impact. Jason Momoa clearly doesn't have that problem in Fast X. Even those critics who appear to hate the movie with every letter hit on their keyboard, there are few that have not had to admit that something about Momoa's performance has caught everyone off guard and delivers possibly one the best and most theatrical performances of his career.
Having spent so long playing the good guy, his villain turn has possibly opened up many other opportunities for him in the future. Although some would say it is easy to play a completely over the top bad guy in a movie as spectacular but totally un believable as Fast X, there are plenty of performances out there that tell you otherwise.
We already know that Momoa will be returning for the eleventh movie, although with a twelfth film also now on the cards, and Dwayne Johnson returning to the franchise after the surprise Fast X post credits scene, exactly how the next movie will pan out is now much more uncertain than it was just a few weeks ago.
You can view the original article HERE.