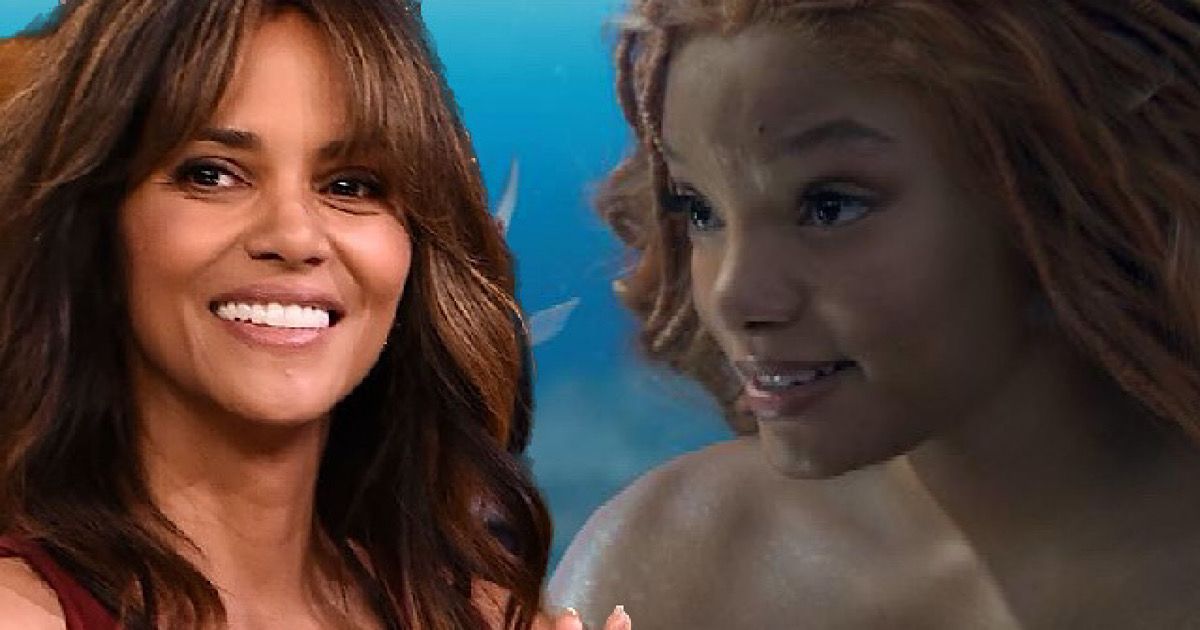 When it was announced that Halle Bailey would be taking on the role of Ariel in The Little Mermaid, there were some people a little confused and instead were under the impression that it was actually Oscar-winning actress Halle Berrywho had been cast. While that confusion was quickly cleared up by Berry herself, it seems that there is connection between the two stars around why Halle Bailey's name is so similar, and it is something that Halle Berry recently responded to in a really sweet social media post.
Halle Bailey explained how she was named after the Monster's Ball star while making an appearance on Live with Kelly and Mark when the host questioned the similarity in the two names. She said:
MOVIEWEB VIDEO OF THE DAYSCROLL TO CONTINUE WITH CONTENT
"Well, my family, we've always loved Halle Berry. I mean she's amazing. And originally when I was a baby they wanted to name me Hailey, but my last name is Bailey, so that wouldn't have worked. So they ultimately decided on Halle, and it's very similar to Halle Berry, but there's no one else I'd rather have a similar name to than her."
While Berry has made it clear before that she is a fan of Bailey, she doubled down by sharing a clip from the interview on her own Instagram account and commented:
"And I'm JUST as honored to share a name with the very talented and super sweet @hallebailey!! I adore you and I cannot wait to see what I already know is an incredible performance in @disney's The Little Mermaid."
Related: Original Little Mermaid Star Jodi Benson Feels 'Very Protective' of Ariel But Supports Remake's Changes
Halle Bailey Is Set To Get a Huge Career Boost From The Little Mermaid.
Walt Disney Studios
The Little Mermaid is already making waves ahead of this weekend's worldwide release, with strong reviews and a huge opening weekend box office predicted for the latest live-action remake from The Walt Disney Company. While there have been the usually complaints about the look of some CGI characters, changes made from the 1989 animated classic and those who don't see any reason for Disney to be remaking their own movies at all, The Little Mermaid is going to be one of the biggest movies of 2023.
That kind of success brings with it the promise of many roads opening up to its cast, and while many of those involved, such as Javier Bardem and Melissa McCarthy, have already set themselves up with big careers, Halle Bailey is going to find herself catapulted into the A-List with her lead performance in the movie. Her singing abilities have already been praised by Jodi Benson, who provided Ariel's voice in the original movie, and has been no-one with a bad word to say about her performance in the film, which suggests that despite what some online trolls will say, the right person did get the role of a lifetime.
The Little Mermaid will bring under the sea fun to cinemas from May 26
You can view the original article HERE.