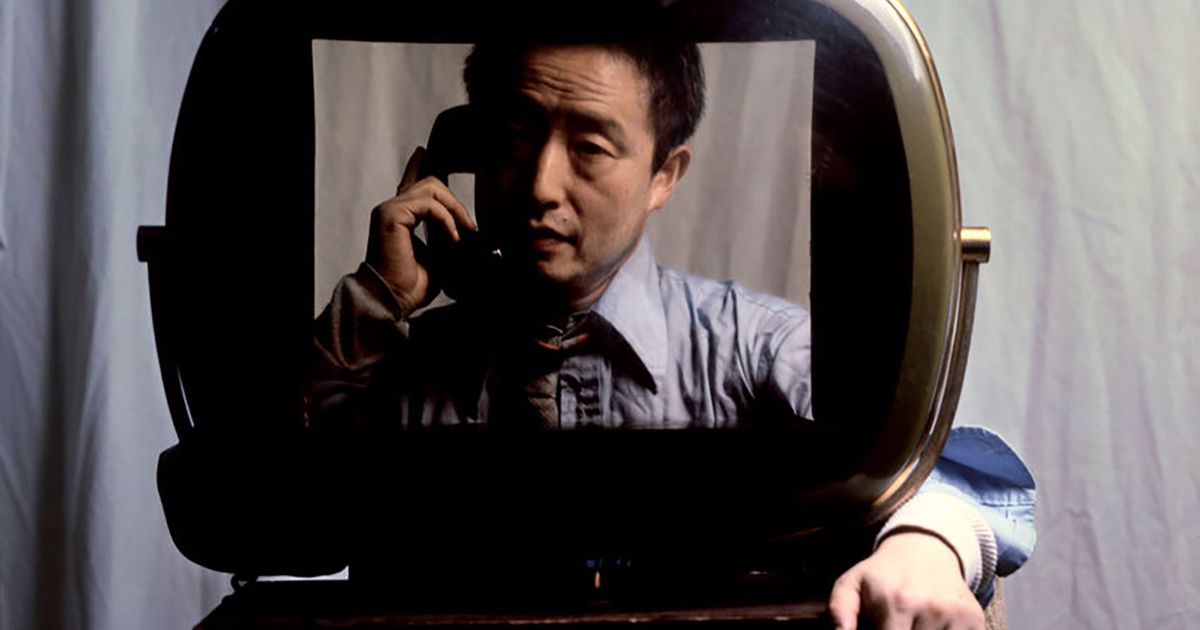 Reactions to Sundance documentary on 'father of video art' focus on depth and pacing.
Dogwoof
An infamous artist in his own lifetime, artist Nam June Paik came to be as notorious for his pioneering video works as his prescient comments on the future. In addition to artworks about changing human perceptions of technology like TV Bed, TV Bra, TV Buddha, the artist also predicted futurist concepts, from the "electronic superhighway" before the internet to a day when dogs would have their own cable channel on tv. And yet Paik was decidedly an artist, down to the enigmatic personality that Director Amanda Kim tries to pierce through in her documentary Nam June Paik: Moon Is the Oldest TV. A recent screening at Sundance, Kim's documentary film featuring voiceovers by actor Steven Yeun and many famous talking heads is receiving multiple positive reviews for this ability.
MOVIEWEB VIDEO OF THE DAY
"What is art? Is it the moon? or the fingertip, which points to this moon?" Paik once asked in a newsletter to the video art community. Maneuvering this question of which should be more prominent–the idea or the artist pointing–reviews have complimented Kim's ability to balance both as an informative biography about a visionary and radically experimental artist.
A review in Screen Daily praised the work as "sprightly" in covering a large scope of Paik's work and life while also remaining true to the playful quality of the artist. This balance of lightness with seriousness, especially of the pacing, was considered central for a globallly significant artist who professed "My work looks whimsical, but… has a profound background."
Criticism of the artistic choices, however, could be found on RogerEbert.com, where the reviewer felt it "slightly disappointing" that "Kim opts for a conventionally paced, linear, talking head structure for such an unconventional figure." Artnews, meanwhile, contended that the film only "appear[ed] to be… conventional" and had succeeded creatively in its "rapid-fire" editing.Related: The Best Biopics About Artists, Ranked
Who Changed Society More?
Miramax Films
While widely praised for depth, there are also some historical criticisms of Moon Is the First TV on this front. Yet this can be expected from critics who aspire to in-depth aspects of Paik's family upbringing, or wish that missing pivotal works were covered, like Paik's robot that…"walked around Manhattan blaring out John Kennedy's 'Ask Not' speech while" pooping out fairytale "little white beans." We might expect this desire for more complexity in covering a quixotic artist so steeped in juvenility yet philosophy that he spoke in the third person in public, as Alex Greenberger points out, in a koan-like way that only Paik could make humbling.
Ever as observant about the present as Warhol, Nam June Paik once mused that the poor quality broadcast of the moon landing would allow experimental video artists to infiltrate television and society in its own right. As documentary director Kim points out, Paik's work influenced future music videos (just look to the trashy basement and broken transmission style of early MTV), while the elbows he rubbed with as an avant-garde artist (including John Lennon and Yoko Ono) solidified him with the pop culture elite. While Artnet found the MTV connection a bit simplistic from an editing sense, it praised Moon for a unique exploration of Paik's life as a product of Asian diaspora and immigrant life. Although the reviewer may have suggested this as a perspective not always in such clear correlation to the artist's work, Paik's play with the East-West fusion in his work and commentary came well-appreciated.
In establishing this, Kim's film on Paik has been overall widely praised for its balance of didactic history with the notion of play in chronology and editing. Nam June Paik as absurdist might approve. "Difference of the 50s liberal and 60s radical is that the former was serious and pessimistic," once wrote Paik. "The latter was optimistic and loved fun. Who changed the society more???"
You can view the original article HERE.