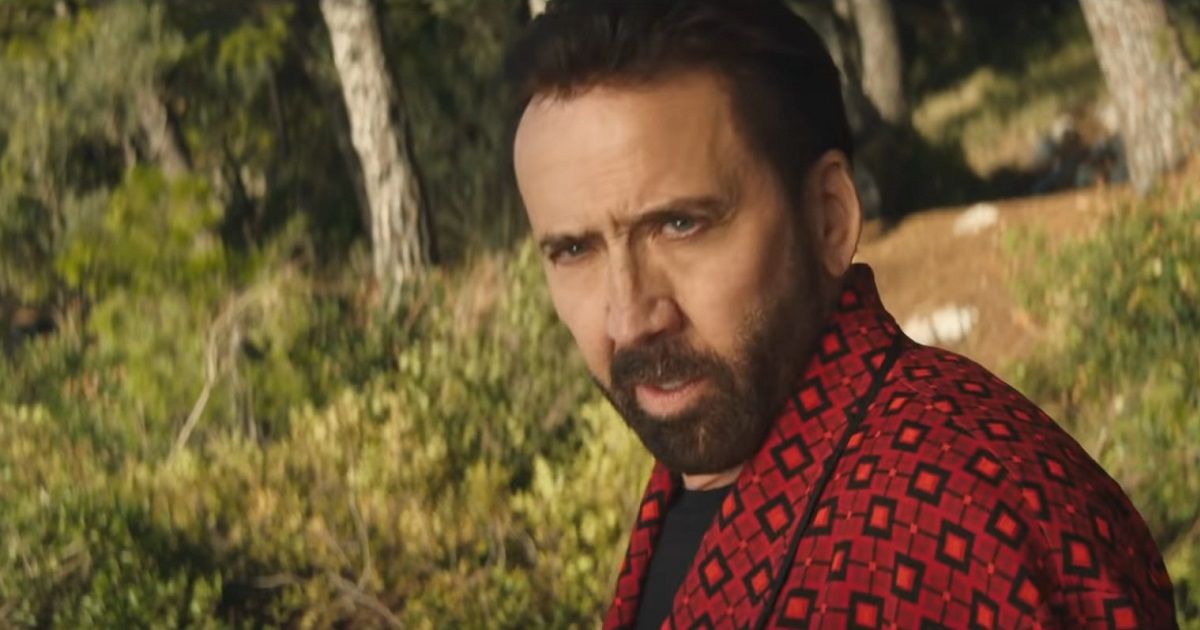 In the recently held Reddit AMA to promote Renfeld, Nicolas Cage with co-star Nicholas Hoult answered some questions by the users. The pair dive deep into different aspects of their careers thanks to the questions thrown by the redditors. During the session, Cage revealed his "favorite lesser-known performance" out of his filmography.
One fan asked the Oscar winner, "What's your favorite lesser-known performance out of your filmography? The actor shared the details of one memorable film he did way back in 1989. He explained,
"Umm, there was a little cameo that I did that lasted all of about uh one minute in a movie called Never on Tuesday. I don't recommend the entire film. But um, it was a performance I did, I didn't get paid but the agreement was with the director and whoever was financing the picture that if I do it, they would let me do whatever I wanted. So it was a complete avant-garde experiment and of course I played a character who had a prosthetic nose which was very long and pointed."
Since he was told that he can do anything, the actor did just that. He added,
"And I had this whole concept of this guy who had a very long nose and was having trouble meeting girls so his father bought him a Ferrari Testarossa to help him with that. So I showed up on set with a prosthetic nose and a very high voice driving a Ferrari Testarossa and of course it was very frustrating for all the other actors. They like it now, apparently, but at the time it was like you can't really fire me because that was the agreement. You said I could do whatever I wanted, and he did and so that's my favorite lesser known performance."
RELATED: Nicolas Cage Accidentally Drank Blood While Playing Dracula in Renfield
Inspired by The Troubled Live Action of Pinocchio
Buena Vista Pictures Distribution
The answer of the National Treasure star was quite interesting and has also piqued the interest of his co–star Hoult. After Cage's answer, Hoult had some follow-up questions. The Menu star asked Cage if he brought his own Ferrari on set to which the actor responded,
"No, it was somebody's Ferrari, and they took it away from me because I was driving it too fast."
Hoult further asked Cage what really inspired his persona in this cameo. Cage didn't shy away and just bluntly answered. He said,
"Just sort of like a troubled live action version of Pinocchio"
Renfeld lands movie theaters April 14.
You can view the original article HERE.