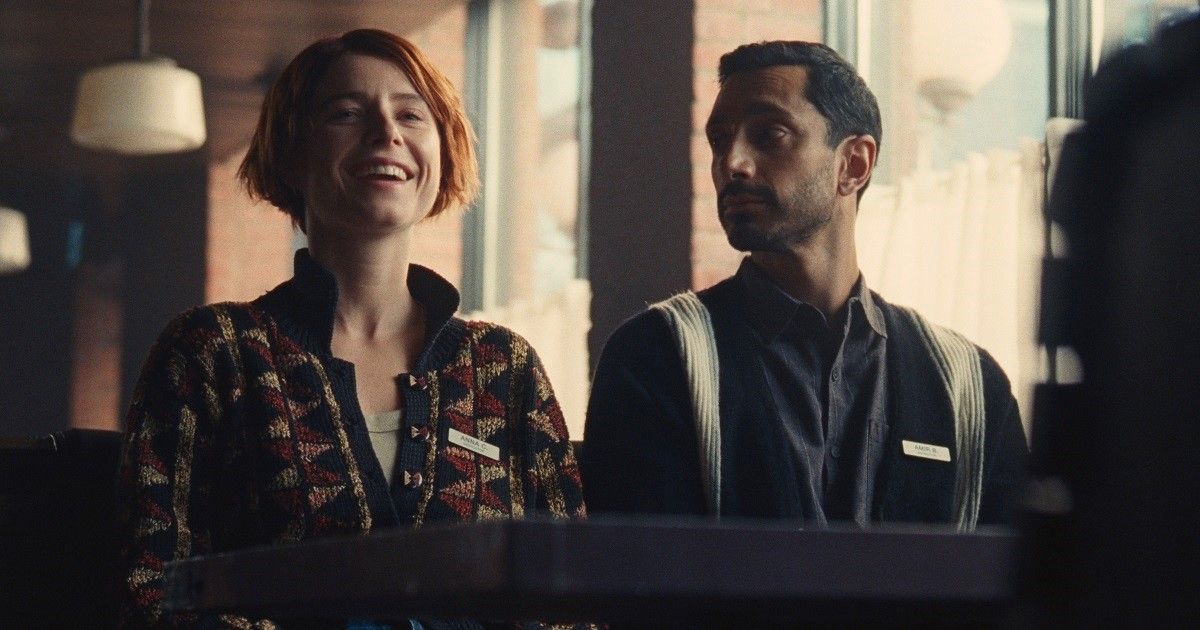 Summary
Fingernails is a sci-fi romance that explores the concept of using a controversial technology to prove true love between partners.
The film features an impressive cast including Jessie Buckley, Riz Ahmed, and Jeremy Allen White, and is directed by Christos Nikou.
Fingernails premiered at the Telluride Film Festival and is set for a limited theatrical release followed by streaming on Apple TV+.
If there was a scientific test that proved whether you and your partner were in love, would you take it? This is the question asked in the latest trailer for the sci-fi romance, Fingernails, which sees Jessie Buckley, Riz Ahmed, and Jeremy Allen White forming a warped love triangle in this playful meditation on romance. Check out the newly released trailer for Fingernails below:
Alongside the latest look at Fingernails, you can check out the official synopsis below:
"Anna (Jessie Buckley) and Ryan (Jeremy Allen White) have found true love. It's been proven by a controversial new technology. There's just one problem: Anna still isn't sure. Then she takes a position at a love testing institute, and meets Amir (Riz Ahmed)."
Fingernails is the second feature and first English-language film from visionary director, writer and producer Christos Nikou, whose directorial debut was the critically acclaimed Apples, which drops audiences into a worldwide pandemic that causes sudden amnesia.
Fingernails is co-written by Nikou, Stavros Raptis and Sam Steiner, and stars three of the most exciting actors working right now in Academy Award nominee and Women Talking star Jessie Buckley, Sound of Metal star and Academy Award winner Riz Ahmed, and The Bear actor Jeremy Allen White. The rest of the supporting is no slouch either and includes Luke Wilson, Annie Murphy, Christian Meer, Amanda Arcuri, Nina Kiri, Clare McConnell, Katy Breier, Juno Rinaldi, Jim Watson, and Varun Saranga.
Fingernails is produced by Cate Blanchett, Andrew Upton and Coco Francini for Dirty Films and Lucas Wiesendanger for FilmNation Entertainment. The film is executive produced by FilmNation Entertainment's Glen Basner, Milan Popelka and Alison Cohen, alongside Ashley Fox, Kevin Lafferty and Jerome Duboz.
RELATED: Riz Ahmed's Best Performances, Ranked
Fingernails Premiered at the 50th Telluride Film Festival in August
Apple TV+
Fingernails has already debuted at the 50th Telluride Film Festival back in August, and reactions have been rather mixed. Beginning with Variety's Guy Lodge, Fingernails has been praised by some for its approach to such topical issues.
"The longer its ideas gnaw at us, the less alternate its universe seems."
Sheri Linden of The Hollywood Reporter meanwhile concludes that Fingernails "Creatively scratches a philosophical itch."
"Throughout, composer Christopher Stracey's score is in tune with Anna's ravenous need to believe, exquisitely expressed by Buckley, as is Amir's by Ahmed. It's not the brief visions of gore that make a lasting impression, but Anna's cries of confusion and Amir's quiet reassurances. It's the longing not just to trust your own heart, but to hear it over all the noise masquerading as data."
Collider's Ross Bonaime took some issue with the movie, but appreciated the "glimmers" of excellence throughout.
"There are glimmers throughout Fingernails of Nikou's excellence as a filmmaker, from crafting a world that is both attractive and mundane at the same time, and a screenplay that all too briefly shows the beauty within the uncertainty of love."
Lastly, Deadline's Todd McCarthy took major issue with the movie's climax.
"Yes, the director has obvious gifts that we've seen before and which surface momentarily even in this miscalculation. Still, why he chose this off-putting material for his American debut, especially with its grotesque climax, is a real head-scratcher."
Fingernails is scheduled to be released in limited theaters on October 27, 2023, prior to its streaming release on November 3, 2023, by Apple TV+.
You can view the original article HERE.