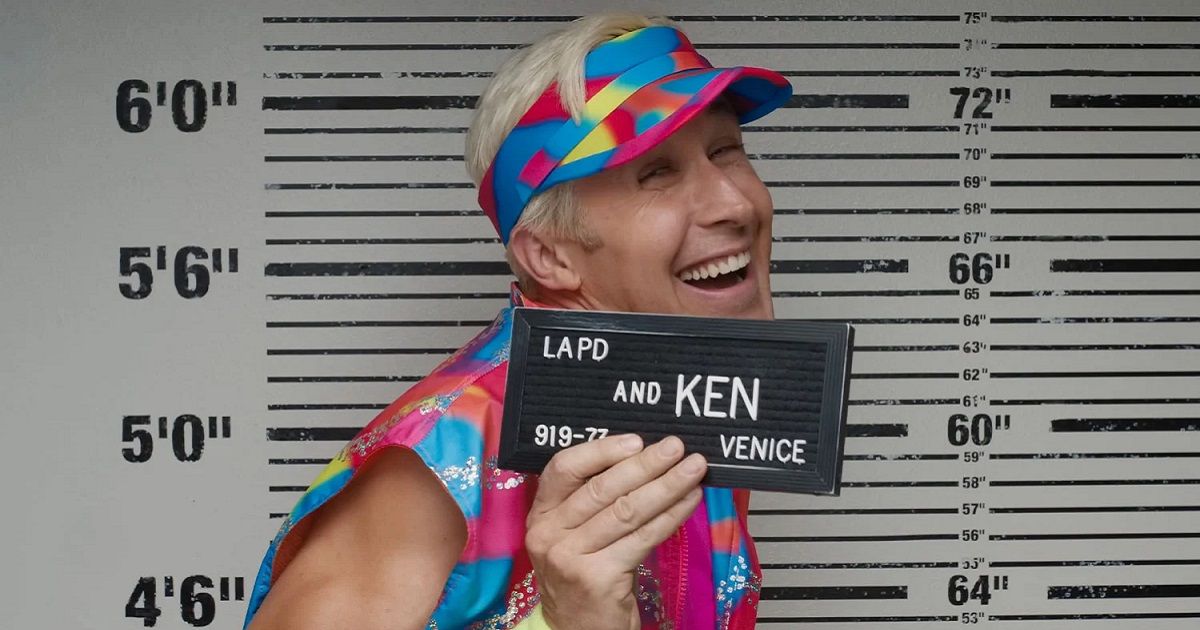 Summary
Warner Bros. Pictures is expected to compete in the Best Supporting Actor category at the Academy Awards for Ryan Gosling's performance as Ken in the film "Barbie."
The story of "Barbie" revolves around Barbie and Ken traveling to the real world and discovering flaws in their seemingly perfect lives, leading them to transform Barbieland and find their true purposes.
In addition to Gosling, Margot Robbie, who plays Barbie, is also expected to receive nominations for Best Actress and Best Picture, as she is the producer of the film.
Without a doubt, Ryan Gosling was one of the clear highlights of Barbie. And with Greta Gerwig's film dominating the box office, and being the highest-grossing film of the year, it was expected that Warner Bros. Pictures would go after several Academy Awards for the next awards season. And it seems they will be competing in the Best Supporting Actor category for Gosling's performance as Ken.
The story centers on Barbie, played by Margot Robbie, who lives her quiet and happy life in Barbieland along with all the other Barbies and their faithful companions, the Kens. However, when strange thoughts begin to invade her and flaws appear in her seemingly perfect life, Barbie must travel to the real world and discover what is happening to the human with whom she is connected to.
Ken accompanies her on that adventure, and in the real world he will make his own discovery of a very different place, where he is much more than Barbie's companion. With his new knowledge, he returns to Barbieland and transforms everything. So Barbie must restore the previous order, in addition to finding her true purpose in life.
The script was written by Gerwig and Noah Baumbach, and Warner Bros. Pictures confirmed to Variety that they'll be submitting the story for Best Original Screenplay at the next edition of the Academy Awards, along with Gosling's nomination for Best Supporting Actor. Robbie will also be competing not only to get a nomination for Best Actress, but she could also get on stage to grab the golden statue if the movie is nominated and wins Best Picture, since she's also the producer.
Warner Bros. also expects one of the two main songs from the film, What Was I Made For? by Billie Eilish and I'm Just Ken by Mark Ronson and Andrew Wyatt, could also get a nomination. So Barbie could become one of the strongest competitors at the next awards season.
Related: Barbie: How Greta Gerwig's Movie Incorporates Mental Health Themes
Ryan Gosling's Nomination Could Lead to a Barbenheimer Battle
Universal Pictures
If Gosling's potential nomination for Barbie does happen, Robert Downey Jr.'s for Oppenheimer is surely happening alongside it. Within a huge and powerful cast full of big names, the former Marvel star managed to stand out, even putting himself at the same level of Cillian Murphy in many moments. But Gosling and Downey Jr. won't be the only big competitors in this category.
Martin Scorsese's Killers of the Flower Moon could not only put Leonardo DiCaprio back in the Oscar race, it could also add interesting competition to the Best Supporting Actor category, with Jesse Plemons, Robert De Niro or Brendan Fraser, who in the most recent Oscars won the Academy Award for Best Actor for The Whale.
Three other possible candidates could come from films that recently premiered at festivals, such as Poor Things by Yorgos Lanthimos, where Mark Ruffalo and Willem Defoe shine alongside Emma Stone. Peter Sarsgaard, for his part, was one of the highlights of Michel Franco's Memory, so he could also join the category. Things are certainly getting interesting for the Best Suppoorting Actor category.
You can view the original article HERE.