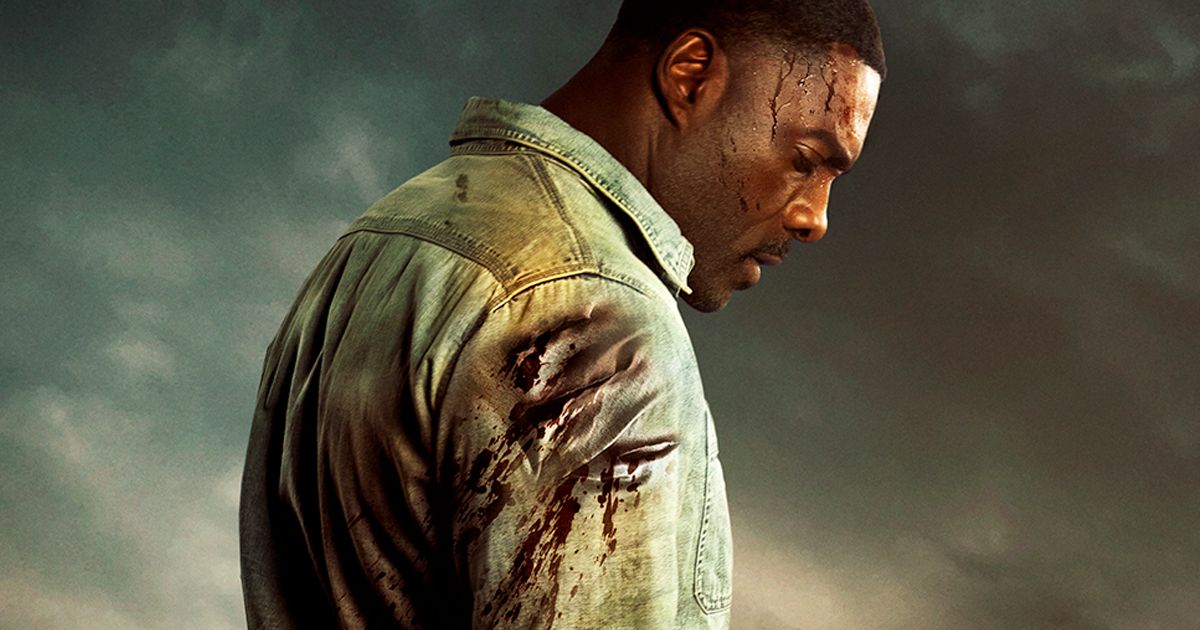 Beast has a widowed doctor defending his two daughters from a murderous lion near a South African village. The CGI carnivore slashes and eviscerates human flesh with ghastly realism. Unfortunately, the film's melodramatic plot kills as much as the rampaging critter. The characters argue and moan incessantly about family issues while under unrelenting attack. It makes little sense given their dire predicament. They also borrow from standard horror tropes by behaving foolishly and ignoring obvious self-preservation. Star Idris Elba commands the screen with his dominating presence. You root for him to slay his maned adversary, but Beast does try patience with overly emotional griping.
MOVIEWEB VIDEO OF THE DAY
Dr. Nate Samuels arrives in the South African bush with his teenage daughters, Meredith (Iyana Halley) and her younger sister Norah (Leah Sava Jeffries). They're returning to visit Martin (Sharlto Copley), a wildlife conservationist and dear friend of Nate's recently deceased ex-wife (Naledi Mogadime). Nate wants to reconnect with his children while touring their mother's homeland. Meredith has followed in her footsteps as a photographer. She blames her father for being absent during her mother's battle with cancer. She argues with her father and sister from their landing.
Martin takes the family to a remote preserve. He shows them a pride of lions that he helped to raise from cubs. The tourist adventure takes a macabre turn when they drive to a nearby village. The residents have been massacred by a lion. Martin has never seen a lion behave so aggressively. He tells Nate and the girls to stay in the car. Martin ventures into the savanna to track the beast. Nate and the girls hear a gunshot. Followed by a terrifying encounter with the lion at the car. Martin radios that he's been injured. Nate tries to save Martin and get his children away from the savage predator.
Related: Delia's Gone Review: An Unsettling Odyssey of Guilt & Redemption
The Lion in Beast
Beast holds up the lion's end of the entertainment bargain. The monster spares no one as it prowls the savanna for humans. A subplot regarding evil poachers explains the lion's ruthless endeavor. It's out for vengeance and on a shredding spree. The CGI action and practical effects are convincing. The lion looks unstoppable as it carves indiscriminately. The characters gush blood and entrails from nasty wounds. There are a few jump-out-of-your-seat moments when it pounces unseen.
The girls' nonstop bickering and complaining deflates the grisly fun. Meredith is upset with Nate and lets her feelings pour out. This works in the first act as the film establishes the characters. It becomes extremely annoying when they face the lion. Director Baltasar Kormákur (Contraband, 2 Guns) lets the whining prattle on for too long. Teenagers can be difficult to handle, but her behavior is ridiculous. Escaping from a killer lion supersedes any other problems. The dramatic focus should have been on life and death, not daddy issues.
Beast makes the mistake of smart characters acting irrationally. Nate and the girls constantly leave the safety of enclosed spaces. They also conveniently forget to close windows and doors. Thus allowing the lion to easily follow and trap them. The goal is to ramp up tension but feels completely staged. It's akin to presenting yourself for slaughter. Idris Elba is always compelling, but can't save the film single-handedly. Beast needed to sharpen its plot and execution like the lion's claws.
Beast is produced by Will Packer Productions and RVK Studios. It will have a theatrical release on August 19th from Universal Pictures.
You can view the original article HERE.