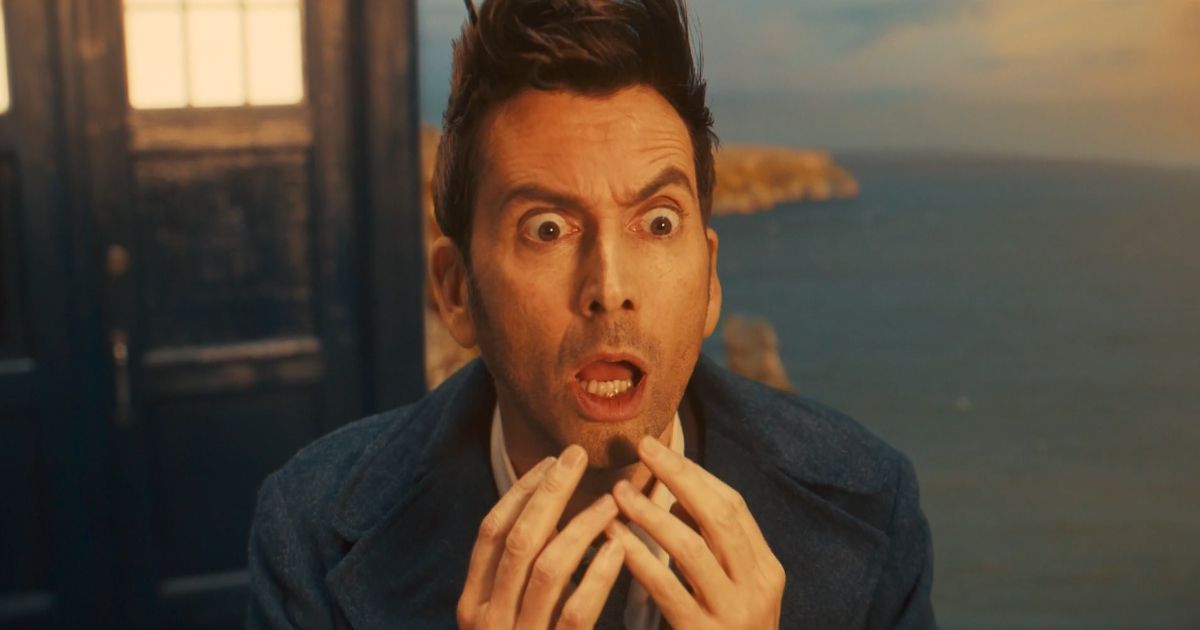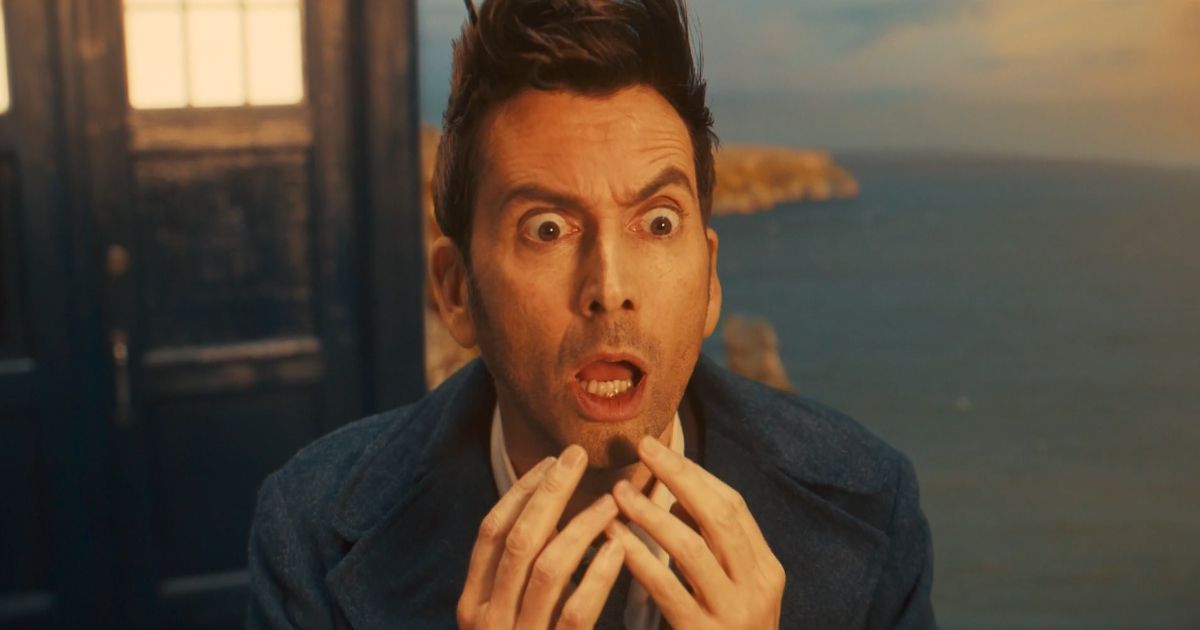 Summary
BBC One's recent glitch has sparked speculation about David Tennant's return to Doctor Who, with fans decoding a hidden message pointing to a potential trailer reveal on Saturday at 6:10 p.m.
The decoded message also suggests a connection between Doctor Who and Strictly Come Dancing, hinting at a potential prelude to the dance competition show at 6:15 p.m.
Russell T Davies, the showrunner of Doctor Who, aims to elevate the franchise to the level of other powerhouse franchises like Star Wars and Marvel, with plans for spin-offs and an expanded universe supported by Disney.
BBC One has triggered a wave of curiosity with an unexplained glitch, a hidden message possibly indicating a soon-to-be-seen appearance of David Tennant in his legendary role, inaugurating the splendid celebration of Doctor Who's 60th birthday.
As the whispers among the fans amplify, it appears that the long-awaited trailer heralding Tennant's return to the Doctor Who saga might be unveiled this Saturday, a revelation decoded from a series of binary sequences that emerged during a recent faux broadcast interruption on BBC One (shared via X). Translated into a message that rings with an air of prophetic significance, it read, "Their time has come, Saturday 23 September, BBC One, 6:10 p.m." A careful analysis of the concealed audio accompanying the transmission, when played in reverse, orchestrates a prelude harmonizing the emblematic Doctor Who theme with the opening notes of Strictly Come Dancing. This seamless transition hints at a potential prelude to the popular dance competition show that graces the screen at 6:15 p.m. It's speculated that this segment could potentially be a grand unveiling, a preview that heralds the continuation of an age-old adventure. With the specials slated to premiere in a matter of months, the fan theories lean heavily towards a trailer debut, setting the stage for a reunion steeped in nostalgia and fervent anticipation.
As we brace ourselves for this prospective event, it's impossible not to feel the seismic shifts in the universe of Doctor Who. The reins of this monumental journey have been handed back to Russell T Davies, the visionary showrunner who aims to catapult the franchise into an epoch of unprecedented expansion. During an earnest dialogue with GQ at the beginning of the year, Davies outlined his grand dreams for the series, envisioning a stature akin to powerhouse franchises like Star Wars, Star Trek, and the Marvel Cinematic Universe.
RELATED: Doctor Who Showrunner Russell T Davies Clarifies the Jodie Whittaker Era Controversy
Doctor Who at 60: Unveiling Grand Spin-offs and Reuniting Time-Honoured Duos for an Epic Showdown
Drawing upon his earlier stints with successful spin-offs such as Torchwood and The Sarah Jane Adventures, Davies envisages a new horizon laden with potential spin-offs that could redefine the series' scope and impact. Supported by Disney's financial prowess, whispers of a UNIT spin-off with Jemma Redgrave at the helm have already started to circulate, heralding the inception of a new, grander era for Doctor Who.
With November just around the corner, fans are buzzing with excitement, keen to witness David Tennant don the role of the Fourteenth Doctor in the celebratory 60th-anniversary specials. This monumental occasion witnesses the reunion of Catherine Tate's Donna Noble with Tennant, forming a formidable duo ready to take on Neil Patrick Harris in what promises to be an epic face-off.
Yet, the wheels of time never halt, ushering in a new face to grace the sanctum of the Tardis. The Christmas Special of 2023 will introduce viewers to Ncuti Gatwa, embodying the Fifteenth Doctor, paving the way for a season teeming with novel adventures and narratives, ready to unfold in 2024. As the calendar pages turn, it becomes clear that for Doctor Who, time is an ever-unfolding narrative, an eternal journey through the galaxies of imagination and wonder. Thus, as the clock ticks closer to the prophesized date, fans worldwide hold their breath, ready to step into a new chapter of a saga that has defined generations.
You can view the original article HERE.