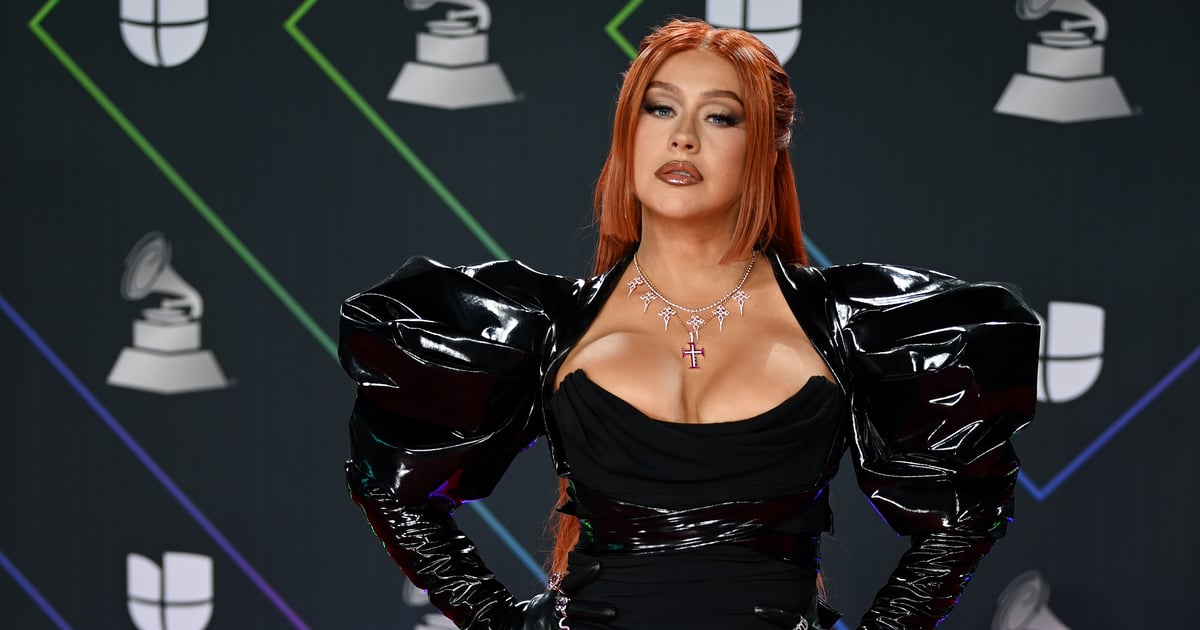 Bow down to the queen! Christina Aguilera attended the 2021 Latin Grammys for the first time in 20 years and officially set the precedent for how you appropriately make your comeback. The singer pulled up to the award show wearing a skintight black dress featuring a bustier top, latex puff sleeves, and a fiery red hairstyle that immediately set the red carpet ablaze. She paired the sexy ensemble with two cross necklaces.
Not only did Christina teach us a lesson in how to turn heads during a red carpet appearance, but she's also gearing up for a huge night. Christina is set to take the stage to perform her two new hit singles, "Somos Nada" and "Pa' Mis Muchachas," both from her highly anticipated Spanish-language album, which is her first Latin album since Mi Reflejo released in 2000. She is unquestionably back, everyone. Check out photos of Christina at the Latin Grammys ahead, and prepare to turn into the heart-eye emoji.
You can view the original article HERE.