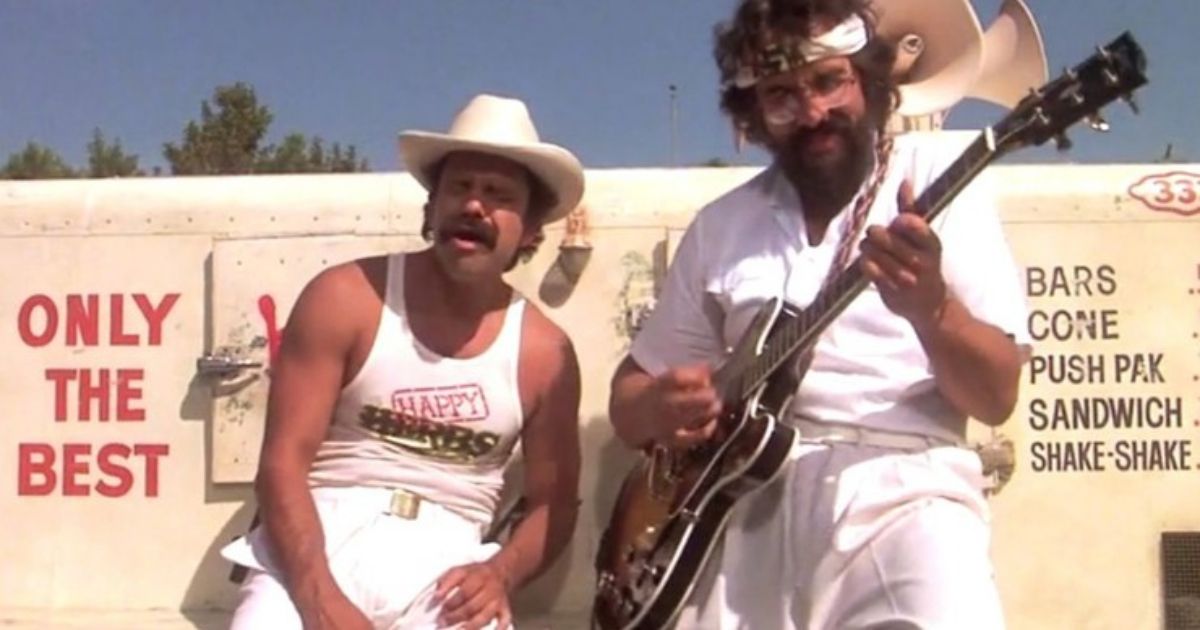 A new biopic is in the works based on the iconic comedy duo Cheech and Chong. Per THR, Cheech Marin and Tommy Chong are teaming up with Hidden Pictures, Underground, and Vive All in the Fifth Entertainment to develop a feature filma bout their rise in comedy. Of course, the pair are known for their unique brand of stoner humor, playing their pot-smoking characters on the stage, on comedy albums, and in a series of feature films. Both Cheech and Chong are also unique with their own personas which might make casting a bit difficult when it comes to finding a new duo that can not only recreate those characters, but recapture the chemistry between the actors.
MOVIEWEB VIDEO OF THE DAY
Marin and Chong are directly involved with the biopic as executive producers on the project alongside David Glickman. Hidden Pictures' Todd Lieberman is producing with Underground's Trevor Engelson and Five All in the Fifth Entertainment's Douglas Banker. The film is written by Danya Jimenez and Hannah McMechan, while Kristian Mercado is on board to direct.
In a statement addressing the film, Marin and Chong announced, "We are excited to show the world how two dudes from completely different backgrounds got together, changed comedy, and made cannabis mainstream!"
"Working with Cheech and Chong is a childhood dream of mine," producer Trevor Engelson says. "I used to listen to my father's copy of their albums growing up, so to help bring their incredible true story to a new generation of fans is a real honor."
Related: Cheech & Chong: The Funniest Moments in the Franchise, Ranked
Cheech and Chong Are Getting a Biopic
Paramount Pictures
After meeting in the late 1960s, Cheech Marin and Tommy Chong first began performing stand-up comedy shows together. Crafting their stoner characters, the pair started to release comedy albums, the success of which led to their first feature film, Up in Smoke, in 1978. The low-budget comedy was a big hit at the box office, and this was followed with a series of Cheech and Chong films including Cheech and Chong's Next Movie, Nice Dreams, Still Smokin, and Get Out of My Room. They'd even eventually get animated with Cheech & Chong's Animated Movie! in 2013.
Marin and Chong are still performing live shows together, as they had when they first got started with their act. We may also see the two back on the screen in another Cheech and Chong film some day. Meanwhile, the two can still be seen on the screen in separate projects. Marin can be seen in the new movie Champions with Woody Harrelson and Kaitlin Olson, while Chong reprised his role from That '70s Show for Netflix's new sequel series That '90s Show.
It's not yet clear when the untitled Cheech and Chong biopic willb e released, or when production will start.
You can view the original article HERE.