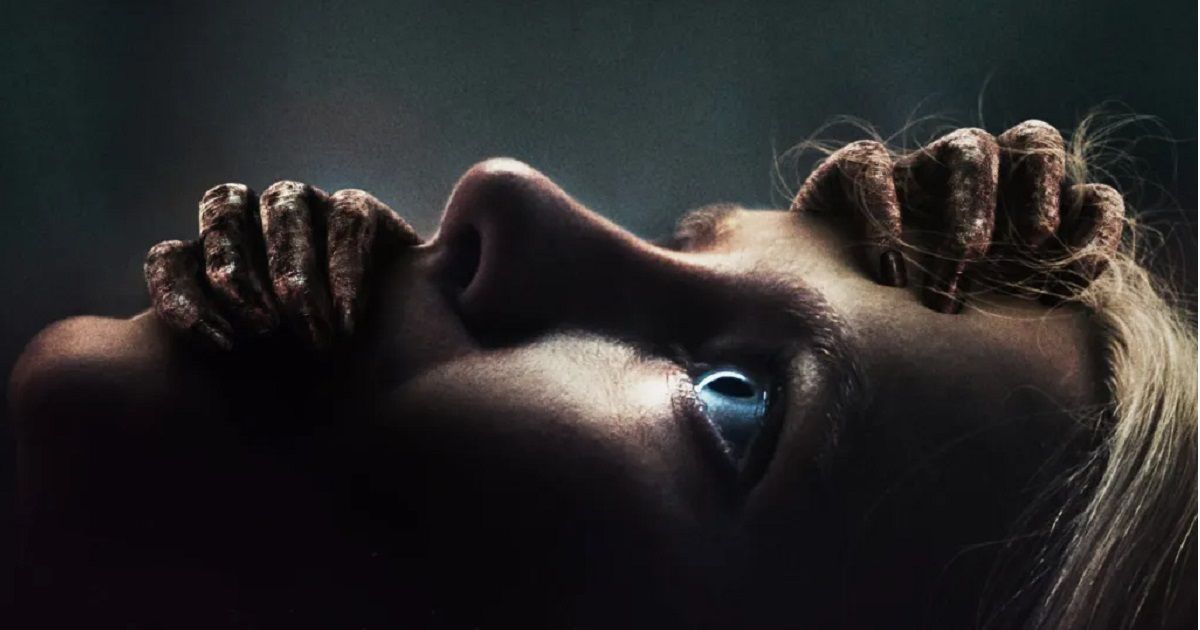 Summary
Hulu has released a trailer for the upcoming psychological body horror film "Appendage," starring Hadley Robinson and Emily Hampshire.
The film follows Hannah, a fashion student dealing with self-doubt and negative thoughts, whose inner demons manifest as a terrifying growth inside her body.
"Appendage" premieres on Hulu on October 2 as part of Huluween.
Hulu has dropped a trailer for Appendage, their upcoming psychological body horror film starring Hadley Robinson and Emily Hampshire. Robinson stars as Hannah, a young fashion student who finds herself dealing with mounting pressure. Filled with self-doubt and negative thoughts, things begin to quickly and terrifyingly unravel for Hannah. Her inner demons begin to manifest into an unexplainable growth inside of her body, and things just escalate: what begins as an internal growth shifts into a demon-like creature tormenting the film's star by the end of the trailer. Check out the trailer for Appendage below.
According to the film's synopsis, Hannah's growth, aka The Appendage, takes advantage of her declining health to "fuel her anxieties – her perceived lack of talent at work, her deteriorating relationships with her boyfriend and best friend, and her parents' lack of love and understanding. At her breaking point, Hannah makes a shocking discovery—there are others out there like her."
Appendage stars Hadley Robinson (Winning Time: The Rise of the Lakers Dynasty), Emoly Hampshire (Schitt's Creek), Kausar Mohammed (Jurassic World Camp Cretaceous), and Brandon Mychal Smith (Phil of the Future). The film marks Anna Zlokovic's feature directorial debut and is based on her 2021 short of the same name.
Appendage was developed by 20th Digital Studio with David Worthen Brooks, Arbi Pedrossian, and Jenna Cavelle serving as executive producers. Robinson, Zlokovic and Alex Familian produce, with Emma Buerklin serving as co-producer.
The film arrives on Hulu on October 2. Appendage premiered at this year's SXSW and opened to mixed reviews.
Related: Huluween 2022 Kicks Off Halloween with Hellraiser, Solar Opposites, and More
More Treats in Huluween's Lineup
Marvel Studios
Appendage comes as part of Hulu's annual Huluween lineup which kicks spooky season into gear with plenty of frightful options. Marvel Studios' acclaimed special Werewolf by Night joins the streamer on Friday, September 15, before making its "In Color" debut over on Disney+ on October 20. Werewolf by Night stars Golden Globe recipient Gael García Bernal as Jack Russell, a monster hunter who has been afflicted with a curse that turns him into a werewolf. The 53-minute special has amassed critical acclaim, with critics calling it a standout in Marvel's Cinematic Universe.
The twelfth installment of American Horror Story, titled Delicate, will also be available to stream on Hulu, with weekly episodes kicking off on September 22. The anthology series' latest season, which draws from source material to tell a frightening tale of motherhood, stars Emma Roberts, Kim Kardashian and Cara Delevingne.
If horror comedy is more your speed, Slotherhouse lands on the streamer on October 15. The film follows Emily Young, a college senior who wants to be elected as her sorority's president. To secure votes, Emily adopts a cute sloth, but a string of fatalities implicate the sloth as the main suspect.
Other anticipated projects from Huluween's 2023 lineup include No One Will Save You (available September 22), starring Kaitlyn Dever as a talented but recluse young woman who must battle it out with an alien who enters her home and Rob Savage's Boogeyman, based on the Stephen King short story of the same name, which is available October 5.
You can view the original article HERE.