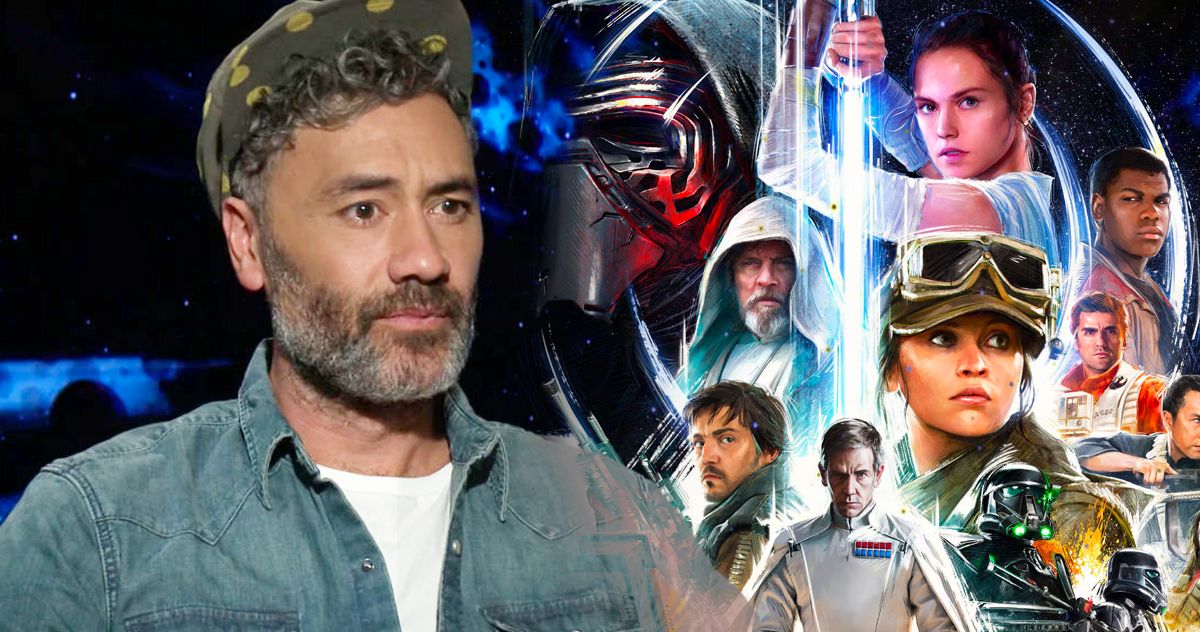 Summary
Taika Waititi and Shawn Levy are directors who will play a significant role in the future of Star Wars, but Waititi's project seems to have a long way to go.
Waititi may take longer to develop his Star Wars story but is a promising choice for the franchise.
Waititi is also working on a live-action adaptation of Akira, a highly acclaimed anime, which could find success following the recent triumphs of Japanese franchises like One Piece on Netflix.
Taika Waititi and Shawn Levy are two of the directors who will be a big part of the future of Star Wars. However, it seems that the projects of both filmmakers still have a long way to go before hitting the big screen. It seems that this is especially true of Waititi's offering to the galaxy far, far away.
Earlier this week, Deadpool 3 director Levy confirmed he was working on his upcoming story for the Disney-owned franchise before the WGA and SAG-AFTRA strikes hit Hollywood, which means he'll probably resume the project as soon as the conflict is resolved. However, for Waititi, things are not looking so good.
In a recent video shared by Variety, the director of Thor: Love and Thunder honored Levy at the TIFF Tribute Awards, and during his speech he compared the status of both Star Wars projects:
"Unlike me, let's hope he manages to finish a script for that."
Taika Waititi is already a familiar name within the world of Star Wars, since he has participated behind the cameras for The Mandalorian and also voiced IG-11, a role that earned him a nomination at the Primetime Emmy Awards for Outstanding Character Voice-Over Performance. He also has a lot of experience working on big franchises, directing the two most recent Thor movies, so even if it takes him a bit longer to get his story together, he's definitely a good choice for the future of the saga.
Related: Next Goal Wins Reviews Tease a Good Taika Waititi Movie But Not His Best
Taika Waititi Is Also Developing a Live-Action Adaptation of Akira
TMS Entertainment
Although it is not currently on Warner Bros. Pictures' upcoming release schedule right now, a Akira live-action film is still in development according to Waititi's latest update.
The director will be in charge of bringing one of the most acclaimed anime in all history to the big screen, based on the cyber-punk manga created by Katsuhiro Ōtomo and Izo Hashimoto, whose 1988 animated adaptation became a cult film. And that's probably why Warner Bros. Discovery wants to deliver a live-action adaptation of it.
The story is set in a dystopian alternative version of 2019 in the city of Neo-Tokyo, built over the ruins of the famous Japanese city. The plot centers on Tetsuo, a young man with a difficult past who ends up being part of an experiment resulting in him gaining telekinetic powers after suffering a motorcycle accident. These abilities are similar to those of Akira, the young man responsible for the destruction of Tokyo in the late 80s.
This may be the perfect time to adapt Akira into the live-action format, considering the recent success of Netflix's One Piece, after so many failed attempts to bring the Japanese franchises to Hollywood with their own versions. So Akira could join this new successful trend if Waititi gets it right.
You can view the original article HERE.