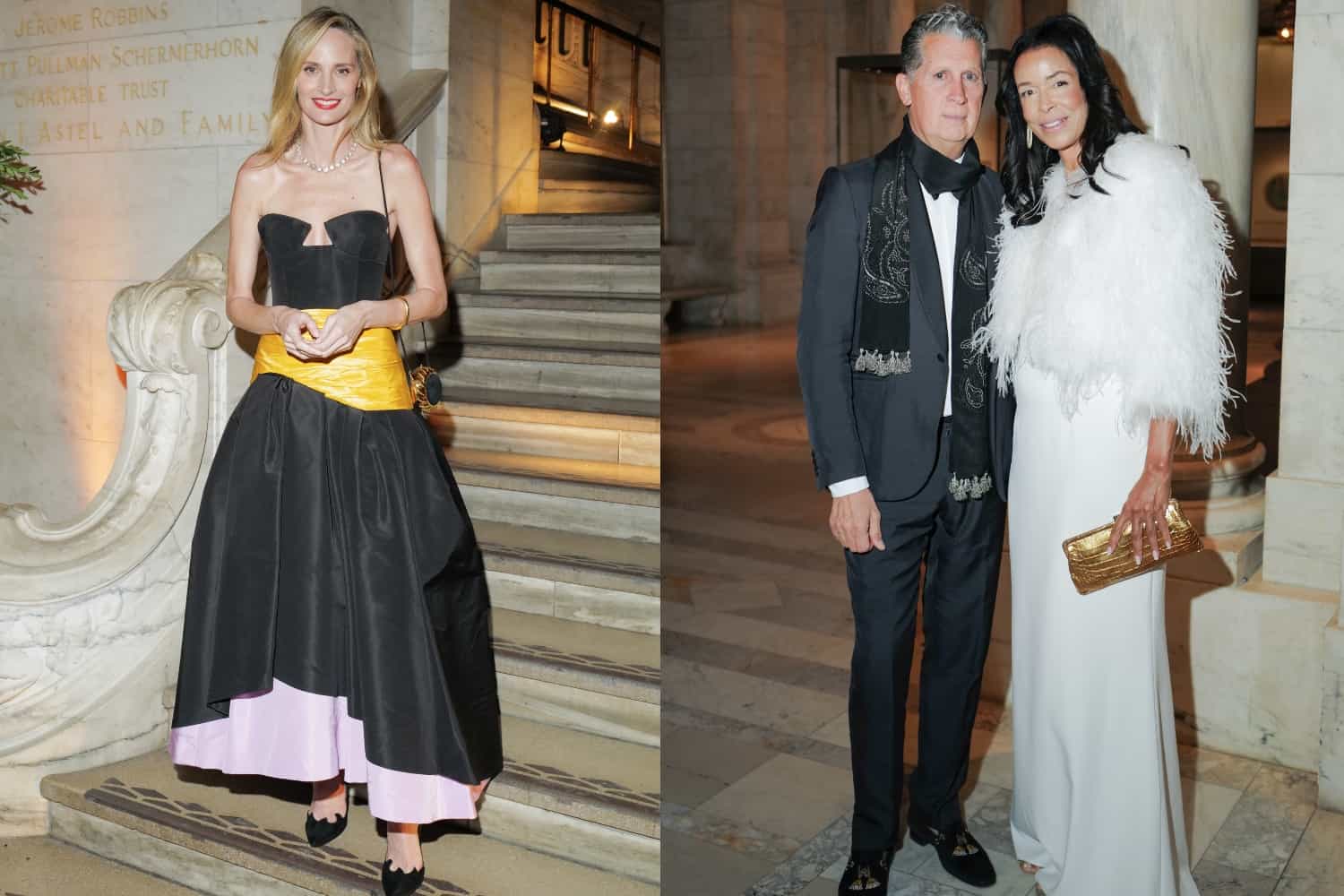 In the cheerful words of classicist Mary Beard, a recipient of the Library Lions honor for 2022, libraries are sexy, thrilling places—and the furthest thing from boring. That was proven in abundance at the glamorous annual Library Lions Gala which took place on Monday after dark at the Stephen A. Schwarzman Building in the New York Public Library on Fifth Avenue.
The event honored this year's Lions, aka literary and art world heroes, and raised critical funds to support the NYPL's mission to inspire lifelong learning, advance knowledge, and strengthen communities—something that the city of New York is always in need of. Joining an illustrious hall of fame, this year's Lions included the aforementioned Beard, artist Laurie Anderson, journalist Charles M. Blow, playwright Lynn Nottage, and economist Amartya Sen.
Taking it all in while dressed to the nines, over 450 attendees were led through the unparalleled venue to the sounds of a live piece orchestra. Once upstairs, guests gathered in The Rose Main Reading Room for dinner and a program, which was opened by the NYPL Chairman of the board of trustees, Evan Chesler, who then introduced president Tony Marx.
Senate Majority Leader Charles 'Chuck' Schumer gave remarks on his own experience using libraries as a child growing up in Brooklyn, and toasted to the tireless efforts of his wife Iris, who is chief operating officer at the NYPL. Mayor Eric Adams also spoke to the opportunities available at the library for people from every background, joyfully declared how New York is most certainly 'back,' and presented Marx with a proclamation naming Monday, November 7, 2022 as The New York Public Library Day in NYC. The Lions were bestowed their medals on stage, and Marx concluded the program by proudly announcing the diversity initiatives being introduced at the Library.
This year's Host-Chairs include Mahnaz Ispahani Bartos and Adam Bartos, Howard and Eleanor Morgan, and Mr. James S. Tisch and The Honorable Merryl H. Tisch. This year's Co-Chairs include Abby and Howard Milstein, Katharine J. Rayner, Mr. and Mrs. Stephen A. Schwarzman and Nanar and Tony Yoseloff. The evening ended with the Young Lions afterparty in Astor Hall, where dessert and cocktails were served 'til late while DJ Color Love kept the party going.
Senator Chuck Schumer, Iris Schumer
Danielle Hankin, Lizzie Asher, Mercedes de Guardiola


Elise Taylor
Thelma Golden, Charles Blow


Steven Aronson
Stefano Tonchi, Kim Heirston


Merryl Tisch
Laurie Anderson, Mary Beard, Charles Blow, Lynn Nottage


Lauren Santo Domingo
Hubert Joly, Hortense Joly


Amartya Sen
George Farias


Eric Adams
Eleanor Morgan, Howard Morgan, Tony Marx, Abby Milstein, Paul Goldberger


Crystal McCrary, Deborah Roberts
Christine Schwarzman, Stephen Schwarzman


Alexander Hankin, Eric Kuhn, Brooks Marks


Subscribe to our newsletter and follow us on Facebook and Instagram to stay up to date on all the latest fashion news and juicy industry gossip.
You can view the original article HERE.