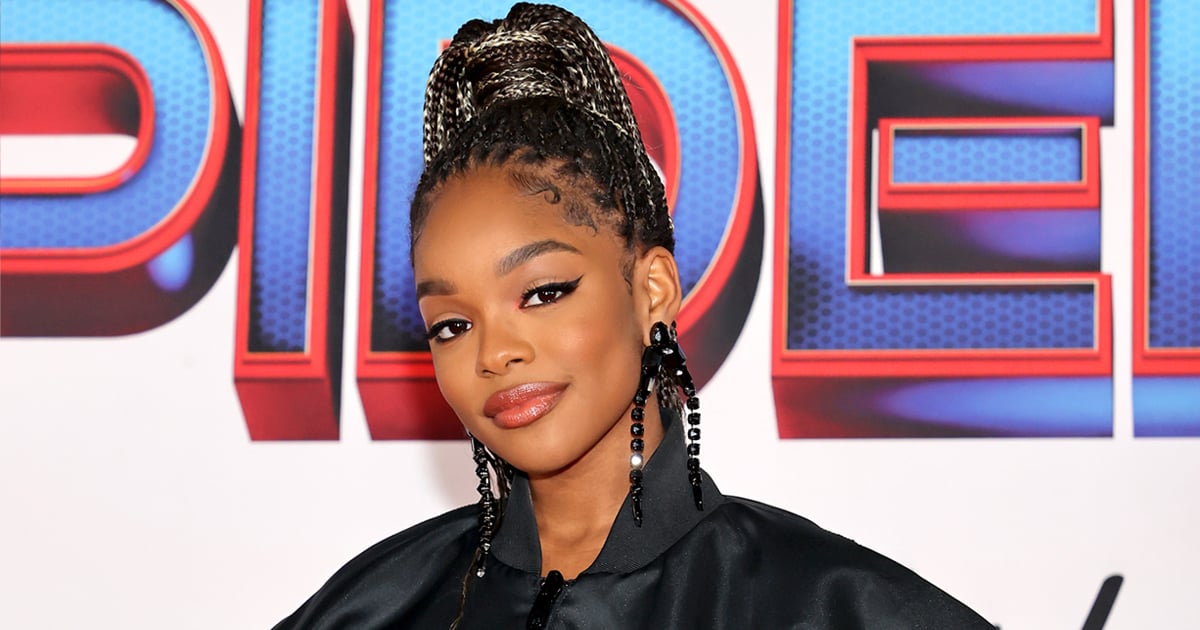 Marsai Martin deserves full credit for single-handedly curing my arachnophobia in her lace-up Dolce & Gabbana outfit at the Spider-Man: No Way Home world premiere. Wearing a look that beautifully complemented Zendaya's slinky spiderweb slip dress, Marsai stepped onto the red carpet looking like an honorary Spider-Girl, and we'd definitely cast her in the next Marvel film. The outfit featured an extra-high-waisted corset miniskirt in a subtle black-and-red leopard print that gave off major Far From Home Spidey suit vibes.
The skirt was layered over an oversized bomber jacket with puffed sleeves that covered Marsai's hands like gloves, and we're only a little bit suspicious that she had a secret superhero costume on underneath (just in case the world needs saving). Marsai added a few finishing touches to the outfit with a pair of Le Silla heels that read "punk" across the toes in a jagged comic-book font, a high braided ponytail, and a set of black drop earrings that were eerily reminiscent of tarantulas. So, yes, we're convinced that Marsai will be Spider-Girl someday. In the meantime, admire her gorgeous No Way Home premiere look here.
You can view the original article HERE.