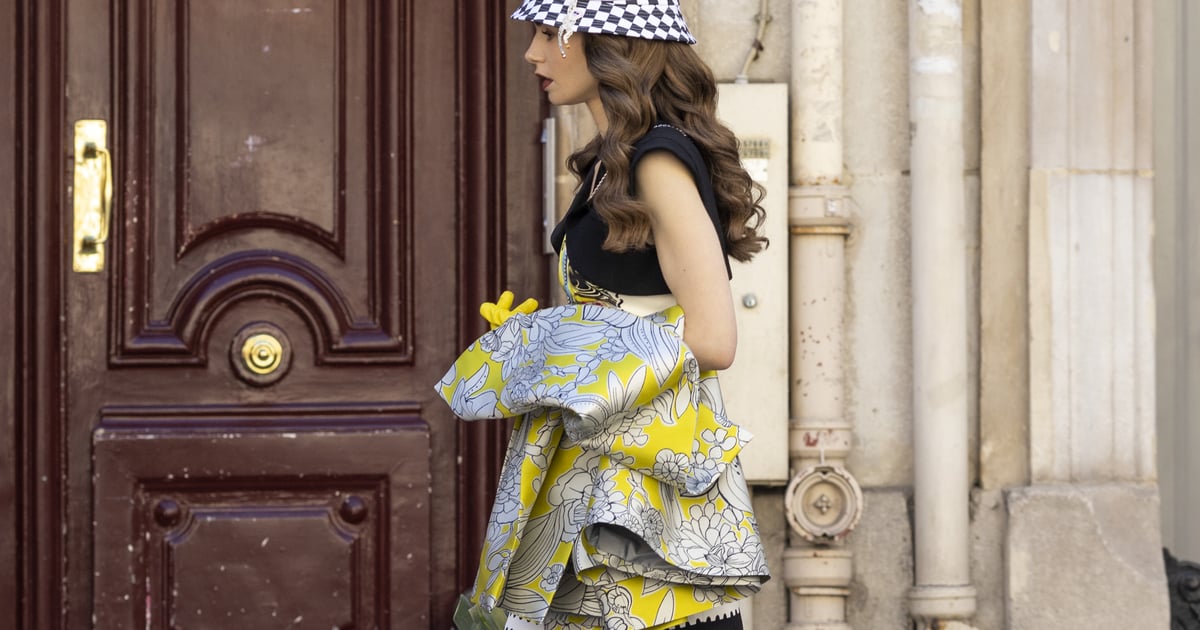 Break out your Breton stripes: Emily in Paris is back for another season of romance, work, and yes, plenty of indulgent fashion in the City of Light. With Patricia Field running the wardrobe department, we had high hopes for the show's screen style when it debuted in 2020. And, while we unquestionably binge-watched the whole thing (in a matter of a day, maybe), the looks proved to be more polarizing than the plot line. We were expecting the next Carrie Bradshaw, but Emily Cooper, played by Lily Collins, ended up being something of a show pony — someone who wore more labels, more bold color, more, more, more . . . And less of the artful amalgam of style Field became known for on Sex and the City.
Now, with the release of the season two trailer, we know what to expect – and we're getting lots of it. Look out for Emily, played by Lily Collins, showing off print mixing and clashing, matchy-matchy accessories, and a couple of Parisian-inspired style moments that are decidedly on-the-nose (think: Breton stripes and berets). Still, you have to love Emily's unabashed love of fashion, regardless of whether you think it can be a little "ringarde". So join us for a sneak peek before the show drops on Dec. 22.
You can view the original article HERE.