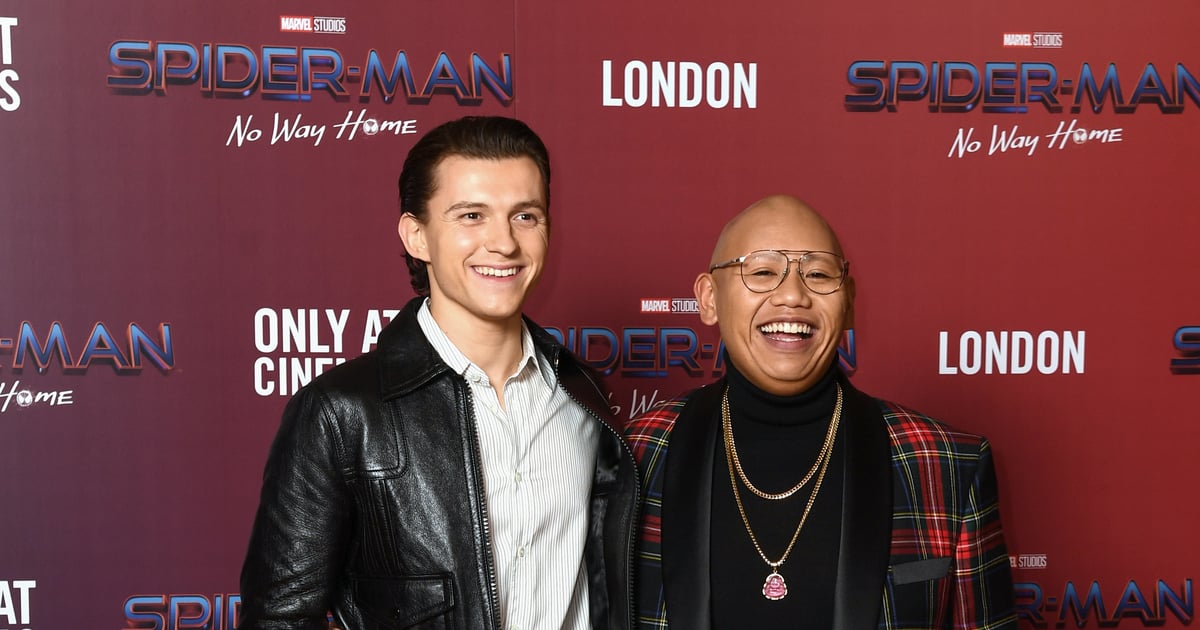 Image Source: Getty / Gareth Cattermole
Jacob Batalon is opening up about his enduring friendship with Spider-Man costar Tom Holland — and recounting the early days of filming the MCU franchise together.
"I'm very lucky that we all started this journey together," he said in an Oct. 3 interview on "The Tonight Show." "We were all 19 at the time, and so putting a bunch of young kids together on a movie is maybe not the most responsible idea. But through that, through all the trial and tribulations, we've sort of grown together as a family, and now every day is family day."
The pair lived together in 2016 while filming "Spider-Man: Homecoming" in Atlanta, which made for a great bonding experience. "It was like a frat house, a bunch of 19-year-olds messing up and eating a lot of junk food," Batalon recounted. "Not the best environment, but the funnest environment."
Holland verified that their living arrangements were a bit wild in a 2021 interview with People. "Jacob ended up moving in with me when we filmed the first movie," he said. "I have a scrapbook of Polaroids of us just living in that house and what we got up to. God forbid that scrapbook ever gets out!" He also said that he, costar (and now-girlfriend) Zendaya, and Batalon all became close during the process. "[Fame] takes a while for a young kid to figure out," he added. "We were lucky that we had each other going through the same thing at the same time. Zendaya was our leader in that sense. All of us are a little family; we all lean on each other."
Of course, Holland is now 26 and dating Zendaya, while Batalon is 25 and also in a long-term relationship. He told Fallon that he brought his girlfriend, Brooke Reyna, onto the "Spider-Man: No Way Home" set, and after she met Tobey Maguire, she found out about the top-secret Spider-Man reunion in the critically loved movie. She then had to keep the secret under lock and key for over a year, which Batalon told Fallon actually wound up bringing them closer together.
Batalon, who plays Ned alongside Holland's Peter Parker, is currently starring in his own series "Reginald the Vampire," which premieres on Syfy on Oct. 5.
Watch the interview below.
You can view the original article HERE.