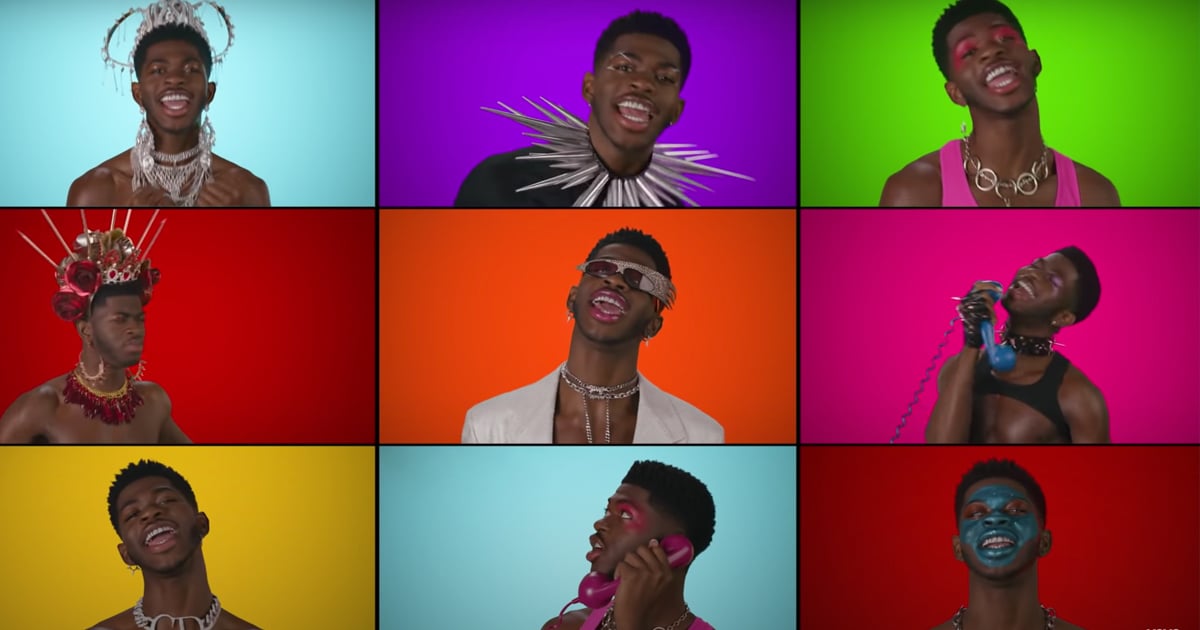 If you've had Lil Nas X's "Montero (Call Me by Your Name)" on repeat since March like the rest of us, you might want to hit pause to give the new a cappella version a listen (trust us, it's worth it). Paired with a devilishly sexy music video that fans soon deemed a visual masterpiece (and detractors deemed blasphemous), the original song quickly became an anthem of sexuality and self expression for the LGBTQ+ community. Just a few weeks later, "Montero" was suspiciously removed from streaming on Spotify and Apple Music for some users without explanation. But the new a cappella version means we have twice as much reason to listen, and the stripped-down version might be even better than the original.
"Lil Nas X – MONTERO (Call Me By Your Name) But Lil Nas X makes all the sounds with his mouth," Lil Nas X captioned the video on Instagram. "This has 2010 youtube a cappella energy [sic]," MTV's Instagram account added, and we absolutely agree. From the colorful Brady Bunch-style background to the spot-on vocals (how does he do it?!) and club-worthy outfits, everything about this video screams perfection. Creativity meets talent in the a cappella version of "Montero," so treat yourself to a listen (or five) here.
You can view the original article HERE.