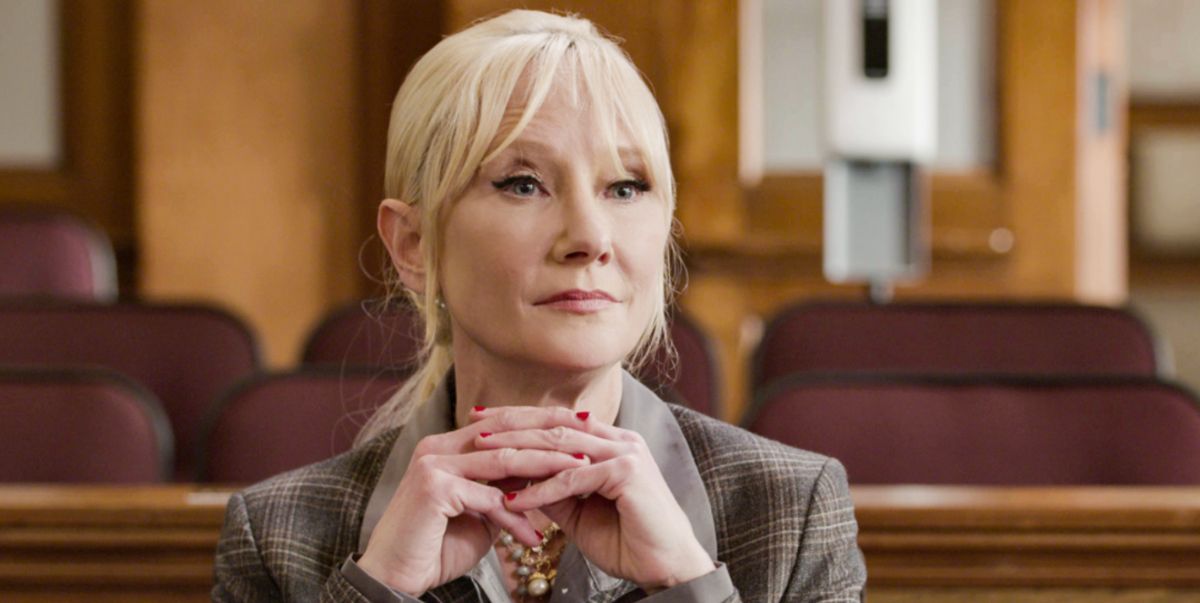 Family and friends of actress Anne Heche are asking for prayers for her recovery following an automobile accident that left the Emmy winner seriously injured. On Friday, Heche was reportedly driving a vehicle that crashed into a house in the Mar Vista neighborhood in Los Angeles. The house and vehicle both caught fire, resulting in Heche getting taken to the hospital where her condition was declared to be critical.
Per People, Heche's condition has now been upgraded to stable, and she remains intubated after suffering severe burns. A statement from a rep speaking for Heche has also released a brief statement confirming her condition and calling for fans to send prayers.
MOVIEWEB VIDEO OF THE DAY
"Anne is currently in stable condition," the statement reads. "Her family and friends ask for your thoughts and prayers and to respect her privacy during this difficult time."
TMZ also reported that Heche had also been involved in another accident that was a bit less serious shortly before the fiery crash. According to the outlet, Heche had first crashed into the garage of a nearby apartment complex. Witnesses reportedly said they had attempted to get Heche out of the vehicle when she allegedly put the car in reverse and sped away from the scene, leading to the near-fatal crash that occurred shortly thereafter.
Related: Jared Padalecki Updates Fans After Car Accident: 'I'm So Lucky'
Anne Heche Has Gotten Support and Well Wishes
NBC
All across social media, there are a lot of fans who have already been wishing Heche well along with sending those prayers with encouragement to get better. Some of those who know Anne Heche have joined the fans in sending love and support. Actor James Tupper, who was previously in a relationship with Heche and shares a 13-year-old son with the actress, posted to Instagram a message along with a photo of Heche and their child.
"Thoughts and prayers for this lovely woman, actress and mother tonight Anne Heche. We love you," the message states.
"While Anne and I are no longer an item, today's tragic news was devastating to me and to all who love her," actor Thomas Jane, who also once dated Heche and worked with her on Hung, told the Daily Mail. "My heart goes out to Anne and her two sons. As of right now Anne is stable and expected to pull through. My thoughts and prayers are with Anne, one of the true talents of her generation. Thank God no one else was hurt."
A veteran actress, Heche previously won a Daytime Emmy for her role in Another World before later getting another nomination for a Primetime Emmy Award for her role in the TV movie Gracie's Choice. In recent years, she has appeared in movies like My Friend Dahmer, The Last Word, The Best of Enemies, and The Vanished. Her more recent small screen appearances include competing on Dancing with the Stars and recurring roles in The Brave and Chicago P.D. Heche is also set to appear in the upcoming HBO series The Idol.
You can view the original article HERE.