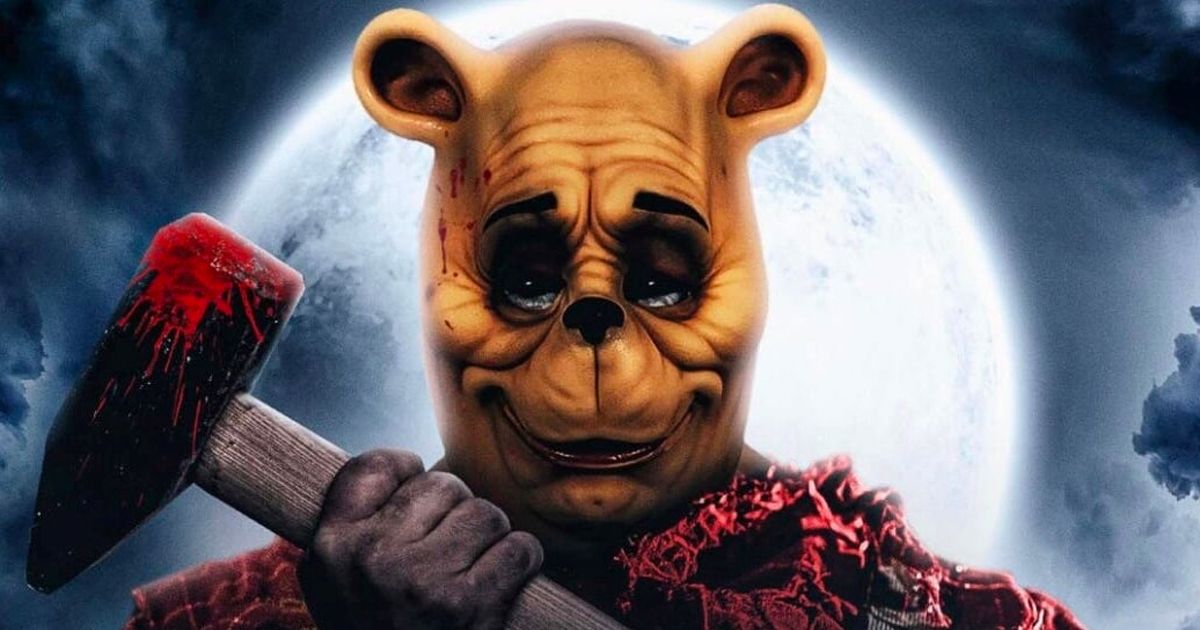 When looking at it on paper, taking a childhood favorite character like Winnie the Pooh and turning him into a psychopathic killer doesn't sound like it would ever work. However, adding in the idea that Pooh Bear and Piglet were abandoned by Christopher Robin and left to fend for themselves, thus turning feral and murderous could almost give it just enough edge to make it into a horror classic. That though has not happened as far as the critics are concerned, and Rotten Tomatoes today announced that Winnie the Pooh: Blood and Honey has taken its place among the 100 Worst-Reviewed Movies Ever on the site.
Winnie The Pooh: Blood and Honey got off to a slightly better than expected start with critics, clocking up a mid-50% approval rating. However, as the movie gained a more widespread release, the rating started to drop very quickly and now has a pitiful 4% approval score, with only two of the 53 reviews rating it "fresh."
MOVIEWEB VIDEO OF THE DAY
The film has, however, fared a little better with audiences. Currently holding a rating of just over 50%, the film managed to completely blow away the box office in terms of budget-to-gross ratio. While it may not have been a huge blockbuster by any means, Winnie The Pooh: Blood and Honey has joined a number of other low-budget horror movies to take a surprising chunk of cash at the box office.
Related: Winnie-the-Pooh: Blood and Honey Review: Childhood Favorites Become Subpar Slashers
Winnie The Pooh: Blood and Honey 2 Is Coming Despite Terrible Reviews.
Jagged Edge Productions/IGN
Like many horror movies before it, a little thing like being poorly received by critics is not going to stop the Winnie the Pooh horror show continuing. Last month it was revealed that a sequel is already in the works, with a bigger budget and a whole new level of gory depravity to come. Creator Rhys Frake-Waterfield discussed his ideas and plans for the future of his childhood destroying vision, which goes far beyond just a sequel. He said:
"Number two is already going into development. I'm hoping that, at minimum, it's going to have five times the budget of the first one, but it could be substantially more than that as well, which would do absolute wonders for the film. Essentially we've been kind of doing that for the last like year now. Like with you know like Humpty Dumpty and things like that and there was there was other ideas we had in mind. For example like Thor, the the Norse God isn't the property of Marvel so we could do kind of our own interpretation of that if we wanted. It didn't have the same like ring as Winnie did so we went on Winnie and done that. We've got loads of other ones planned as well so like we're doing a Peter Pan one."
Winnie the Pooh: Blood and Honey is a movie that has mostly capitalized on the arrival of Winnie the Pooh into the public domain, and the outrage of turning a beloved childhood character into a blood-soaked killing machine. Whether further movies in this vein can manage to change the narrative when it comes to its reviews is something that could well be only true in fairy tales.
You can view the original article HERE.