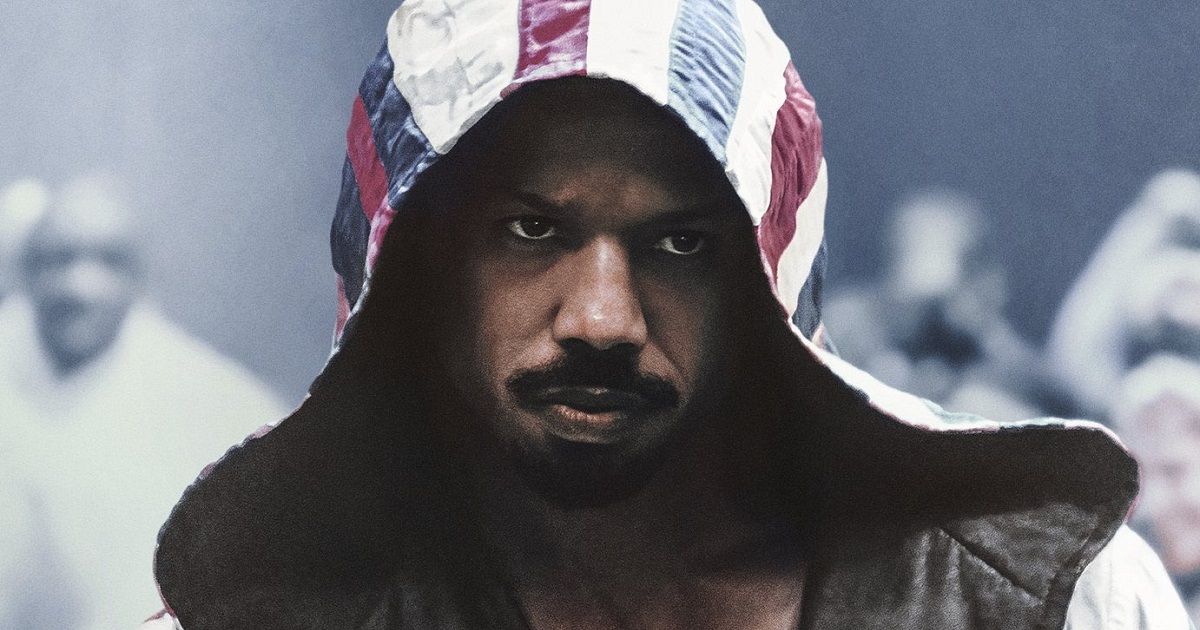 Creed 3 continues to break records. After becoming the best debut for the entire trilogy starring Michael B. Jordan, and also surpassing all the films in the entire Rocky saga, the actor's directorial debut topped another big number this weekend firmly establishing itself as its own franchise beyond the creation of Sylvester Stallone.
Despite having lost first place at the box office to Scream, which also managed to become the best opening for the horror franchise in its entire history, Creed 3 remained in a strong second place that allowed it not only to exceed $100 Million domestically, but reached $179 globally (via Collider).
Currently, the second installment of the trilogy is sitting at number 1 with $214 total, and the third installment is expected to easily surpass it, with some $150 Million already projected at the domestic box office alone.
In Creed 3, Adonis has been away from the ring for a while, trying to dedicate himself to his family and represent other fighters. Suddenly, the appearance of a childhood friend and former boxing prodigy after serving time in jail, the past hits Adonis in the face, and he has to fight one last time to defend his legacy.
Joining the lead star will be franchise veterans Tessa Thompson, Wood Harris, Florian Munteanu and Phylicia Rashad, with Mila Kent joining as the lead's daughter. But that's not all, the film will feature one of the men of the moment: Jonathan Majors, who also plays the main villain of Ant-Man and the Wasp: Quantumania, and will be the enemy to defeat in this new stage of the MCU.
Related: How Creed III is a Metaphor for Black Identity In America
Creed Franchise Will Expand
United Artists Releasing
This week, in the midst of celebrating the success of Creed 3, MGM announced that it is developing new projects related to the trilogy starring Michael B. Jordan.
In this new phase, Amazon Studios (current holders of the rights thanks to its agreement with Metro Goldwyn Mayer), seeks to bring the stories of these legendary characters and the new ones to the big screen, to streaming and even to the animated format, with an anime version of Creed.
Beyond the possible spin-offs and alternative versions of Creed, Jordan has claimed he's definitely up for a fourth installment of Adonis story, in addition to working again with Jonathan Majors whether it is in a new Creed movie, tv show or even in something completely different.
You can view the original article HERE.